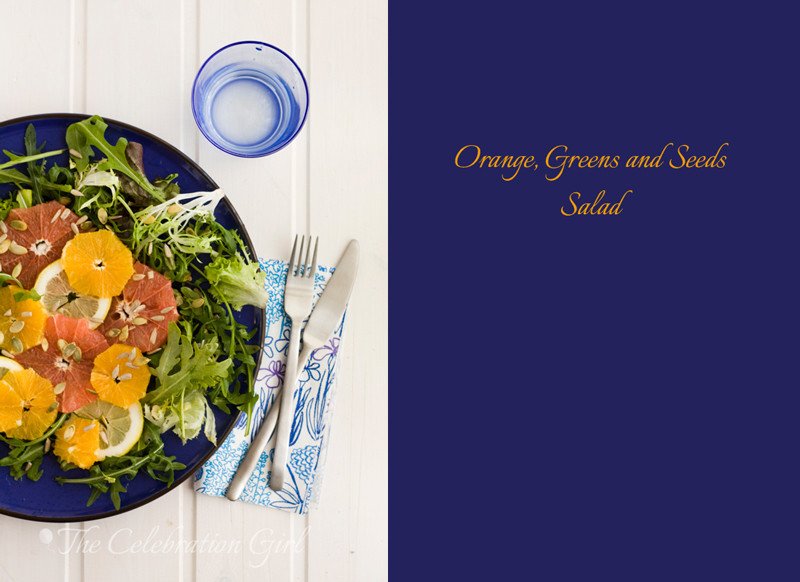 Good morning dear friends! I hope you had a lovely Easter, if it was celebrated yesterday in your part of the World. Easter in Cyprus (and Greece, Serbia, Russia, and other Orthodox countries) will be on May 5th only, but we celebrated it yesterday because our dearest friends (who are catholic), invited us for a lovely Easter party at their home. It is always nice to spend time with friends, but the warmer weather seems to invite leisurely afternoons even more, don't you think?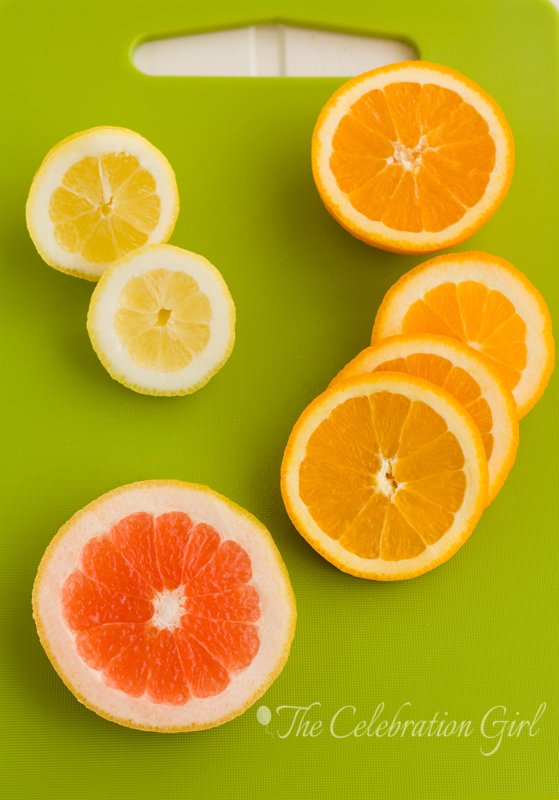 I love Spring,  I always have, but I like it even more since I came to live in Cyprus, because the weather is just so nice during this time of the year. And it's not just the weather: right now, for example,  the trees that line the streets of downtown Nicosia are  full of pretty pink blooms, and some white and pink bougainvilleas are starting to appear here and there.  It's such a lovely sight!
This is why, as soon as April comes I am ready to pack away sweaters and scarves and to tread heavy "comfort" food, for salads, smoothies, and plenty of fresh fruits and vegetables. This year, I even decided to take it a step further and start the new season with a 5 day detox…sort of like a Spring Clean for the body. So, what is a detox?  basically a few days of eating super healthy and avoiding certain food groups that are normally  not easy to digest (such as wheat, dairy, sugar and, obviously, processed foods).
I have done detox diets before, for longer periods of time, and I credit this eating regime with helping me recover after I had malaria. They are great for going back to our healthy habits, trying new foods and exploring new ingredients. A salad is only boring if you use the same ingredients every time, but it takes just a few new veggies, a bunch of fresh herbs, a handful of seeds or toasted nuts- or some fruits even, and we have something completely different and incredibly yummy.
This salad was one of the discoveries I made while playing in the kitchen during my last detox, and it is one of my favorites. It is easy, tasty and full of vitamin C (which help me fight those nasty colds that some of us get at the end of the winter). If you are doing a detox, avoid the baguette, of course 😉
Here is the recipe:
Citrus, greens and seeds salad (serves 2)

Ingredients: A big bunch of green leaves (Rocket/Arugula, Lettuce, Spinach), 1  orange, 1 grapefruit, 1 lemon, 1 tablespoon of sunflower seeds, 1 tablespoon of pumpkin seeds.

Preparation: 

1- Wash the salad leaves and cut, if desired. Put them all in a big bowl.

2- Peel and slice the citrus fruits and the lemon. Add to the bowl.

3- Sprinkle the seeds on top and season with  olive oil, salt and pepper to taste.
How about you: Have you ever done a detox? Do you also change your eating habits according to the seasons? 
—————————————
NOTE: Did you notice the pink box at the end of this post and on the sidebar? I'm launching a newsletter! So, hop into the list if you want to receive news, tips and other cool stuff on a monthly basis! The first issue will be emailed next Wednesday, don't miss it!
NOTE 2: The links above ARE NOT affiliate links. I just wanted to share the detox I'm doing in case you wanted to join me.
Con sabor Latino…
Buenos días queridos amigos! Espero que hayan pasado una hermosa Pascua, si es que en su país se celebró ayer. Aquí en Chipre (y en otros paises Ortodoxos, como Rusia, Serbia y Grecia), la Pascua se celebrará recien el 5 de mayo, pero nosotros celebramos ayer porque nuestros amigos más queridos nos invitaron a hacerlo con un hermoso almuerzo en su casa. Siempre es hermoso pasar tiempo con amigos, pero los días cálidos de primavera son especialmente aptos para pasar largas tardes conversando tranquilamente, no les parece?
A mí me encanta la primavera. Siempre me gustó, a decir verdad, pero me gusta aún más desde que vivo en Chipre, porque el clima en esta época es absolutamente delicioso. Y no sólo es bonito el clima: los arboles del centro, por ejemplo, se llenan de pimpollos rosados y las bouganvillas comienzan a mostrar sus flores blancas y fucsias aquí y allá. Es verdaderamente precioso!
Por este motivo, ni bien llega el mes de abril, yo siempre estoy lista para guardar sweaters y bufandas y cambiar la comida pesada por ensaladas, licuados y muchas frutas y verduras frescas. Este año, hasta decidí ir un poco más allá, y comenzar este mes con un detox de 5 días…algo así como una limpieza de primavera para el cuerpo! ¿Qué es un detox? Es un programa alimentario en el cual, por un período de tiempo, eliminamos aquellos grupos alimentarios que suelen ser dificiles de digerir (azucar, trigo, lacteos, alimentos procesados, entre otros).  Yo he hecho dietas detox en otras ocasiones y a ellas les debo el haber recuperado la salud de mi hígado despues de haber tenido malaria. Son fantásticas para retomar buenos hábitos de comida ( o adoptarlos, si nunca los hemos tenido), probar recetas nuevas y explorar nuevos ingredientes. Una ensalada sólo es aburrida si usamos los mismos vegetales todas las veces, pero con algo tan sencillo como cambiar algunos ingredientes, agregar un manojo de hierbas frescas, unas nueces o semillas tostadas, y hasta -¿por qué no? – alguna fruta, un plato de todos los días se transforma en algo delicioso.
Esta ensalada que les traigo hoy fue uno de los descubrimientos que hice jugando en la cocina durante mi último detox y es una de mis favoritas. Es facil, deliciosa y está llena de vitamina C (lo que nos ayuda a combatir esos ultimos resfríos que algunos de nosotros solemos padecer a finales del invierno). Si están haciendo un detox, omitan baguettes como la de la foto, claro 😉
Aquí tienen la receta:
Ensalada de crítricos, semillas y hojas verdes (para 2 personas)

Ingredientes: Un manojo grande de hojas verdes (rucula, lechugas varias, espinaca), 1 naranja, 1 pomelo, 1 limón, 1 cucharada de semillas de zapallo, 1 cucharada de semillas de girasol, aceite de oliva, sal y pimienta para condimentar.

Preparación:

1- Lave bien y corte las hojas verdes, de ser necesario. Coloquelos en una ensaladera o bowl grande

2- Pele las frutas y el limón y córtelos en rodajas. Agreguelas a la ensaladera.

3- Espolvoree las semillas y sazone con aceite de oliva, sal y pimienta a gusto.
Ahora cuentenme ¿ Alguna vez hicieron un detox? ¿Cambian sus hábitos alimentarios de acuerdo a las estaciones?
—————————————-
NOTA: Notaron el rectangulo rosado con mi foto en la barra de la derecha y debajo de este post? Es para que puedan subscribirse a mi newsletter! Así que, si quieren recibir comunicaciones más personalidas, tips y otras cositas lindas, súmen su email a la lista!  El primer número será enviado el próximo día miercoles, no se lo pierdan!
NOTA2: Los links de este post NO FORMAN PARTE DE PROGRAMAS DE AFILIADOS. Simplemente quise compartir con ustedes el detox que estoy haciendo, por si quieren sumarse!