Photoshoot Makeup Guide: 5 looks for Women Of Color [ Guest post by Izmir Henry ]
When I wrote
my previous blog post
, using myself as a lab rat to create a progressive, building-blocks inspired makeup guide for your next photoshoot, I knew my work was not complete. I am, after all, a white woman with cool coloring, and the makeup styles and colors that look good on me, may look completely different in women with different coloring and complexions. And if finding looks my clients could relate to was difficult if they were white, it was next to impossible if they were of a different ethnicity. 
So I contacted the amazing
Izmir Henry
, a lovely and super talented Panamanian living in Hamburg, Germany, and creator of
Maquillate con Proposito
(
Makeup with Purpose
) and asked her if she would be interested in creating a makeup guide, with 5 progressive looks like I had done for myself,  for women of color. To my utter delight, she said yes! So…
Ladies and Gentlemen, I hereby present you The Photoshoot Makeup Guide, Part II. 
Izmir worked just as Maria had worked with me, with the idea of a makeup system that could work progressively, so you can decide after each step, whether you want to deepen the look and make it more dramatic, or not. As in the previous post, none of the photos was retouched in photoshop at all, because we wanted you to have a clear view of the change makeup can achieve on its own.
Before we begin going through the different looks, two important clarifications:
1) You will notice that Izmir used different colors from the ones Maria did with me. There is no grey and black smokey eye in this guide, and this is because Izmir's skin has warm undertones (whereas I have cool undertones). 
Skins with warm undertones look better on reds, oranges, yellows, creams, bronzes, caramels and chocolate browns. 
Skins with cool undertones look better in lavenders, pinks, whites, blues, greys and blacks. 
It's important that, when deciding your makeup style, you take this into account in order to select colors that suit YOU better. As you will see in Izmir Photos, a chocolate smokey eye looks amazing. 
2) A note about products: Finding the right products for darker skins in Europe is problematic, so Izmir mixes two foundations to create the right color for her, and two concealers. We have detailed the products she uses, in case your skin color is similar to hers. Here they go: 
1. Foundation:  Maybelline Fit Me Matte + Poreless 350 & L'Oréal Paris True Match 7D/7W
2. Concealers:  Maybelline Instant Age Rewind concealer neutralizer + L.A. girl pro conceal in  Fawn
3. Finishing Powder: Laura Mercier secret brightening powder for under eyes 1 
4. Mascara: L'Oréal Paris voluminous feline noir blackest 633
5. Blush: Milani baked powder blush 06 bellisimo bronze 
6. Cejas: Chou Chou Berlin brow blender dark taupe
7. Lipstick: L'Oreal Roche Toasted Almond 843
(side note: hello, L'Oreal, how about you provide options for someone other than white people?!). 
Here are some photos of the colors she used: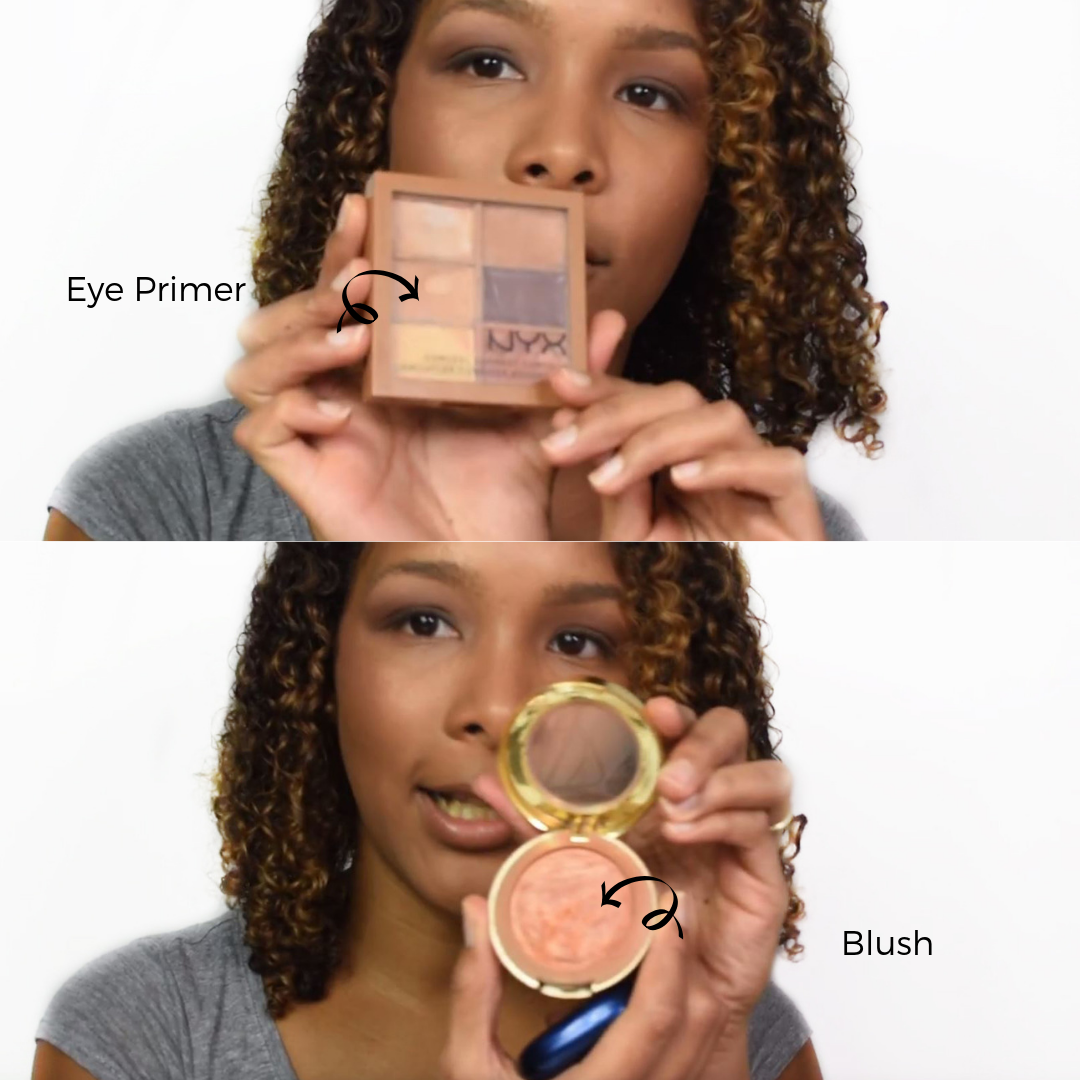 Ready? Let's begin with the softer looks.
The first photo below shows you Izmir without any makeup at all, so you can see for yourself the difference made by each  product she added.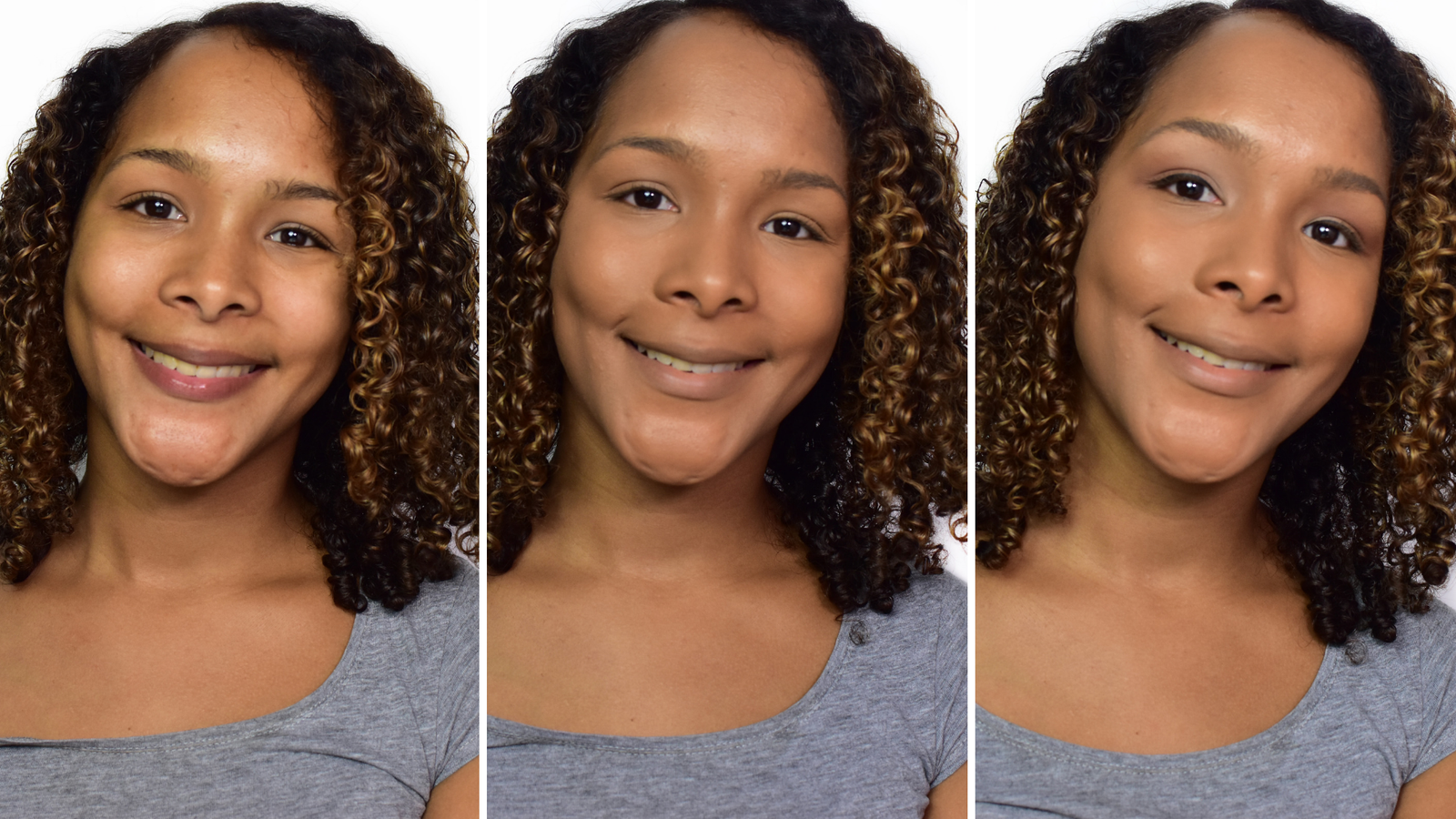 1) LOOK 1: The Minimal Look: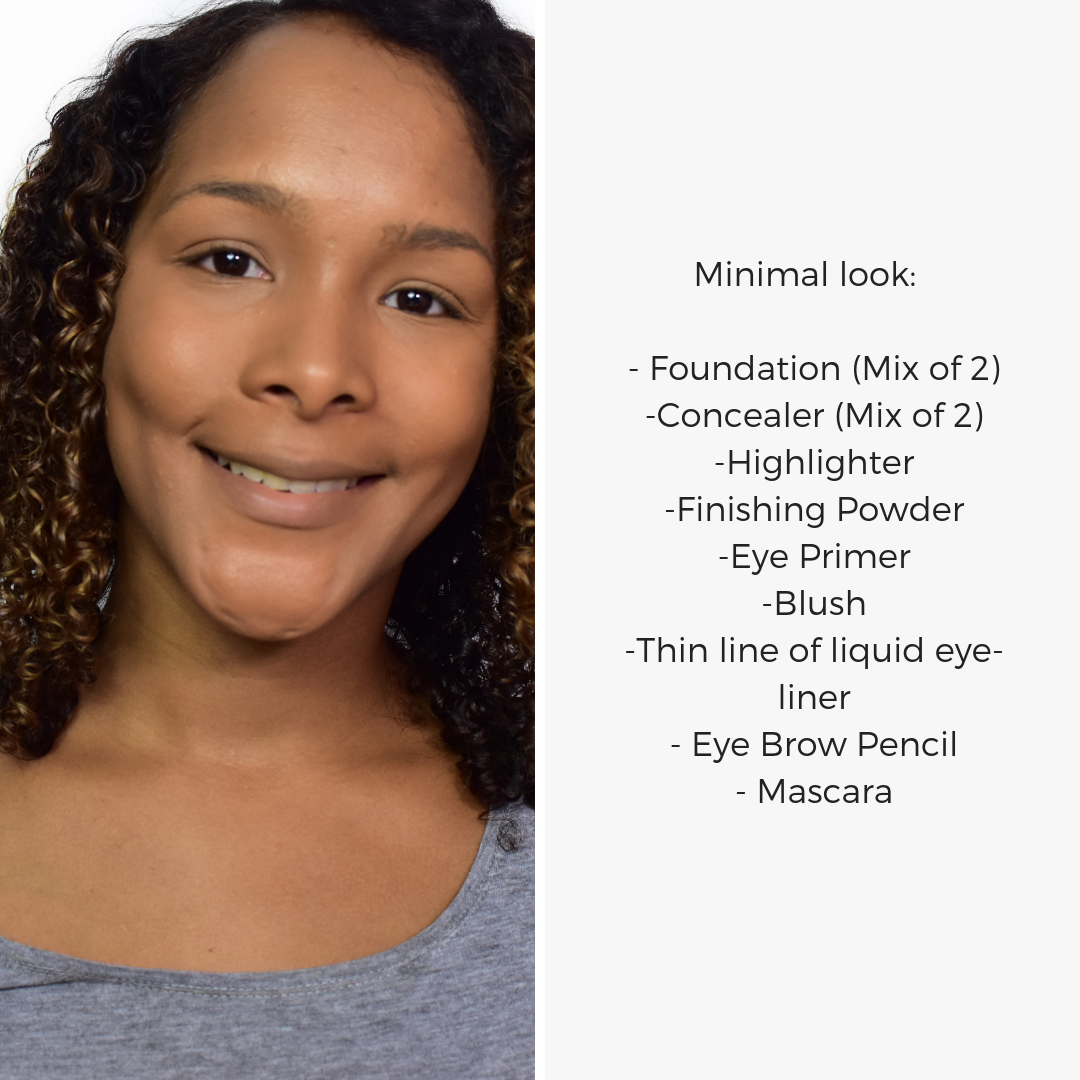 In order to create the first look, Izmir started by using foundation (she mixed two in order to create the right color for her complexion). Then she used concealer under her eyes, also mixing two shades, and eye primer. She then added highlighter , finishing powder and blush in a lovely bronze color. She also delineated her eye brows with Eye Brow pencil.
Finally she drew a very thin line on her top eye lids with liquid eye-liner and topped the look off with a coat of mascara. 
If you look at the photo collage of the first three looks, you will notice that, even though it doesn't look like she's wearing makeup with this style, the difference it makes in her skin and eyes is, as in my own guide, quite noticeable. 
2) Look 2: The Day Look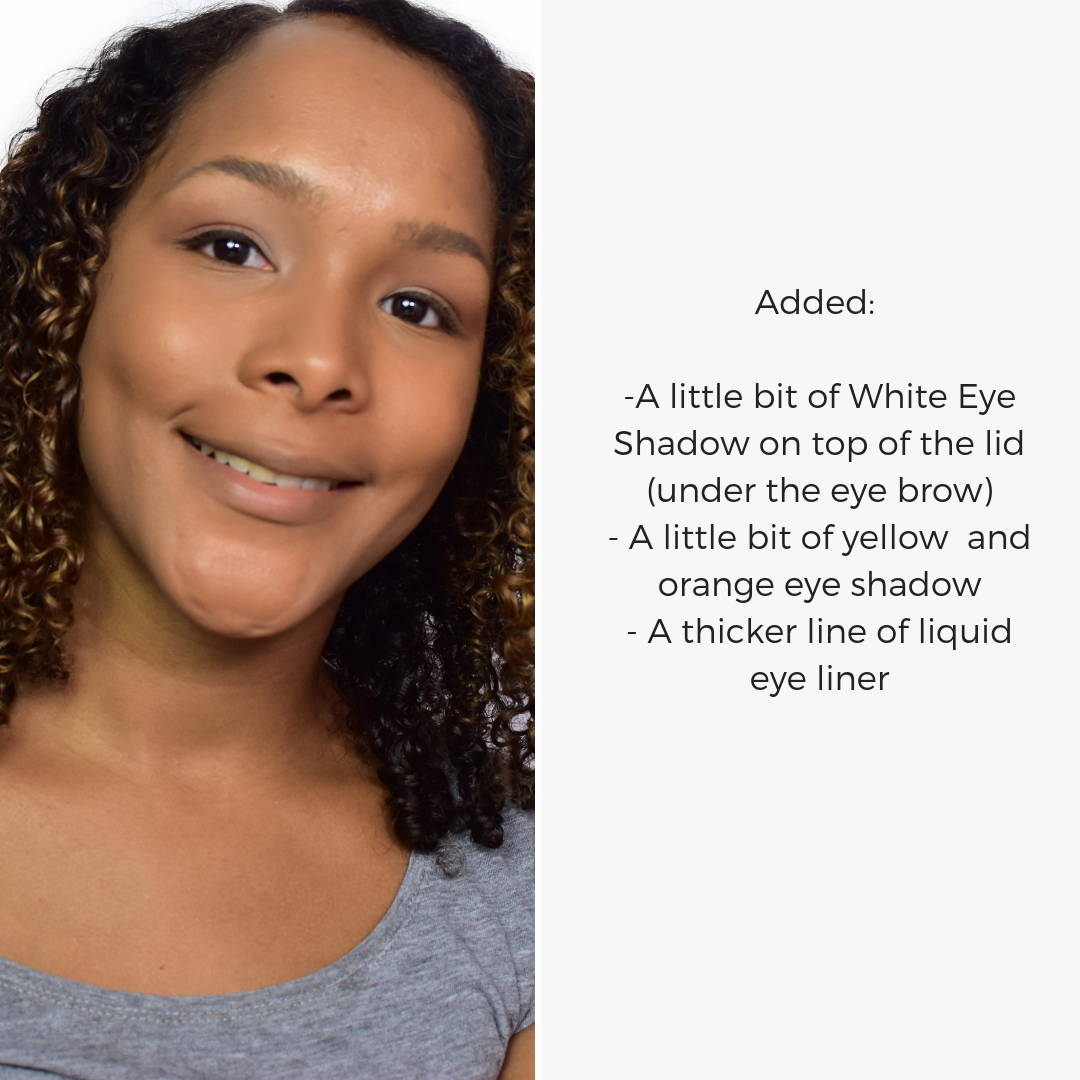 In this look, which is ideal for an everyday look and looks really nice, Izmir added eye shadow (white on the upper part of her top eye lid and yellow and orange-brick color on the lower part of the top eye-lid). She also added a thicker layer of liquid eye liner, which better defines her eyes. 
As you can see, both looks are ideal for someone who is not used to wearing makeup, yet wants a little extra something.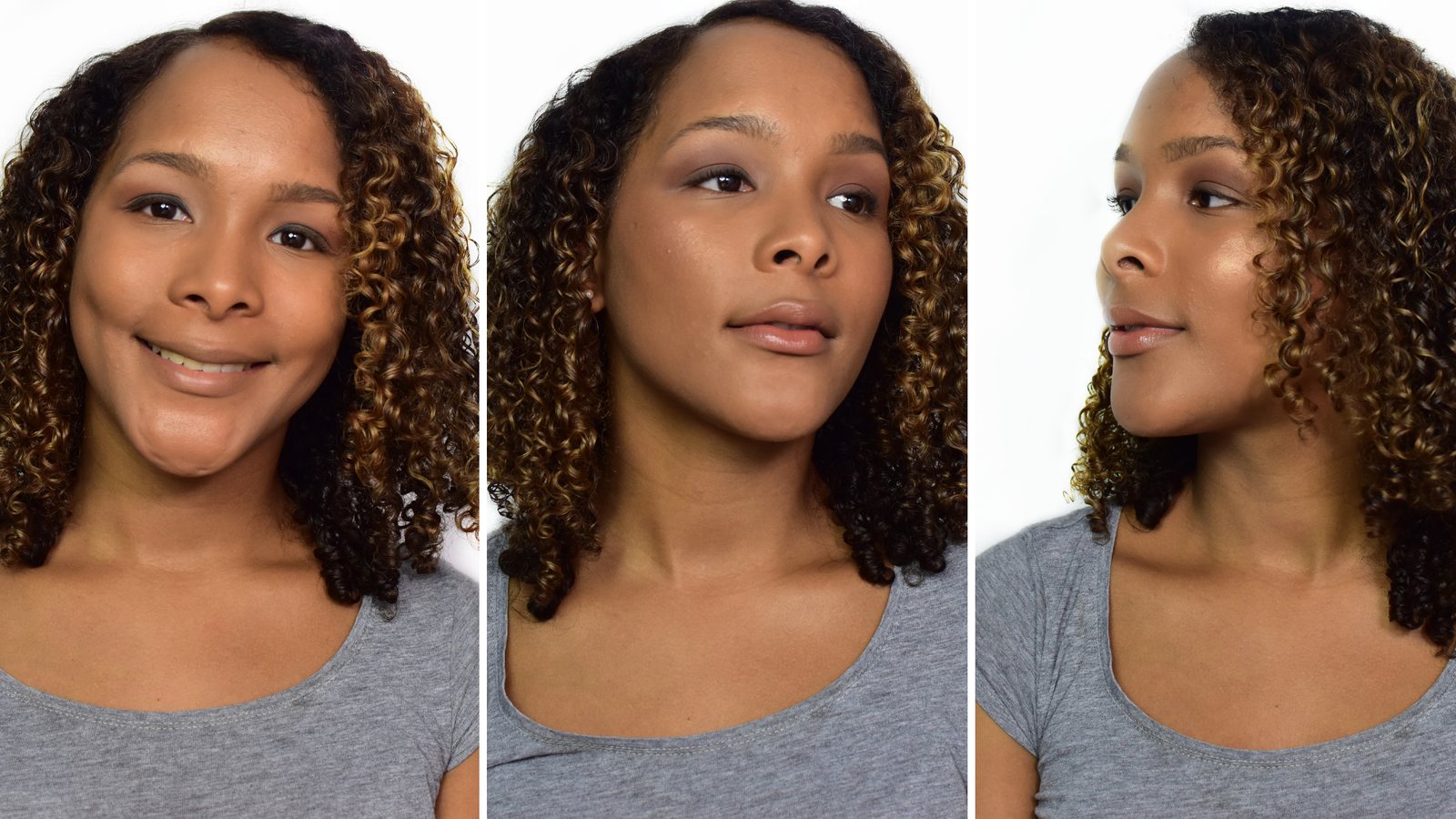 3) Look 3: The Day to Night: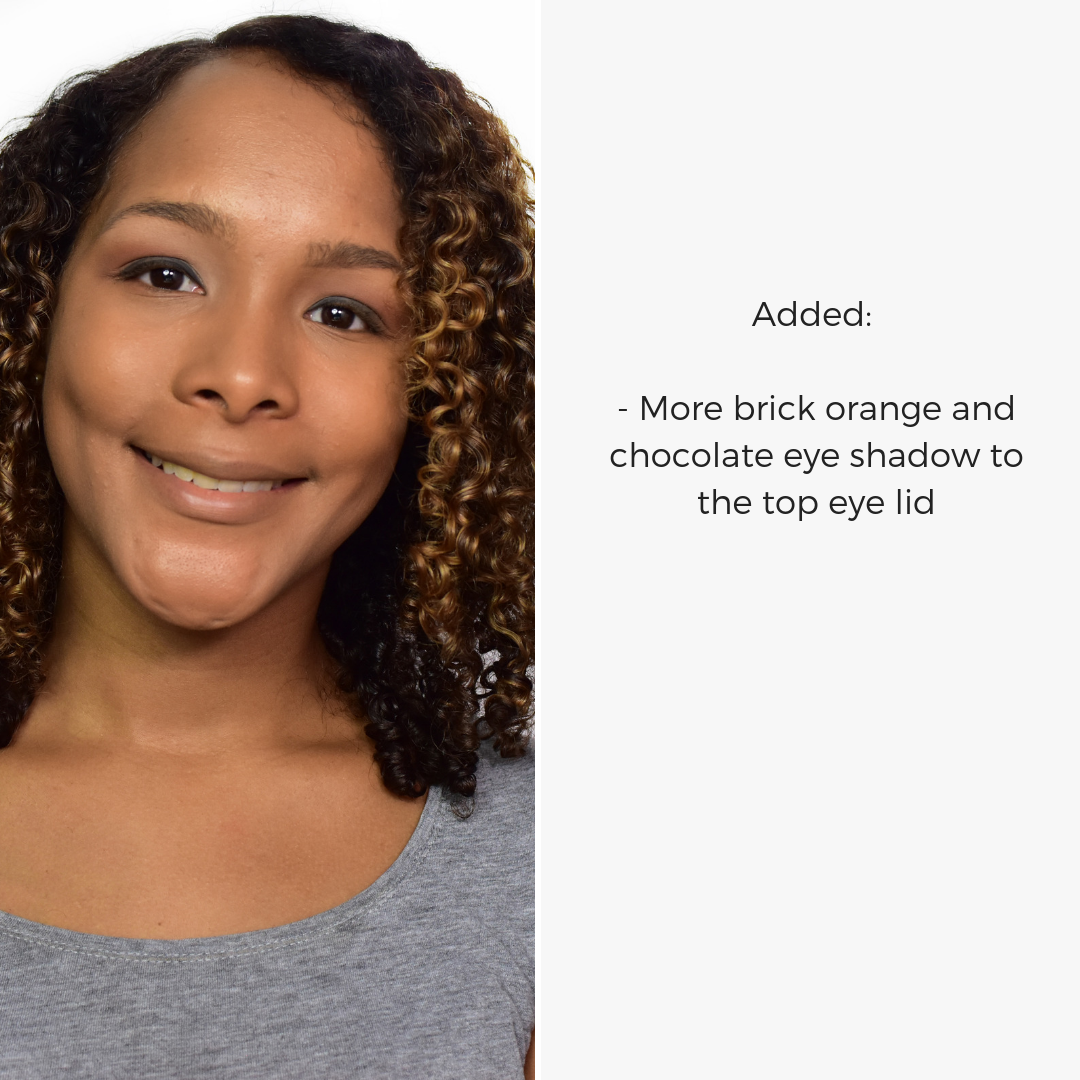 This look would work really well for the day, as well as for a night out. The main difference between the two looks is that, in this one, Izmir continued adding more orange-brick eye shadow and added chocolate brown eye shadow too, diffusing them for a warm, deep look that beautifully highlights her eyes. 
4) Look 4: The Caramel Smokey Eye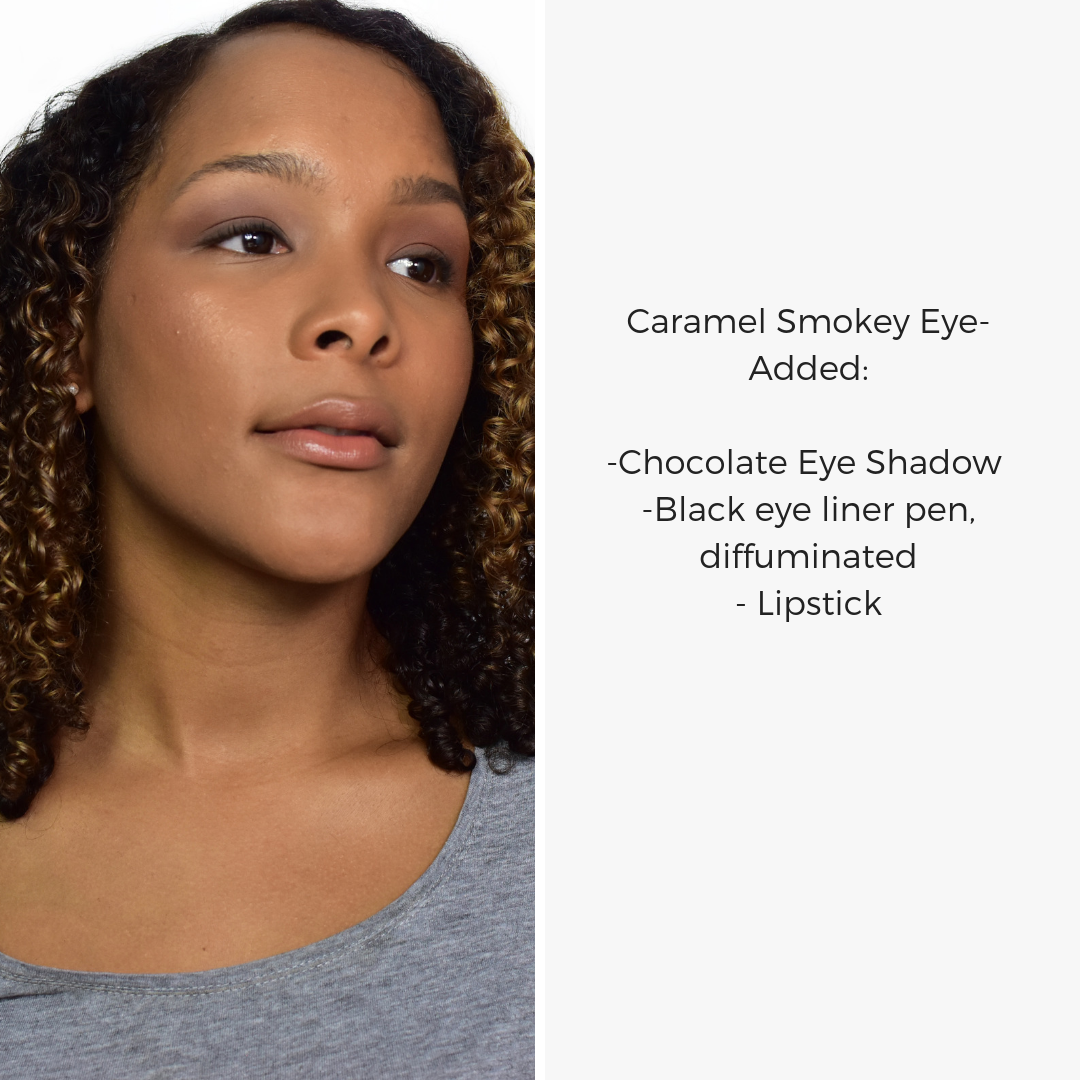 In the fourth look, the eyes start to get more dramatic. 
Izmir created this look by adding more chocolate brown eye shadow (the one she chose has golden sparkles too) and blending it with black eye liner. The combination with the preceding orange eye shadow creates a beautiful burnt caramel look. 
As you can see from the photo above, the eye liner line that was clearly defined and looked very much as made with liquid eye liner, now blurs and blends with the eye shadow. It's there, but softer. 
5) Look 5: The Chocolate Smokey Eye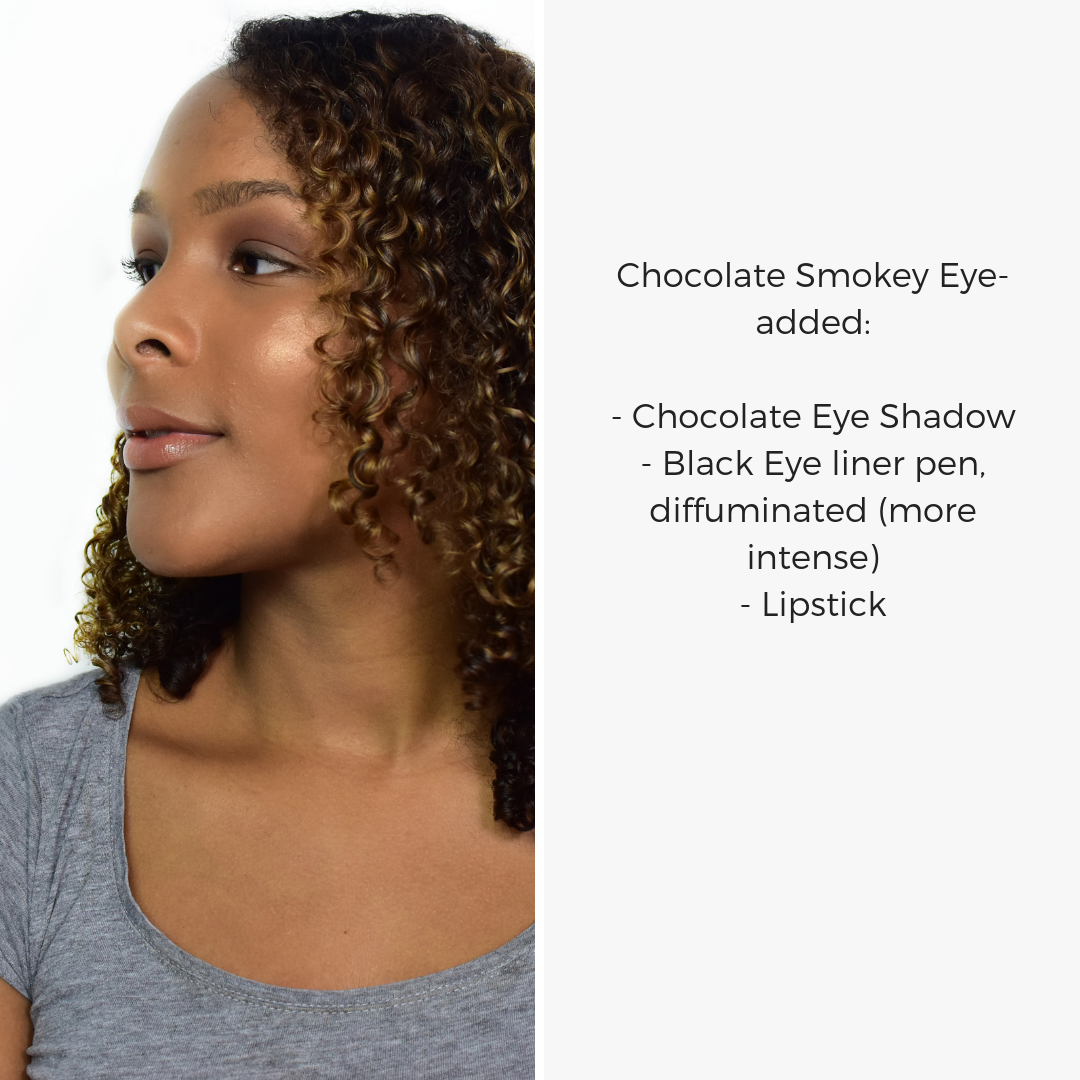 Finally, the most dramatic look, the Chocolate Smokey Eye, darkens and deepens the previous look by adding even more chocolate eye shadow, combined and diffuminated with more black eye liner pencil. 
Both smokey eye looks are also complemented by neutral lipstick, which adds shine and a tiny bit of color to the mouth. 
You can see the difference between both smokey eye looks in the photo below: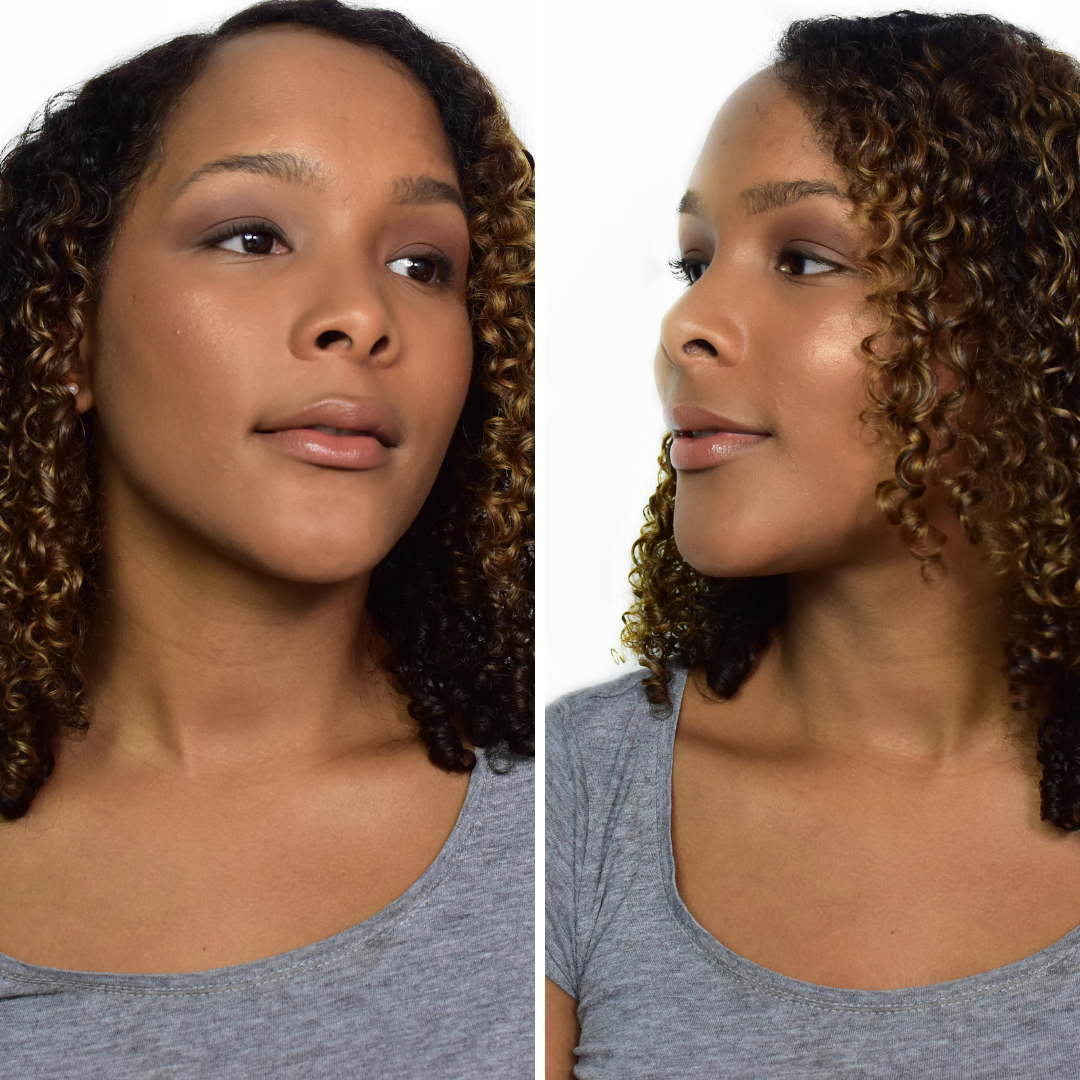 And here are all 5 looks side by side.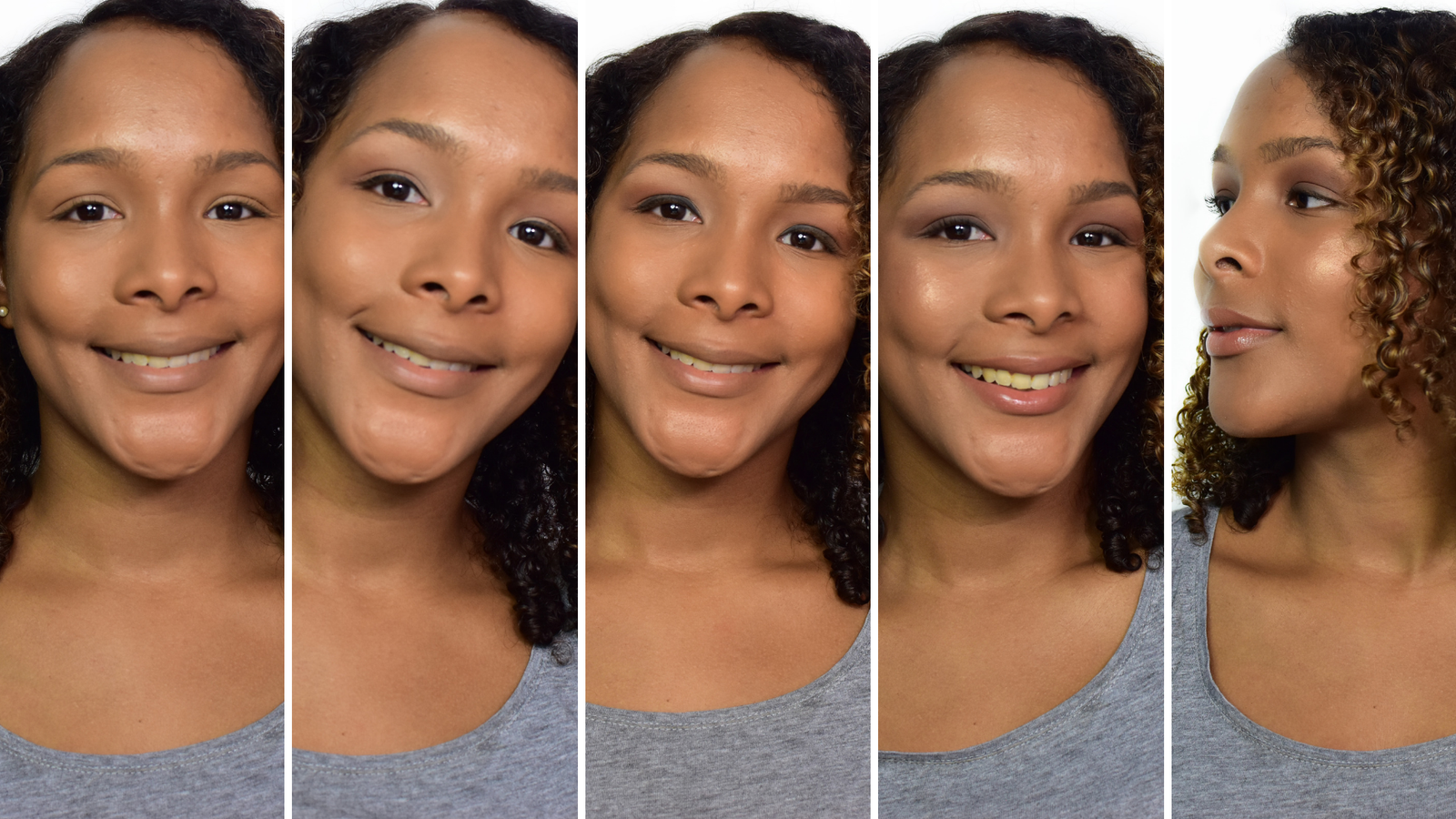 And a Pinterest-friendly image, if you want to save this post in your boards and share it with the world.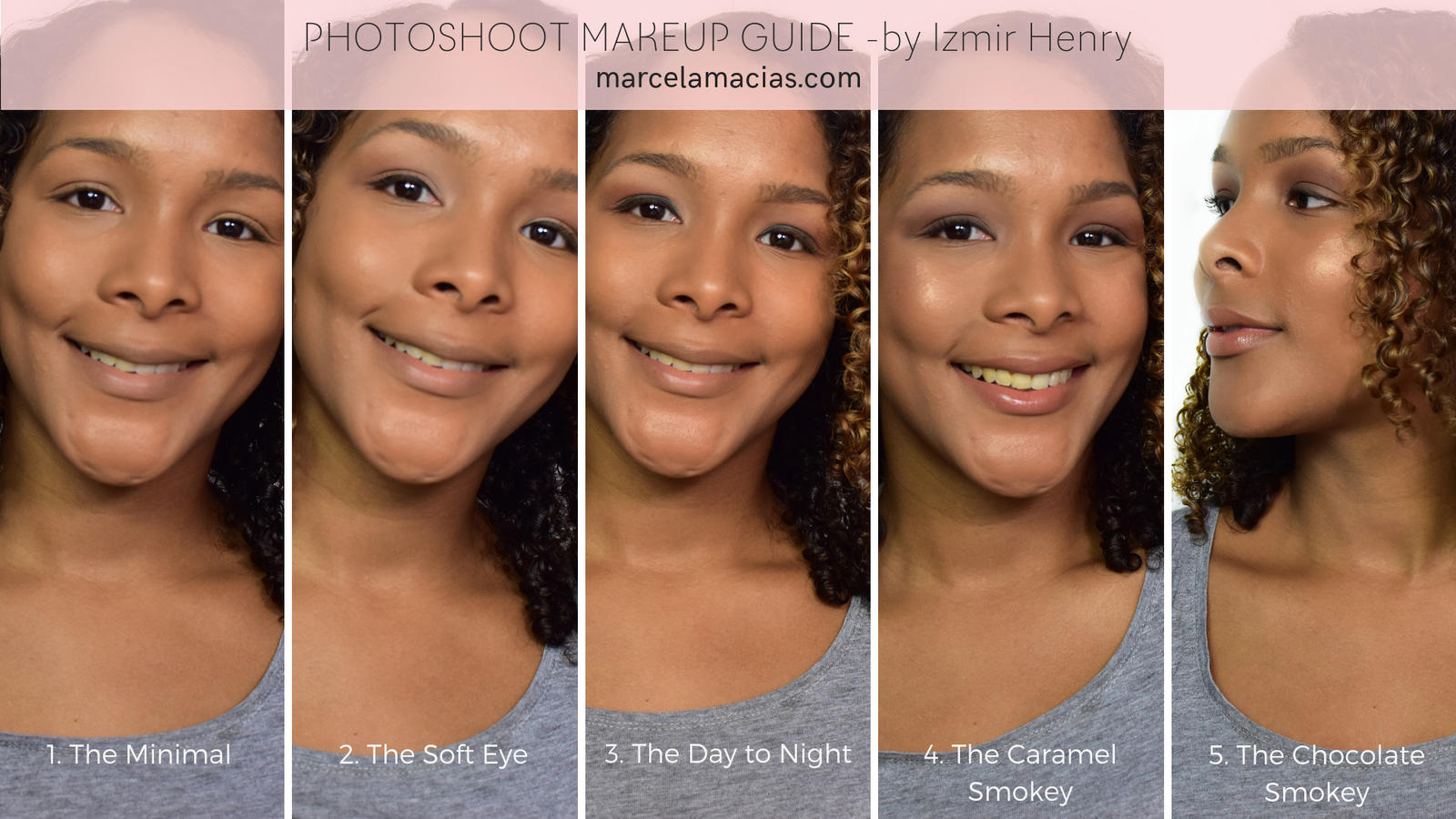 Which one would you choose for yourself? Which one feels more like you? 
Have you ever tried Smokey Eye? Would you try it, if you haven't yet?
Let me know in the comments, and don't forget to follow Izmir in her Instagram accounts: @misshenryinge and @maquillateconproposito