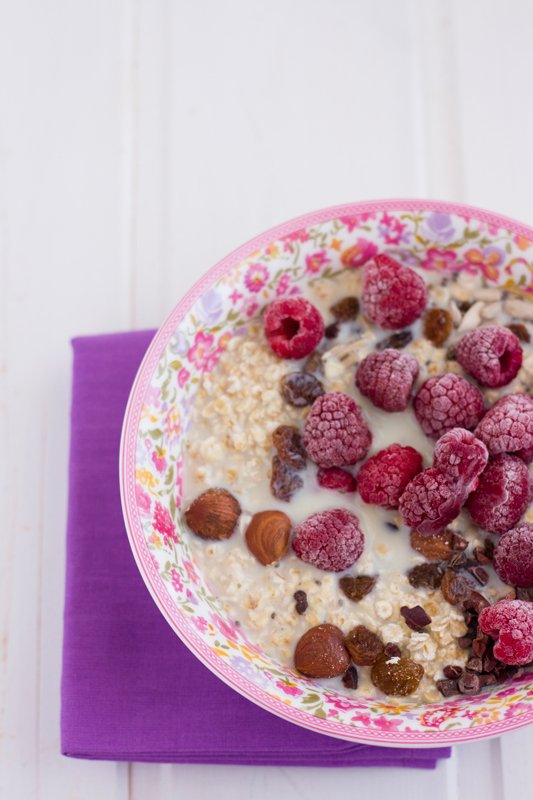 Last Monday, after I finished writing the last post and started taking notes on the one I had planned for today, I realized that it had been over a month since the last time I had posted a recipe! A month?! How could this be?!
It's true that the ebook of vegetarian, detox friendly, gluten free, sugar free, dairy free and egg free summer recipes had been released in the meantime, but still…unacceptable! 😉
So I decided to remedy this and, for this reason, I am bringing you today my favorite homemade muesli recipe, and adding possible variations to suit you in case you have any food allergies or intolerances- on in case you just don't like some of the ingredients.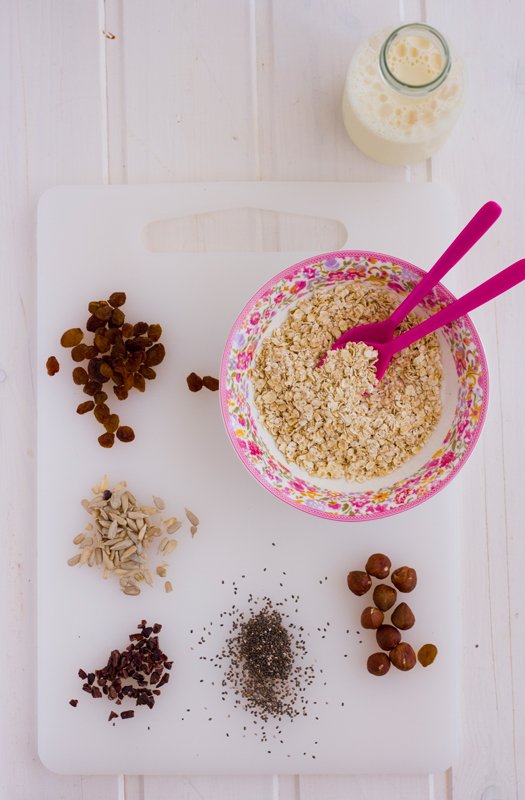 This muesli, together with granola, is one of my favorite breakfast options. It is, not only lush, but also really healthy and it gives me long lasting energy. During school times, when I know I will be in a rush, I make big batches of it and store them in glass jars, so that i just need to put a few spoons in a bowl, pour some vegetable milk over it, let it sit for a few minutes while I prepare my children's breakfast or boil the water for chamomille tea, and it's ready!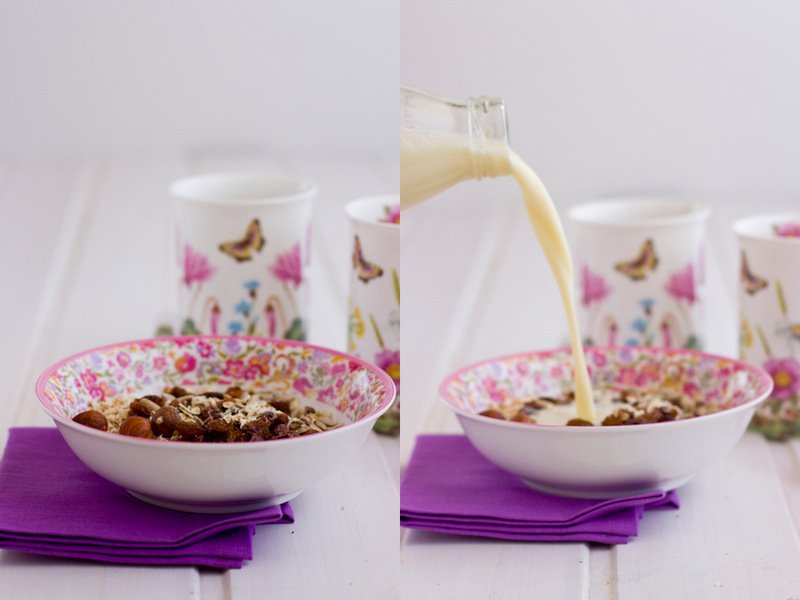 Ready to try it? Here it goes
HOMEMADE MUESLI RECIPE

Ingredients: 3 tablespoons oats, 1 teaspoon chia seeds, 1 teaspoon raw cocoa nibs, 1 tablespoon hazelnuts, 1 teaspoon sunflower seeds, 1 cup vegetable milk,  1 tablespoon raisins, 1/2 cup fresh fruits to top it all.

Preparation: Put the oats in a bowl, add the seeds and nuts and pour the milk over them. Let it sit for a few minutes (or overnight, covered, in the refrigerator if you like the oats to be really soft), add the raisins and fresh fruits and enjoy!

Variations:

1) You may replace hazelnuts for any other nut (almonds, walnuts, pecans, brazil, whichever you prefer)

2) If you can't eat nuts, add another seed (such as pumpkin seeds, for example)

3) If you can't eat oats, you may replace them by millet, rice  or quinoa flakes.

4) If you have a gluten allergy or intolerance, use gluten free oats or make the replacements above

5) You can replace raisins by any dried fruits, such as dried cranberries, goji berries, or dried apricots, for example.

6) You may omit the raw cocoa nibs- I love their crunchy bitterness but this is a matter of taste, of course.

7) In Summer I like to use frozen fruits to top the muesli, because it adds freshness to it-hence the frost present in the picture's raspberries. This is a matter of choice. Chose whatever you prefer, or have on hand!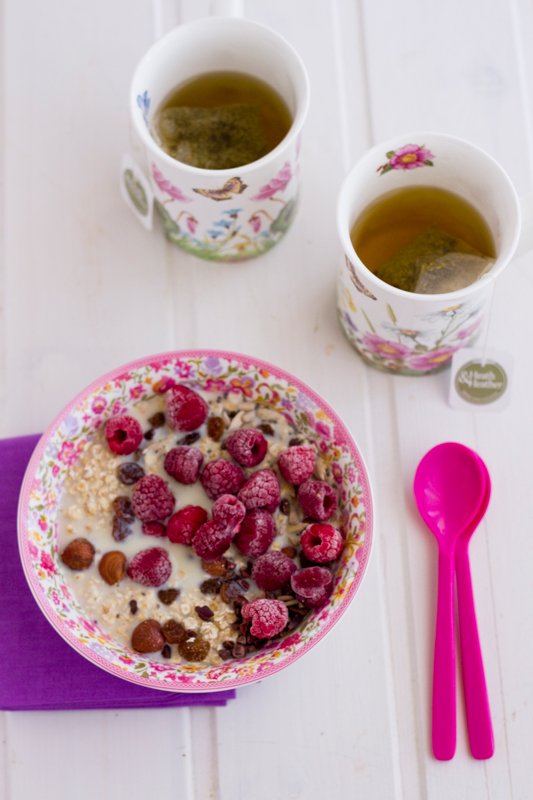 Now it's your turn: what do you generally have for breakfast? have you ever made muesli before? Please share in the comments below!