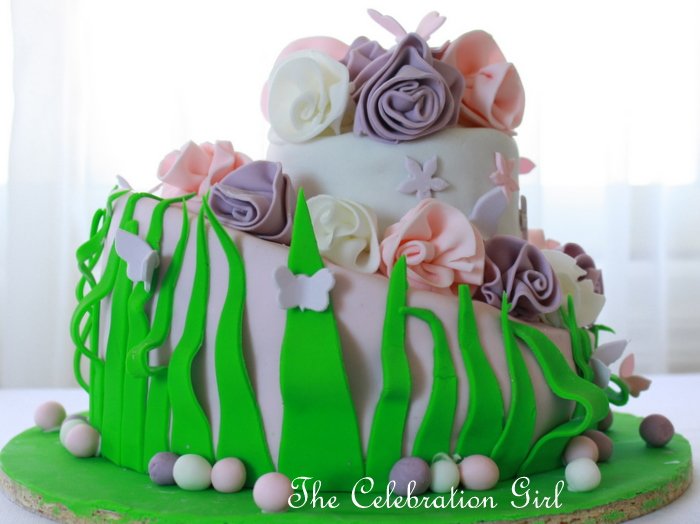 Yesterday I took a cake decorating course in a nearby city, 5 whole hours dedicated to carving and beautifying a wonky cake.
It was a wonderful experience.  I really enjoy cake decorating but my sole experience with fondant had come from decorating my babies' birthday cakes, and some cupcakes for Christmas, and whatever I knew, I had learnt watching videos on youtube or reading whatever material I could find on the internet.  So I felt that I needed some kind of more formal training, a professor to whom I could ask some questions, and who could show me, hands on, how to do things. I  started looking for course earlier this year and, through a facebook add (go figure!) I found Sugar Designs, the bakery where the course took place.
We were five students, and a teacher, which was a nice number. Everything was prepared for us to start working and laid out nicely on the working space. We were taught how to carve a cake to give it a wonky shape, how to smooth it with buttercream to make sure that all edges were sharp and that the surface was ready for fondant, how to cover a cake drum and a cake,  how to insert cake dowels and how to stack the upper tier of a wonky cake, as well as how to make butterflies and roses out of modelling paste, and little fondant balls and green grass. All these techniques would of course require a lot of practice to master them, but I am quite happy with the result, being the first time I tried them!
If you enjoy cake decorating, I would encourage you to take a course. It is great fun and the techniques one learns can be applied to so many other cake creations!
Here are some other pictures of the cake I made:
There were flowers…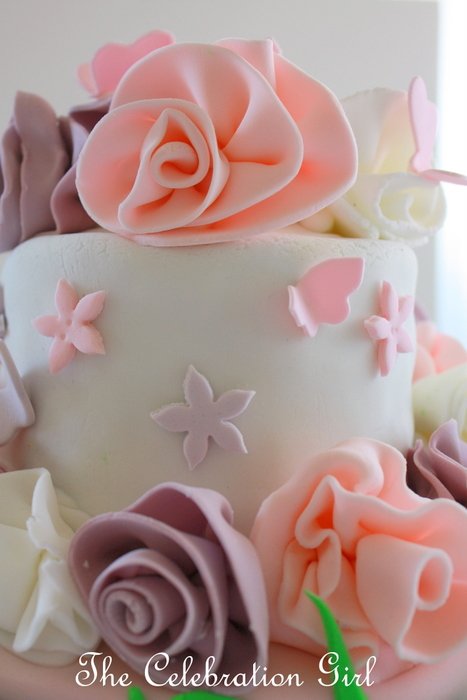 …and butterflies…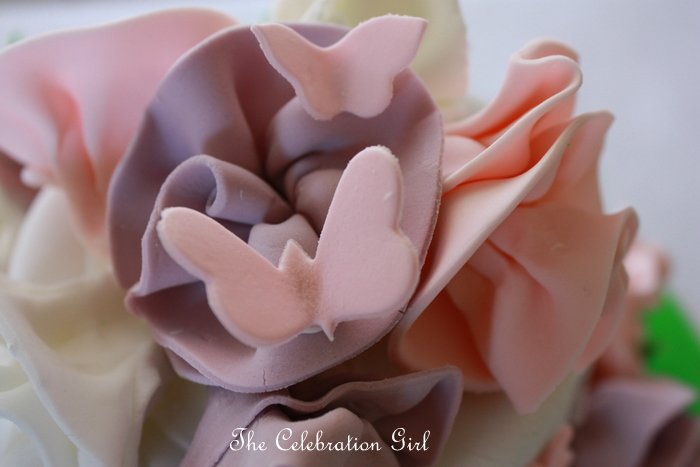 …and roses…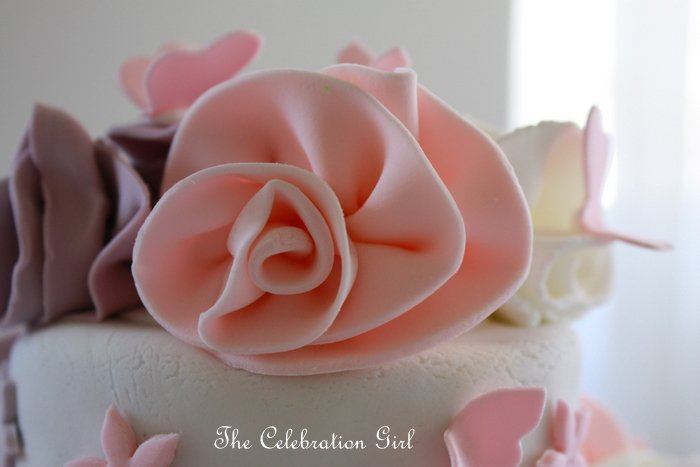 …and green grass…
This is a view of the lower tier: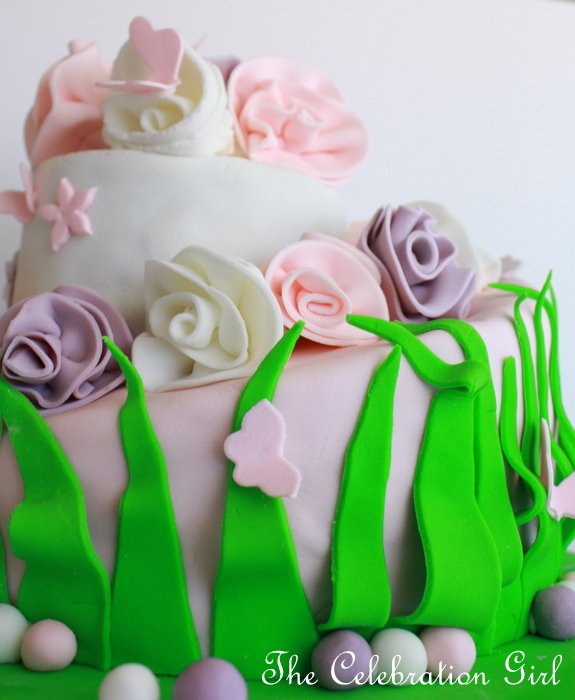 Here is a view of the upper tier: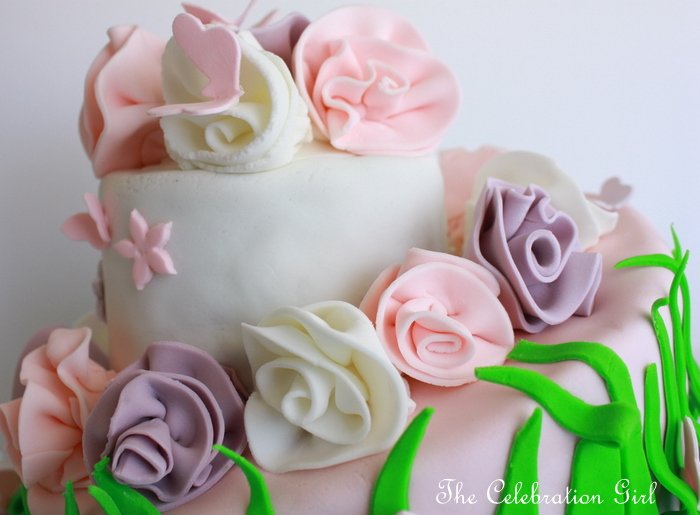 And here are some other views of it, from the back, from the sides and from above: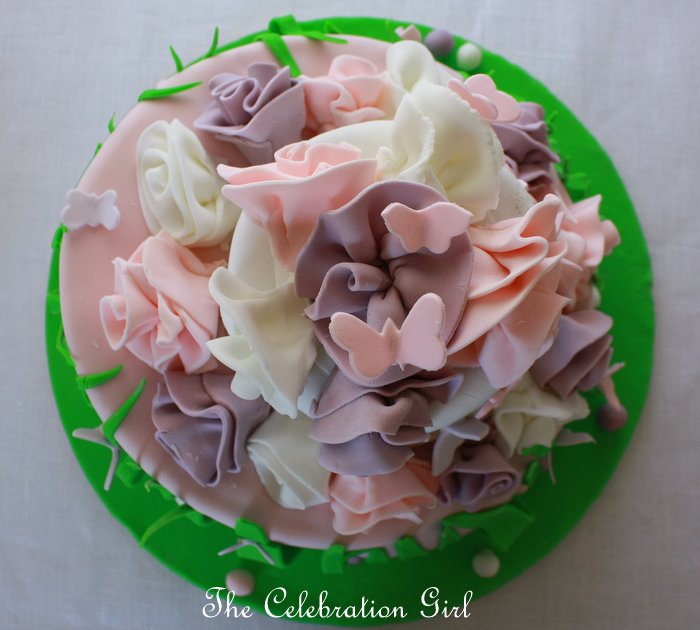 Did you ever take a cake decorating or other baking course? Would you like to?
Have a nice week!