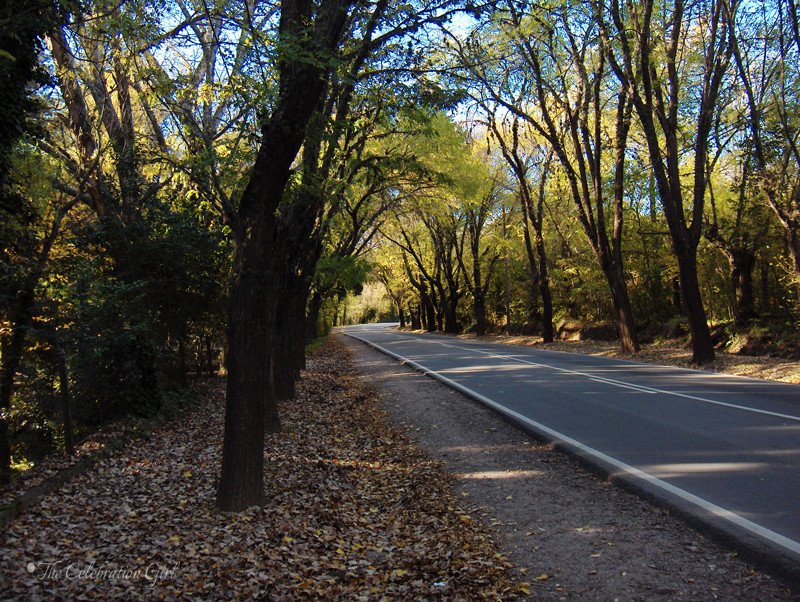 Most of my childhood memories seem to be highly sensorial and related to nature, and many, many of them are related specifically to food.
When I was growing up, we used to spend our Summers and our weekends (during the rest of the year) in a house located in the hills of Córdoba, my home province. The house,  which was big enough to host cousins and other relatives who visited us every vacation, was settled in a small commune where all neighbours knew each other and where all children were friends.The garden that surrounded it had a swimming pool and trees that we would climb in the hot summer afternoons, and even an orchard with red and white plums, peaches, apricots, quinces, apples and walnut trees.
My memories of those times are deeply marked by that house: the cold shock of the first splash in the pool, the sound of shared laughter and of our dog's noisy bark (he hated it when we jumped into the pool and even fell into the water a couple of times, while chasing us) . I remember the warmth of the towels in which my mom would wrap us  after the last swim of the day, the roughness of the branches of the magnolia tree that was our hideout,  and the wonderful smell of its flowers, carried inside the house by the early morning breeze.
Foodwise, I was, back then, an extremely picky eater who would only taste two fruits (apples and bananas) so I did not take advantage of our orchard as I should have. But I still remember the exuberant, beautiful look of the baskets full of produce, how their smell filled the kitchen, especially in the mornings, and how the fruits felt in my small hands when peeling them for making huge quantities of jams and marmalades, that would then be gifted to friends and stored for the winter months. I remember how, in January, we used to buy watermelons and cantaloupes by the side of the road, when coming from the city, and how my father's fingers would get full of pink sticky juice while eating them at the garden table, after siesta,  and the delicious taste of the afternoon's chocolate milk and cookies, which filled my empty stomach after hours of swimming, running and playing.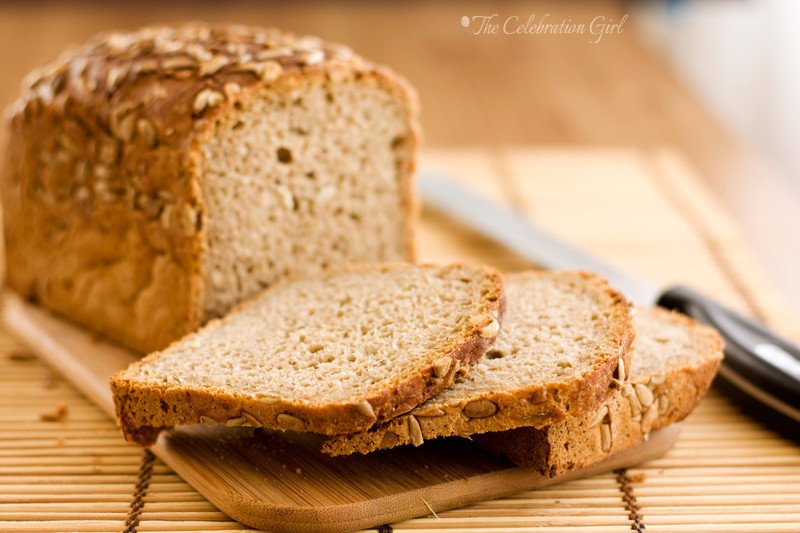 Autumn memories, in turn,  bring back the smell of freshly sharpened pencils, the sound of dead leaves crunching under my shoes, the weird texture of the spider web paper that we used to protect school books, the perceived freezing cold of our bedsheets  at night,  and the welcomed warmth of blankets and covers.
Autum was back to school time, so our time in the country side was limited to weekends, and from those days, I remember the apples   fallen all around the orchard trees, the fun of cracking walnut shells, and the trips to the communal fig tree, to collect fruit for conserves (we used to make jars of figs in syrup). I remember the home-made bread that we would buy by the side of the road, in the same small shops where we bought watermelons and cantaloupes in summer time and, most of all, I remember soup.
In those early years of my life, my family had a tradition: every Sunday evening, when we returned from the country side, my father and my mother would make soup while we watched V alien invasion. I remember that soup as the perfect one, because it was full of flavours I loved: leek, onions, butternut squash or pumpkin (depending on what we could get), potatoes, carrots and green beans. I don't remember whether other vegetables were included because, being the picky eater that I was, I probably left those uneaten if there were, but it doesn't matter. The vegetables were roughly chopped, and cooked in vegetable stock for what seemed like ages for my hungry young self and, once ready, we would eat it with bread (often, the remains of the home-made bread bought on the road).
These are the flavours present in the soup that I bring you today except, this time, I omitted peas and potatoes and I processed all ingredients, once cooked, for a smoother feel. The result is a hearty soup which, I hope, will bring you warmth in the cold days to come.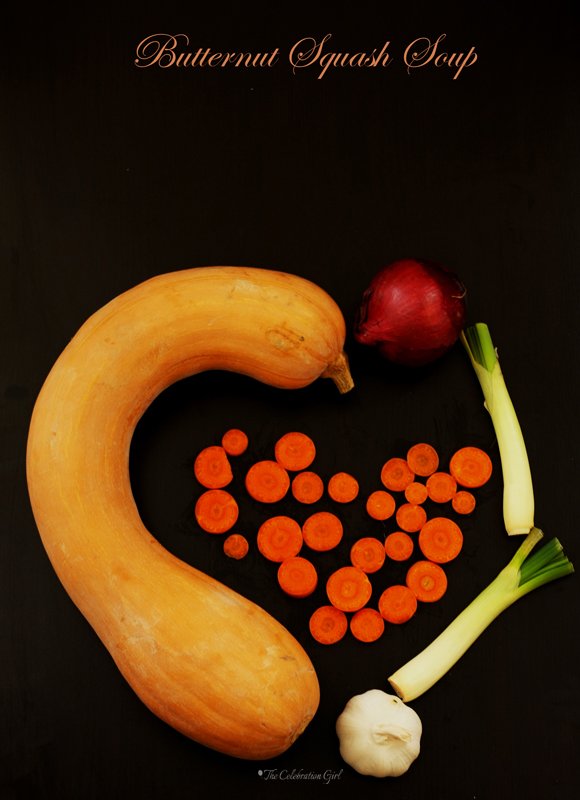 Here is the recipe (for 2 persons):

Ingredients: 4 thick slices of butternut squash, 1/2 red onion. 1 leek, 2 carrots, 1 garlic clove, 1 tablespoon of olive oil, 1 tablespoon of dried vegetable stock.

Preparation: 1) Dice onion, pumpkin slices and leek. Crush the garlic clove and slice the carrots, then cut each slice in fours. 2) Put olive oil in a saucepan and, once it is warm, add onion and garlic and leave until golden (stirring with a wooden spoon so that they don't burn) 3) Add the rest of the vegetables and cover with water mixed with the vegetable stock. 4) Cover the saucepan, turn the heat to minimum and let it simmer for 30-40 minutes, or until the vegetables are soft.  5) Once the soup is ready, turn off the heat and process with an immersion food processor. If you don't have an immersion food processor, let the soup cool down, transfer to the bowl of a regular food processor, process, and then re-heat for a few minutes before serving.
Con sabor latino…
Mis recuerdos de la infancia son sumamente sensoriales  y relacionados con la naturaleza y, muchos de ellos, están especificamente ligados a la comida.
Cuando yo era niña, solíamos pasar los veranos, y los fines de semana (durante el resto del año), en una casa que se encontraba en las sierras de Córdoba, mi provincia natal. La casa, que era lo suficientemente grande para alojar primos y demás parientes que nos visitaban cada año, estaba ubicada en una pequeña comuna donde todos los vecinos se conocían y todos los niños eramos amigos.  El jardín de dicha casa, que era grande, tenía una pileta de natación y arboles a los que trepábamos para guarecernos del calor de las tardes de verano, y hasta una quinta de árboles frutales que incluía ciruelos blancos y rojos, durazneros, quinotos, nogales, membrillos y manzanos.
Mis recuerdos de ese tiempo están muy marcados por esa casa: el shock helado del primer chapuzón en la pileta, el sonido de la risa compartida y del ladrido ruidoso de nuestro perro (que odiaba que nos lanzáramos a la pileta y, por eso, nos perseguía desde el borde- y que hasta se cayó al agua más de una vez). Recuerdo la calidez de las toallas con que mi mamá nos envolvía por la noche, cuando terminábamos de nadar y jugar, la aspereza de las ramas de la magnolia donde solíamos escondernos, y el aroma maravilloso de sus flores (aún mis preferidas), que inundaba la casa, traído por la brisa de la mañana.
En lo que hace a la comida, en ese entonces yo era mañosísima y sólo probaba dos frutas (manzanas y bananas), por lo que no aprovechaba como hubiera debido la abundancia de la quinta. Pero, a pesar de ello, aún recuerdo la exuberancia de los canastos llenos de frutas, cómo sus aromas inundaban la cocina, sobre todo por la mañana, y las texturas diferentes en mis pequeñas manos, al pelar las distintas frutas para hacer toneladas de mermeladas y jaleas que luego regalaríamos a amigos, y guardaríamos en frascos para el invierno. Recuerdo cómo, en enero, solíamos comprar sandías y melones  al costado de la ruta, y cómo las manos de mi padre se llenaban de ese jugo pegajoso y rosado , al comerlos después de la siesta; y recuerdo el sabor delicioso de la leche chocolatada y las galletitas de la merienda, que llenaban mi estómago hambriento despues horas de nadar, correr y jugar.
Mis recuerdos del otoño por su parte, tienen  el aroma de lápices nuevos, el sonido de las hojas muertas crujiendo bajo mis zapatos, la extraña textura del papel araña con el que forrábamos libros y cuadernos, el frío helado de las sábanas, al entrar a la cama por la noche, y la bienvenida calidez de las colchas y frazadas que nos abrigaban.
El otoño era una epoca escolar, así que nuestro tiempo en el campo se limitaba a los fines de semana y, de esos días, recuerdo las manzanas caidas alrededor de los árboles de la quinta, lo divertido que era romper cascaras de nueces , y los viajes a la higuera comunal para buscar frutas suficientes para preparar tarros de higos en almibar. Recuerdo el pan casero que comprábamos al costado de la ruta (en los mismos puestos que vendían sandías y melones durante el verano) y, por sobre todas las cosas, recuerdo la sopa.
En esa primera infancia, mi familia tenía una tradición: cada domingo por la noche, al regresar del campo, mi mamá y mi papá preparaban una sopa mientras nosotros (mi hermano y yo) veíamos V invasión extraterrestre. Recuerdo esa sopa como la perfección absoluta, porque incluía todos mis sabores preferidos: puerros, cebollas de verdeo, calabaza o zapallo (lo que encontráramos), cebollas, papas, zanahorias y arvejas.  A decir verdad, no recuerdo si había algún otro ingrediente porque como era muy mañosa, si lo había, seguramente no lo habré comido! En la sopa de mi infancia, estos ingredientes eran cortados en cubos y se los cocinaba en un caldo de verduras por lo que, en mis recuerdos de niña hambrienta, parecían añares y, una vez lista, solíamos comerla acompañada con pan (generalmente el mismo pan casero que había sobrado del campo).
Estos son los sabores que están presentes en esta sopa que hoy les traigo. Esta vez, sin embargo, omití papas y arvejas y licué los ingredientes, una vez cocidos, para darle una textura cremosa. El resultado es una sopa sustanciosa, que espero les brinde calor en los fríos días por venir.
 Aqui está la receta:

Ingredientes: 4 rodajas gruesas de calabaza, 1 puerro, 1/2 cebolla colorada, 2 zanahorias, 1 diente de ajo, 1 cucharada de aceite de oliva, 1 cucharada de caldo de verduras disecado.

Preparación: 1) Corte en cubos la calabaza, el puerro y la cebolla. Machaque el ajo y corte las zanahorias en rodajas, y luego cada rodaja en 4 pedazos 2) Ponga el aceite de oliva en una olla, y agregue la cebolla y el ajo, cocinandolos hasta que estén dorados (revuelva con cuchara de madera para que no se quemen). 3) Agregue el resto de las verduras y cubra con agua, en la que habrá disuelto previamente el caldo. 4) Cubra la olla, ponga el fuego a mínimo y deje cocer por 30 a 40 minutos, o hasta que las verduras estén tiernas. 5) Una vez cocidos los ingredientes, retire la olla del fuego y, usando una procesadora de mano, procese los ingredientes hasta que esten disueltos. Si no tiene procesadora de mano, deje enfriar la sopa, coloquela en el bowl de una procesadora tradicional, procese y luego caliente nuevamente antes de servir.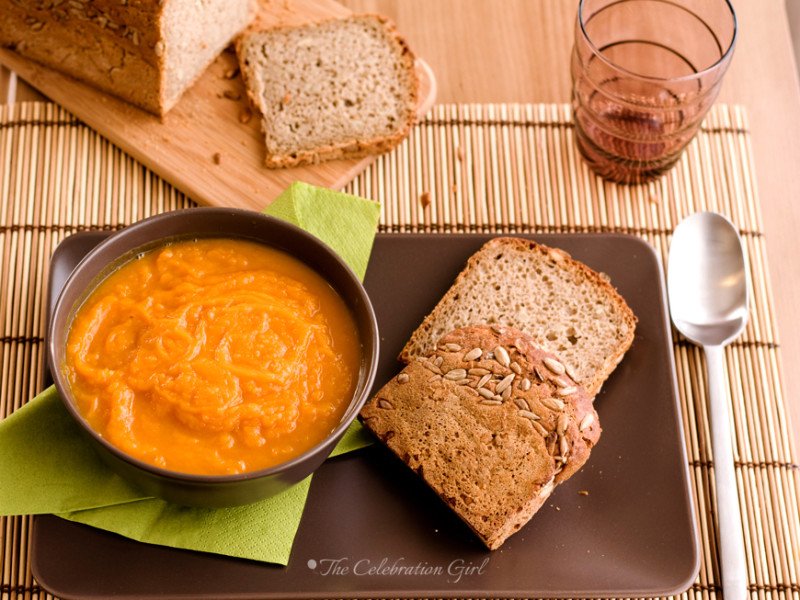 May you have a wonderful week! I'll come back on Thurday with a surprise I hope you will like!
Que tengan una semana maravillosa! El jueves estaré de vuelta con una sorpresa que espero que les guste!