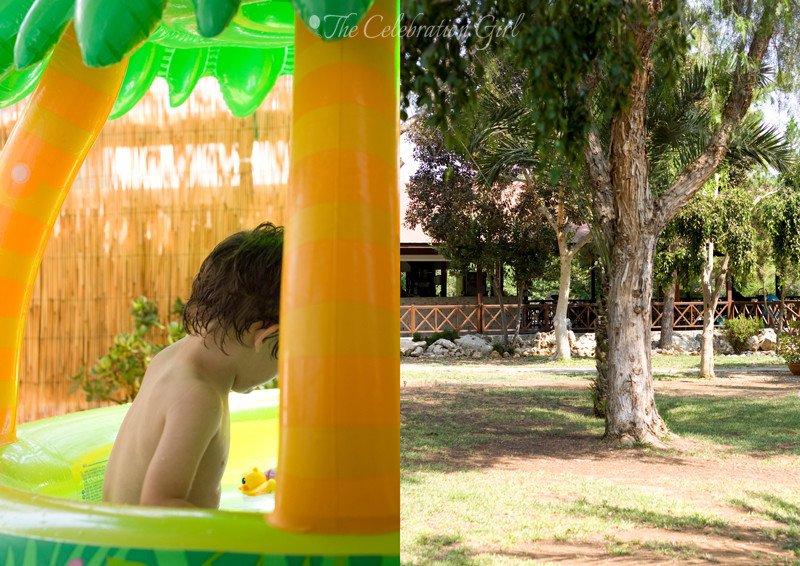 Autumn is here.
September is almost over and, while Summer is still lingering in Nicosia, some trees have started to lose their leaves, and, early in the mornings and when the sun sets at night,  the air is fresh and a lovely, cool breeze signals the beginning of the new season.
I am, normally, an autumn-winter person. I thrive in cold weather, I love snow and even rain,  and I have a hard time putting up with high temperatures. I have always looked forward to seeing the first yellow leaves appear in the trees, to getting  cardigans and sweaters out of storage and to knowing that delicious apples and pears were going to fill the market stalls soon.  But this year, something changed and it wasn't my love for cold weather, which remains intact.
This year, perhaps for the first time, I also embraced Summer.
It may have been the fact that, for the past 7 years, I have been living in countries with warmer weather climates (first in Ivory Coast, and now in Cyprus),  or it may have been the fact that this was the first year that Luka and Zoe went to school, so August felt like vacations and not just like "another hot month". Or maybe it was because we didn't travel and, as a consequence, we got to explore Nicosia and other parts of the island with fresh eyes, or perhaps because  after a hard first half of the year (2012 has been a rough one so far), we now take every single opportunity to connect, cherish our family, and celebrate.
For whatever reason, this past Summer we slowed down, we unplugged from all the media paraphernalia, we looked around us and we made it a point to be present, to be mindful, and to take advantage of what we have, of where we live, of who we are. We wanted to make this a fun-filled summer, so I turned to Pinterest for inspiration. I had been collecting ideas  for a while, and in August we put them to good use.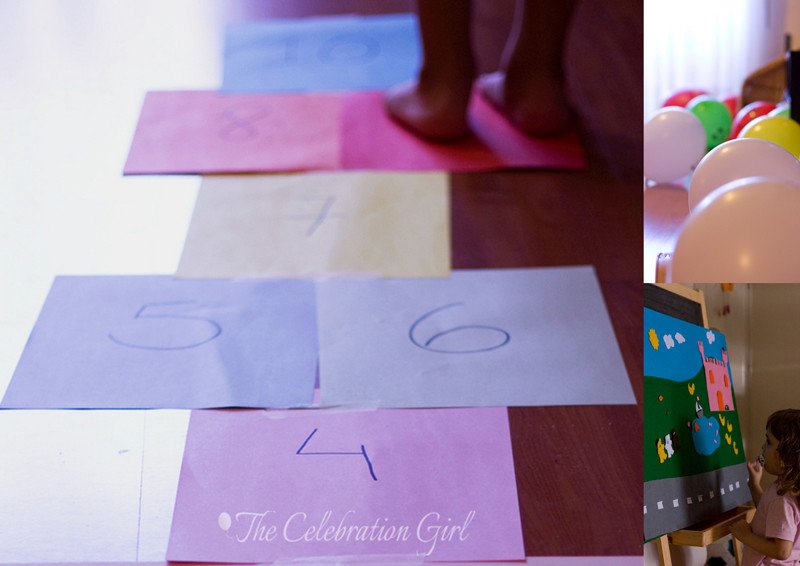 We wanted to have as much contact with nature as possible, so, at home, we planted spices to season our food. We also explored different parks and playgrounds daily, and took nature observation walks in the early hours of the morning, and then came back home to combat the heat in the paddling pool set up in the balcony. When it was too hot to get outside, we stayed indoors and spent our time doing arts and crafts.  We played with clay and play-dough. We did collages and paper mobiles and hang them from the windows to twist and turn with the afternoon breeze.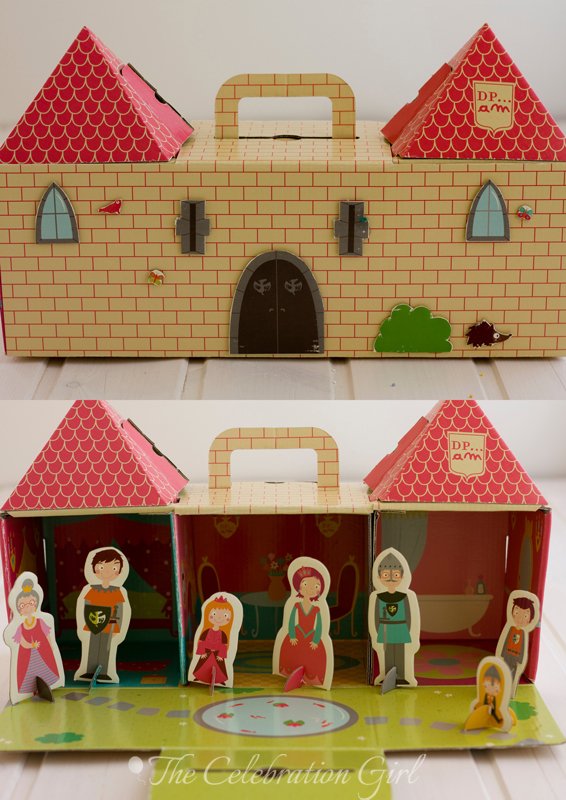 We made Toilet Tube cars, filled the house with balloons for no reason at all, glued a paper hospcotch to the floor and spent days jumping on it. We made a felt board for telling stories and singing rhymes.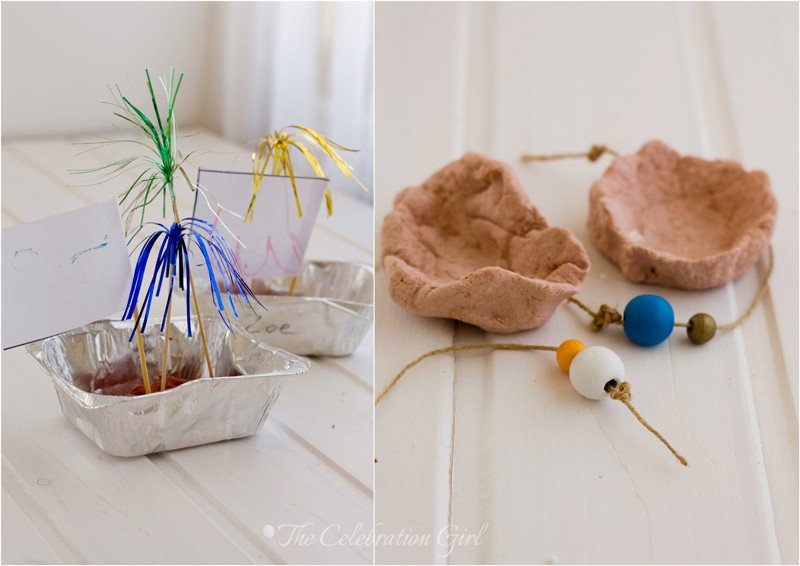 We read a lot, old and newly- discovered  books, and we filled the ipod with readalong versions of our favourite stories.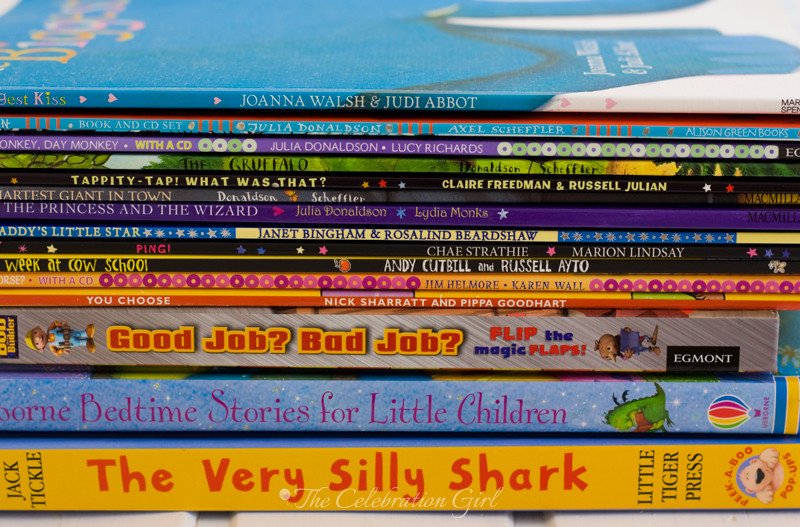 We brought books to life, with a little imagination. We made lots and lots of origami boats and made them race in the paddling pool with the power of our lungs. We made origami airplanes and spent entire afternoons making them fly all around the house.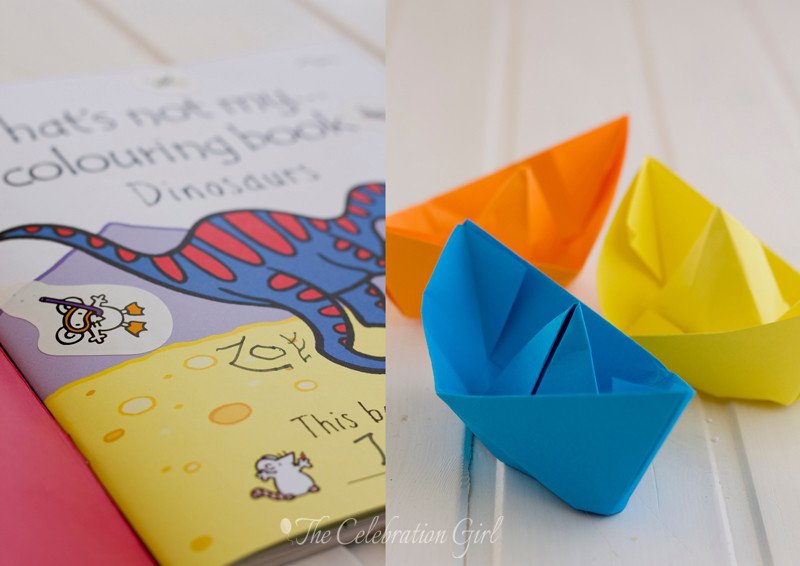 And Zoe wrote her name alone for the very first time!
On weekends, we took day trips around the island. We visited the Protaras Aquarium, where we saw octopus, sharks, upside-down fish, penguins, pacus and many other species. We visited the Limassol Zoo, where we saw owls, monkeys, birds and even deers. We visited the Troodos Mountains and had lunch at a lovely, shaded restaurant, next to the calming sound of a stream of water where little geese and ducks were bathing.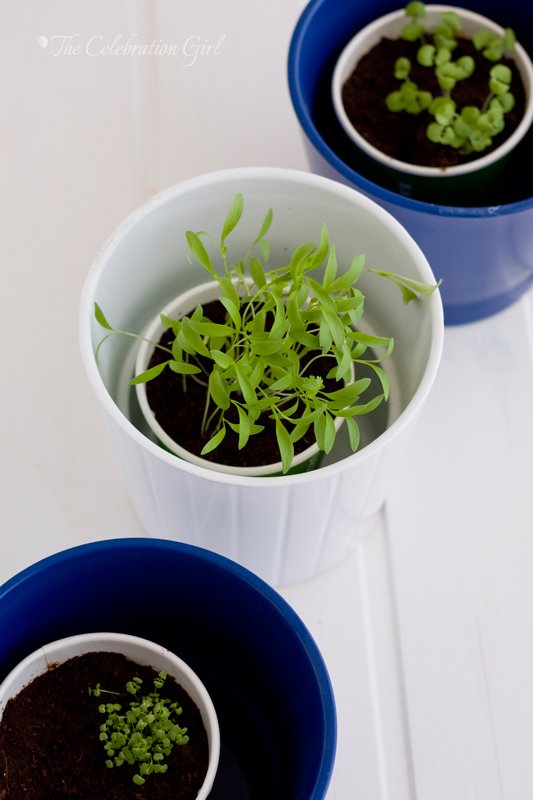 We spent a weekend at a hotel, by the beach, and it was wonderful. We bathed and sunbathed, we  played and relaxed. We saw beautiful sunsets, and the most amazing dawns from our balcony, and it all felt as carefree, peaceful and joyful as Summer should.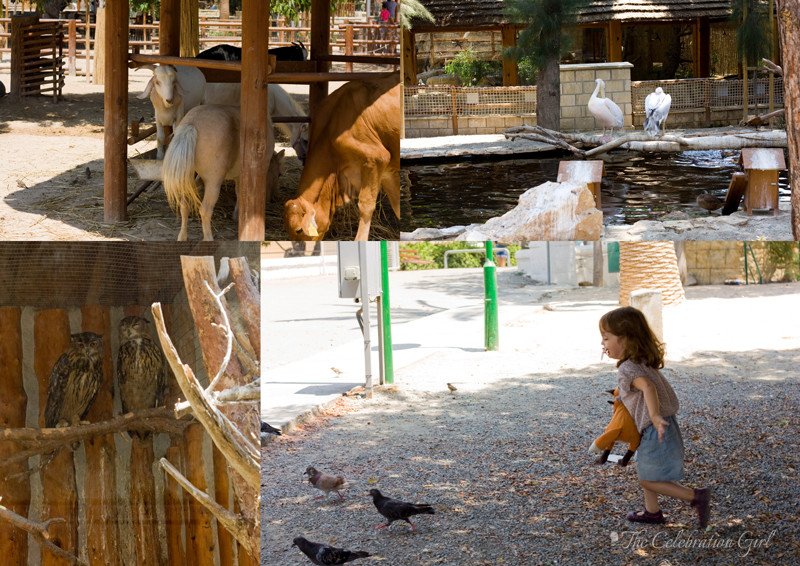 We celebrated Luka and Zoe's birthday with not one, not two, but three cakes (each!). Yes, that's right: one mini cake made from stacked cupcakes for the day of their birthday, one cake for each of them for a mini party at home (pictures in the next post!), and one cake for each to bring to school, to celebrate with their friends and classmates (these are cakes pictured below. Plain and simple on the outside, but with a surprise on the inside: They were rainbow cakes!).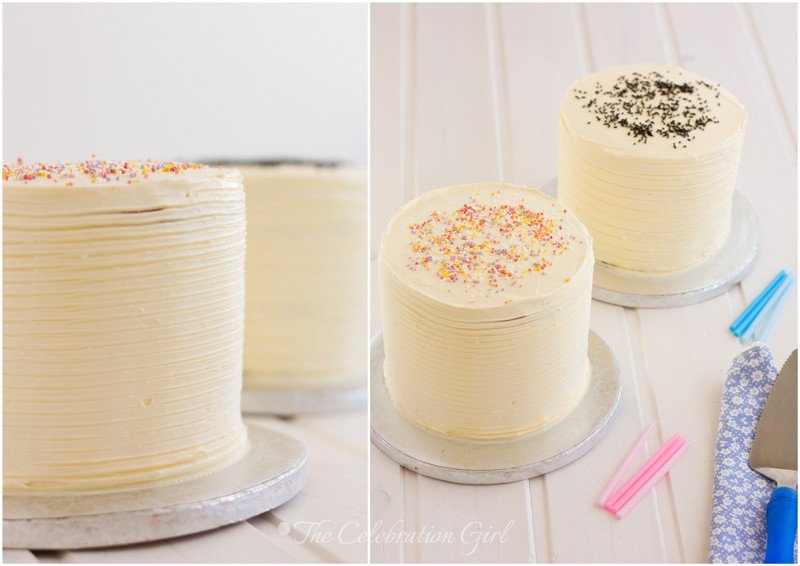 We didn't bake much, because it was too hot to turn the oven on…but we made ice cream! And plenty of it!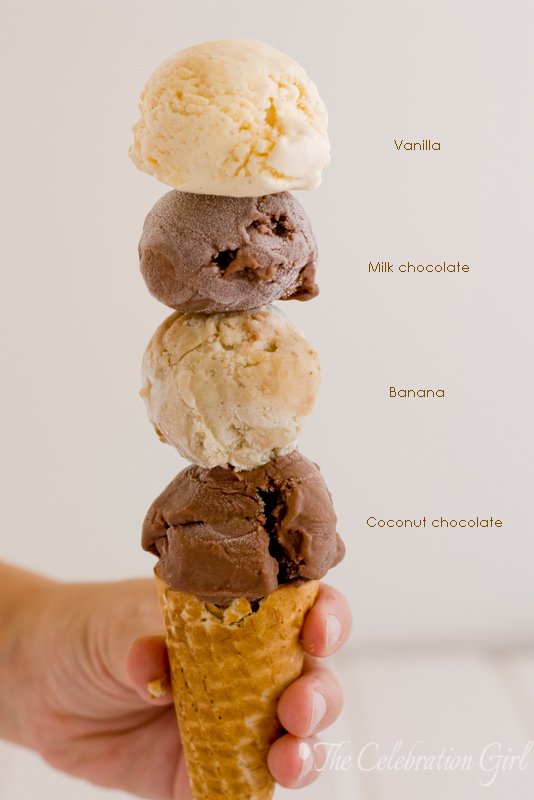 At the beginning of August, we bought the KitchenAid's ice cream attachment and began experimenting with flavours.  I turned to the internet for recipes and I was not disappointed. We made David Lebovitz' s vanilla bean ice cream (which is AMAZING), and chocolate ice cream, the famous one ingredient banana ice cream from The Kitchn (a wonderful guilt free treat!) , and an absolutely delicious vegan coconut chocolate ice cream.  We also made Food and Cook's chocolate popsicles  and  her yogurt and raspberries popsicles. My advice: try them all! And if you don't have an ice cream maker,  worry not, the recipes can be adapted (just let me know in the comments if you have any doubts about how to do it).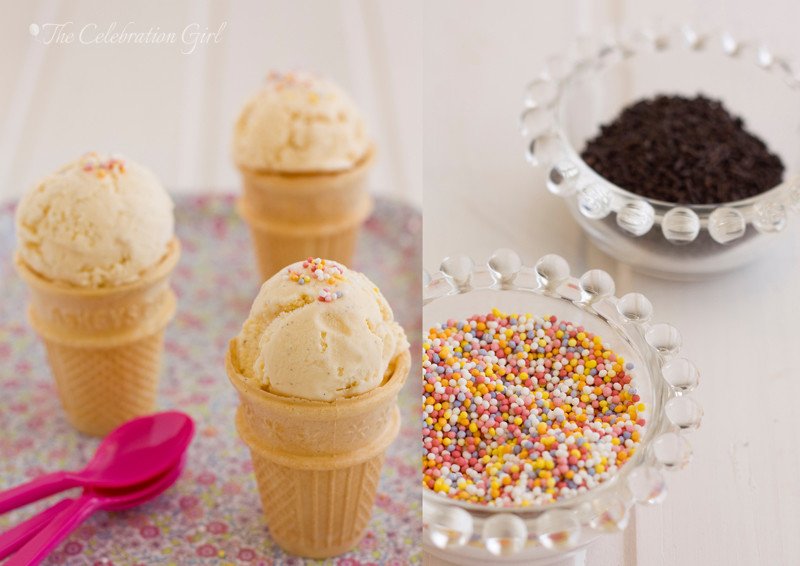 We enjoyed this Summer as Summers are meant to be enjoyed: fully. And now, as the last bits of ice cream disappear from our freezer,  the weather slowly starts to get chillier and we start thinking about adding blankets to our beds, we are ready to fully embrace the colder days of Autumn.
I hope you all had a lovely Summer, or a cozy winter, depending on where you live, and I hope that you are all ready for the next season.
Have a wonderful week!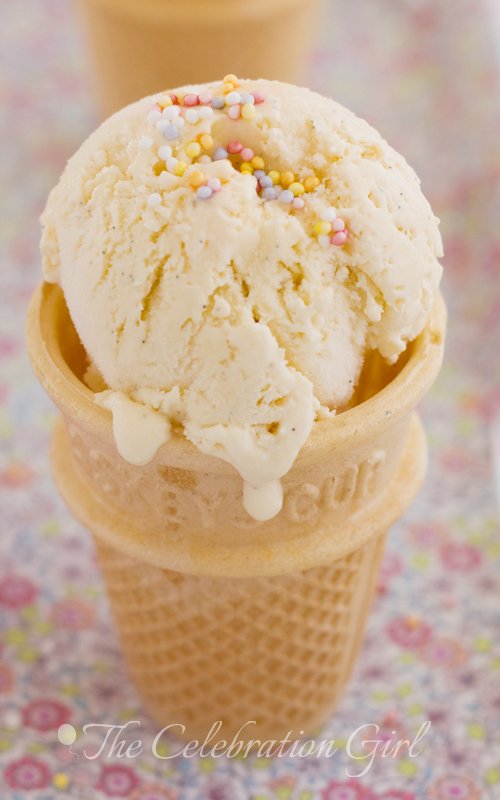 El otoño está aquí.
Septiembre casi llega a su fin y, aún cuando el verano aún se resiste a irse de Nicosia, algunos árboles ya han comenzado a perder sus hojas y, temprano por la mañana y al ponerse el sol, el aire ya está fresco y una adorable brisa señala el comienzo de la nueva estación.
Yo soy, en geneal, una persona otoñal. Me siento mejor en climas fríos, amo la nieve, y hasta la lluvia, y me cuesta terriblemente tolerar las altas temperaturas. Desde chica esperaba con ansias ver las primeras hojas amarillas aparecer en los árboles, el momento de sacar cardigans y sweaters de los baules y colocarlos en los placares (closets) y, sobre todo, ese saber que las manzanas y peras más deliciosas pronto llenarían los estantes de las fruterías. Pero este ano, algo cambió, y no fue mi amor por el frío, que sigue fuerte e intacto.
Este año,por primera vez, me entregué al verano, y lo aproveché sin desear que terminara.
Quizás haya sido porque hace siete años que vivo en climas cálidos (Costa de Marfil, primero, y ahora Chipre), quizás haya sido porque este fue el primer año que Luka y Zoe fueron a la escuela, entonces Agosto se transformó en sinónimo de vacaciones, y no tan sólo de otro mes caluroso. O quizás haya sido porque, como no salimos de viaje, aprovechamos al máximo la ciudad en que vivimos y exploramos la isla con nuevos ojos. O tal vez haya sido que, luego de una primera mitad del año complicada (2012 viene siendo un año duro), aprovechamos cada pequeña oportunidad para conectar, disfrutar de nuestra familia, y celebrar que estamos juntos.
Por el motivo que fuere, este verano que acaba de pasar decidimos desacelerar, desconectarnos de la parafernalia mediatica, mirar a nuestro alrededor y asegurarnos de estar presentes en nuestro aquí y ahora, de vivir concientemente, y disfrutar de aquello que tenemos, del lugar donde vivimos, y de todo lo que somos. Quisimos que este fuera un verano divertido, alegre, así que aprovechamos para poner en práctica todas las ideas que había estado recolectando en Pinterest desde hacía un tiempo.
Una de las cosas que queríamos era tener tanto contacto con la naturaleza como fuera posible, así que plantamos plantas aromáticas en el balcón y nos aseguramos de explorar distintos parques todos los días, y de hacer caminatas de observación de la naturaleza, todos los días, temprano por la mañana. Cuando el calor comenzaba a arreciar, volviamos a casa, disfrutabamos de la pileta plástica que colocamos en el balcón y, si se tornaba insoportable, entrábamos a casa a hacer arte y manualidades. Así pasamos las siestas jugando con plastilina y masilla, hicimos collages y móviles de papel que colgamos de la ventana para que la brisa de la tarde los hiciera volar y dar volteretas. Construimos autitos con tubos de papel higienico, llenamos la casa de globos por que sí, pegamos rayuelas en el piso y pasamos tardes enteras saltando en ellas. Creamos un cuadro de felpa y contamos historias y canciones con sus personajes.
Leimos mucho, libros viejos y nuevos, y llenamos el ipod de audio libros de nuestras historias favoritas y, con un poco de imaginación, dimos vida a nuestros libros. Hicimos barquitos de papel y los hicimos correr carreras con la fuerza de  nuestros pulmones. Hicimos avioncitos de papel y pasamos tardes enteras haciendolos volar por toda la casa.¡ Y Zoe escribió su nombre por primera vez!
Durante los fines de semana, nos dedicamos a explorar la isla en viajecitos de un día. Visitamos el acuario de Protaras, donde vimos pulpos,tiburones, pinguinos, peces invertidos y pacus, entre otras especies. Fuimos al Zoológico de Limasol, donde vimos buhos, monos, pájaros diversos y hasta alces. Subimos a las montañas Troodos y almorzamos en un restaurant precioso, bajo las copas de los arboles, y delimitado por una corriente de agua fresca en la que se bañaban, contentos, patitos y gansos.
Pasamos un fin de semana en un hotel frente al mar, y fue maravilloso. Nos bañamos en la pileta (piscina), tomamos sol, jugamos y nos relajamos. Vimos atardeceres hermosos y amaneceres de ensueño, desde la calma de nuestro balcón y todo hizo que nos sintieramos tan tranquilos, relajados y felices como todos deberian poder sentirse en verano.
Celebramos el cumpleaños de Luka y Zoe con no una, no dos, sino tres tortas ¡cada uno!. Si, como lo leen: una mini torta de cupcakes el día de su cumple, una torta cada uno para la mini fiesta que hicimos en casa (fotos en el proximo post!) y una torta cada uno para llevar a la escuela, y así soplar las velitas con sus amigos y compañeros (estas son las tortas de la foto, que son muy simples y sencillas por fuera, pero con sorpresa adentro: son la famosa torta arco iris!)
No hicimos tortas ni cupcakes ni esas cosas que requieren horno porque hacía demasiado calor…pero hicimos muchos helados!
A comienzos de agosto compramos el accesorio helador de la KitchenAid y, a partir de entonces, comenzamos a experimentar y probar helados de distintos sabores.  Busqué las recetas y la inspiración en blogs de confianza, y en internet, y la verdad es que no me decepcionaron. Hicimos dos helados de David Lebovitz, el de vaina de vainilla (INCREIBLE!) y el de chocolate (que tiene una textura de chocolate con leche), el helado de un banana de un solo ingrediente, the The Kitchn, y un helado vegano absolutamente delicioso, de chocolate y coco. Tambien probamos dos recetas de Food and Cook, el de palitos de chocolate y el de palitos de yogur y frambuesas. Mi recomendación: haganlos a todos! Y no se preocupen si no tienen máquina heladora, las recetas pueden adaptarse (si no saben cómo, dejenme un comentario en el post!)
La verdad es que disfrutamos de este verano como los veranos deben ser disfrutados: completamente. Y ahora que los últimos restos de helado comienzan a desaparecer de nuestro freezer, que el clima comienza, lentamente, a tornarse más fresco y que empezamos a pensar en agregar colchas a nuestras camas, ahora sí estamos listos para aprovechar cada minuto de los días fríos, del otoño.
Espero que ustedes hayan tenido también un verano hermoso, o un invierno cálido, dependiendo de dónde vivan, y espero que esten listos para vivir al máximo  y disfrutar enormemente la nueva estación que apenas se asoma.
Que tengan una semana maravillosa!