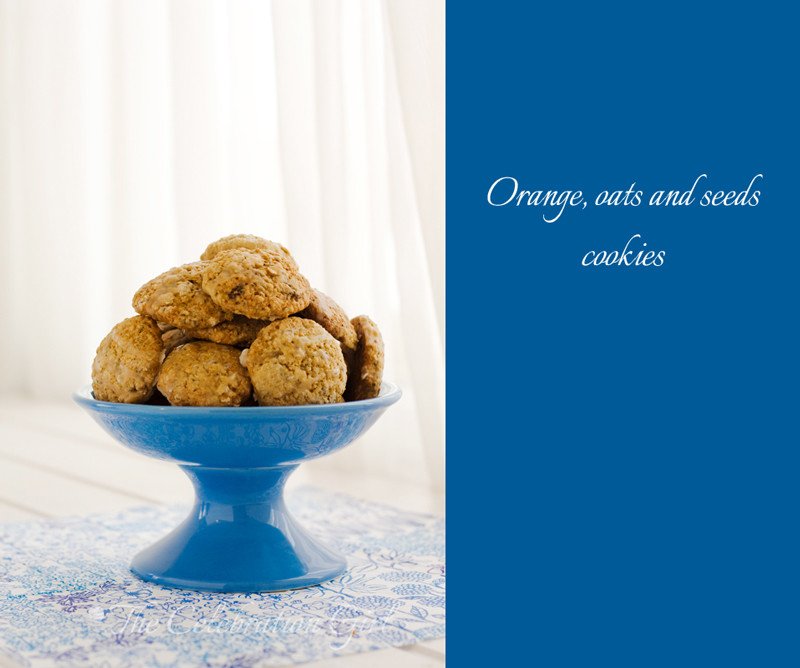 Good morning dear friends!
I'm very happy today, because yesterday I sent out my first newsletter!!! I got   great feedback from some subscribers and that had me smiling all day long. Thank you for being there! If you forgot to subscribe but would still like to read the newsletter, I can still send it to you, all you have to do is register in the pink form on the sidebar or in the one at the  end of this post!
Now let's move to today's recipe, which was my monthly contribution to Petit-On.  As you know the recipes contributed have to share one common ingredient, and the one for March was oranges. 
I love oranges. I use them a lot in my baking and also when cooking savory dishes (like tangerine beef, or orange scented quinoa, for example). I adore how just a tiny bit of orange zest can completely transform traditional dishes, such as pastry cream or strawberry sauce.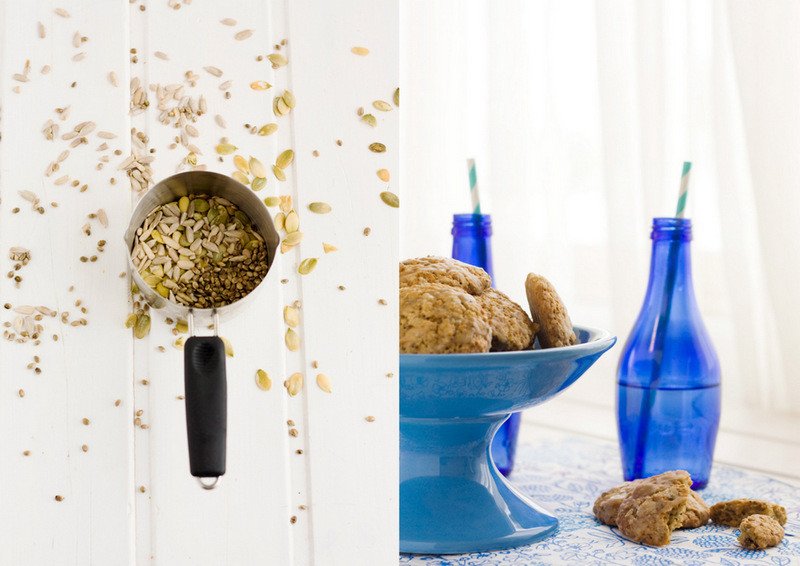 I adapted this recipe from one given to me by my mum, a few years ago. The original one  used self-raising flour and did not require any baking powder nor baking soda or cornstarch, but I modified this because I was unable to reproduce it with the flours that I could find in Cyprus. Self raising flours in Argentina do not require any leavening agents as do, from my experience, the ones sold in Europe so, after  a couple of culinary disasters, I made a few modifications to preserve the cookie's yumminess.  I also reduced the original amount of sugar and used different seeds because the ones I used to include in my native Córdoba (such as Amaranth) cost a fortune here. This is one of the best things of this recipe: it is very versatile. If you keep the proportions more or less intact, they will definitely turn out tasty and be a success! And they are dairy free!
Here is the recipe
Orange, seeds and oat cookies (makes 3 dozen)

Ingredients: 2 cups rolled oats (I use Quaker), 1 cup all purpose flour, 1/2 teaspoon baking of soda,  1 teaspoon baking powder,  ½ cup cornstarch, 3/4 cup of sugar (I used golden) 3/4 cup oil (canola or sunflower), zest of 2 oranges (you may also use lemon or clementines, or a combination) , 2 eggs (M), slightly beaten, juice of half an orange, 1 cup of mixed seeds ( I used 2 tablespoons of chia seeds, 2 tablespoons of hemp seeds, 2 tablespoons of pumpkin seeds and 3 tablespoons of sunflower seeds) .

NOTE: You may also use other seeds, such as sesame, linseed  amaranth, poppy, etc. You can also use only 1/2 cup of seeds and add 1/2 cup of raisins, dried berries, or nuts, if you wish. If you add fruits or nuts, just remember to toss them in flour before adding them to the batter.

Preparation:

1)    In a bowl, mix flour, baking soda, baking powder, sugar, cornstarch and oats.

2)  Add oil, eggs, and orange juice and zest and mix to  incorporate well. 

3)  Add seeds and mix briefly. Be very careful not to over mix or the cookies will turn out hard. Beware that the dough will look very soft and you may be tempted to add liquid, but DON'T. All you have to do is wrap it in foil and place it in the refrigerator for at least 2 hours. You can also freeze the dough and bake the cookies later. If you don't want to wait, you may bake the cookies but keep in mind that they won't keep their shape.

5)    Remove the dough from the refrigerator, extend it with a rolling a cut, using traditional cookie cutters. Place the cookies on a baking sheet lined with baking paper and bake at 175 degrees/350F until golden (approximately 15 minutes, but this depends on each oven). Keep in mind that these cookies do grow in the oven, so leave space between them when you are placing them in the baking sheet.

6) When they are ready, remove them from the oven and let them rest on the sheet for about 10 minutes. After this, remove them with a spatula and place them on a wire rack until cold (or eat them warm, I won't tell anyone 😉
I hope you like this recipe and , if you do, please share it!
Now, please tell me in the comments below: which is your all time favorite cookie?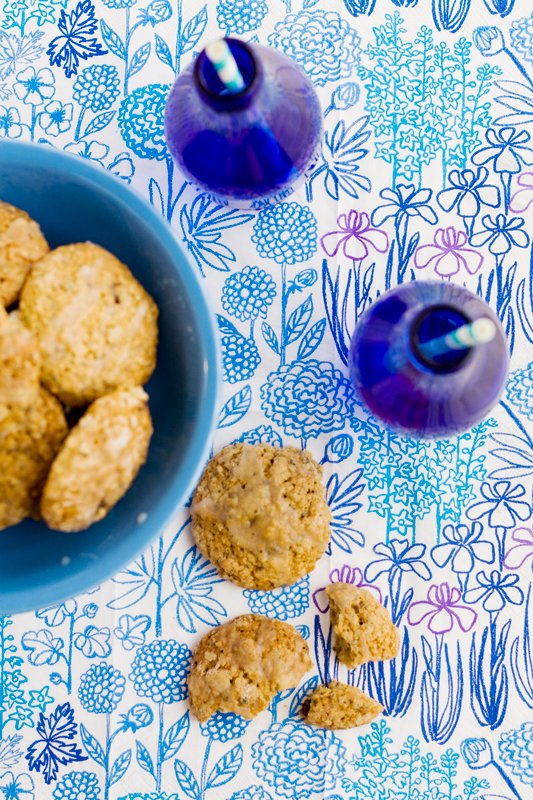 Para ver la receta en español, HACER CLICK AQUI