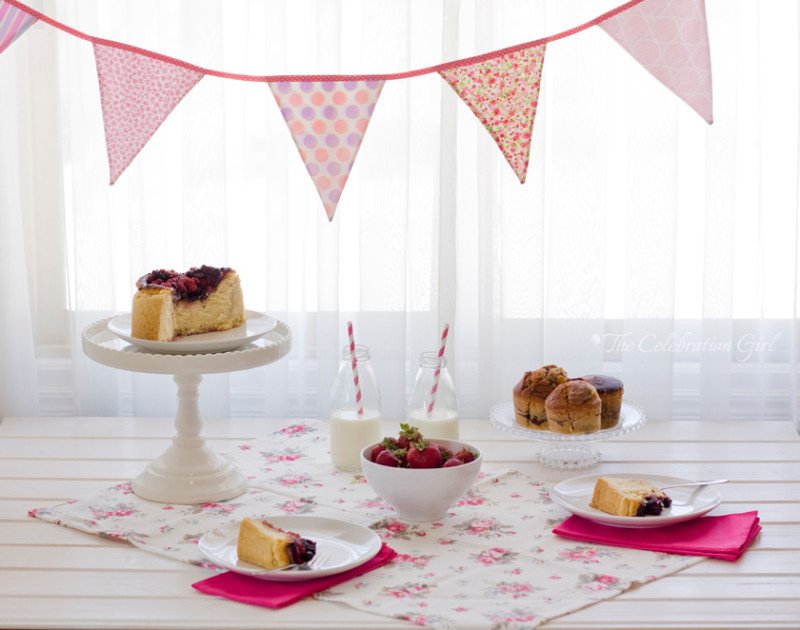 Good Morning friends!
I hope you are having a lovely week, enjoying the warmth of summer (if you live in the Northern Hemisphere) or the cool days of winter (if you live in the South).
Luka and Zoe are currently on  a break from nursery school and, for this reason, I have decided to take a break from blogging during this month, and to dedicate it completely to making this a summer to remember. A few weeks ago, I read THIS post on the blog Modern Parents Messy kids and it got me thinking about how time seems to fly, how childhood seems to go by in the blink of an eye.
I remembered, as I read, a  passage from one of my favourite books, Ray Bradbury's Dandelion Wine, where it says:  "You'll find out it's little savors and little things that count more than big ones. A walk on a spring morning is better than an eighty-mile ride in a hopped-up car, you know why? Because it's full of flavors, full of a lot of things growing. You've time to seek and find. I know, you're after the broad effect now, I suppose that's fit and proper. But you got to look at grapes as well as watermelons. You greatly admire skeletons and I like fingerprints; well, and good. Right now such things are bothersome to you, and I wonder if it isn't because you never learned to use them. If you had your way you'd pass a law to abolish all the little jobs, the little things. But then you'd leave yourselves nothing to do between the big jobs and you'd have a devil of a time thinking up things? Cutting grass and pulling weeds can be a way of life."  So, I decided to make this a summer of little things: to blow lots of bubbles, to hunt for rocks, to explore new parks, to try new games, to bake more cookies, to laugh a lot, and jump on beds, and give "no"a little break. Without computer(except for talking to grandma (my mother) via skype), without cellphones, just trying our best to be present, to be mindful, to really be here and now.
But I didn't want to leave you just like that, so I put together a teeny tiny tutorial for planning a simple, yet pretty, table setting, which could be useful if you are entertaining but do not have a huge budget. This is how I do it: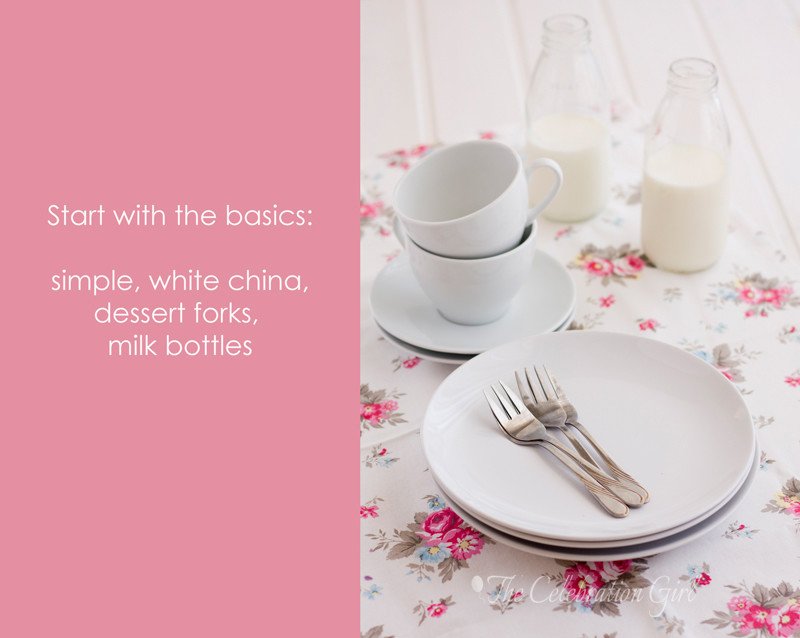 I don't own expensive china, but I do own a set of very basic and versatile white plates and cups (from Ikea), which I can always pair with anything more colourful that I find around the house. I find that, when one doesn't have tons of money and plenty of space for different tableware sets (I know I don't!), white is the best choice. And one little secret: my  milk bottles are not, in fact, milk bottles. They are recycled energy drink bottles! I scout supermarkets for cute bottles and sometimes chose products based on other uses I can give to the packaging.
If your china has a pattern or a different colour, don't panic! Just keep reading!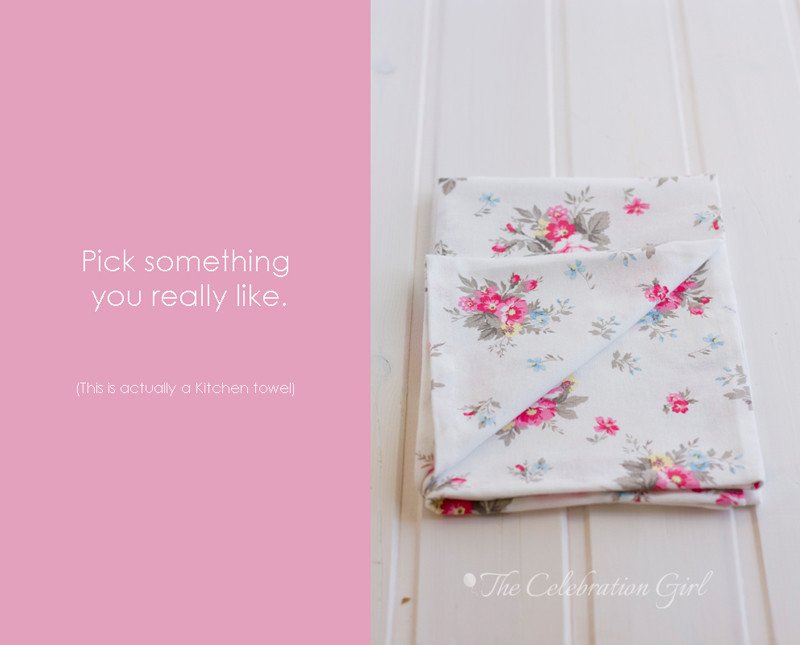 Next, pick something that you really like from your home. For my birthday I chose the above-pictured  kitchen towel (which I don't use as such because I find it too pretty!) and I used it as a place mat in the middle of the table, to add a pop of colour.  But you could use anything: a vase, a wooden toy, a pretty box, anything that you find beautiful and that matches the look that you want for your table.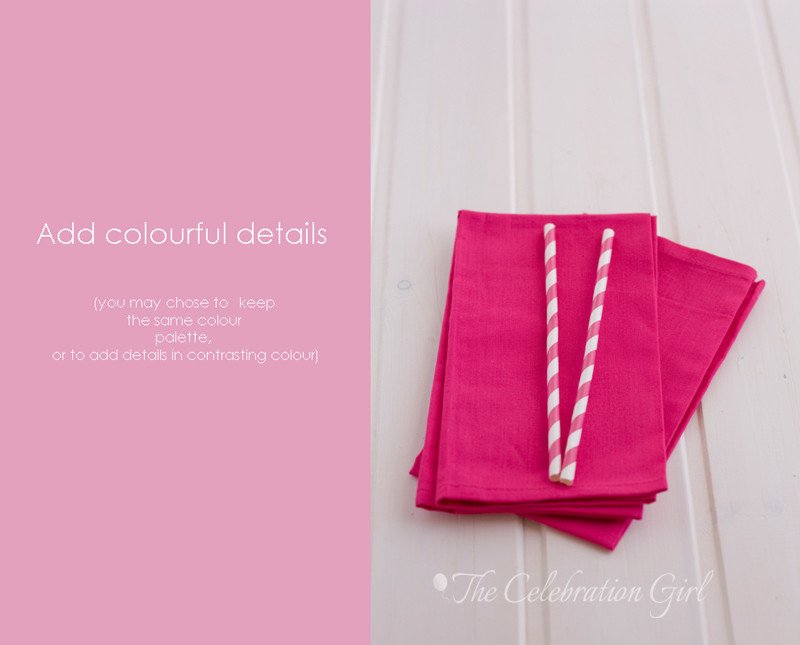 Colour is the next step…or you could chose to work with whites only, and then add interest by using different textures. But if you do chose colour, remember that you don't need to stick to a monochromatic palette using only shades of the same colour, or colours that are next to each other on the colour wheel;  you also have the option of working with contrasting colours. So, if your china has a blue pattern, you are not restricted to blues and greens, but you could also use oranges, yellows and browns and there are so many shades of each that the possibilities become endless!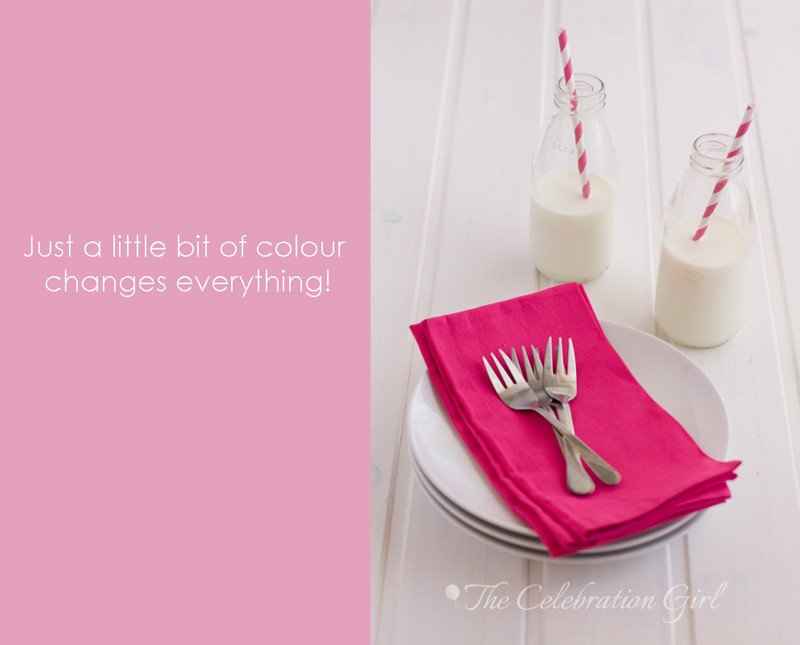 Work with what you already have, and remember that pops of colour don't need to be expensive items: a few lemons, oranges, or even tomatoes, a couple of colourful straws, a few leaves or  flowers from your garden (or the neighbour's-ask first!), a few candles, a mason jar with some ribbon, anything can work. The banner from the picture above was taken from my daughter's bedroom, for example, and the pretty glass cake stand? It's not a cake stand at all, but a plate placed on top of an inverted bowl.
Finally, add food. Whatever food you like, it doesn't have to be anything fancy. As much as I like beautifying food, I am a big believer that the most important thing is for it to taste delicious.
And most importantly, relax and have fun with those you love. That's the only thing that matters.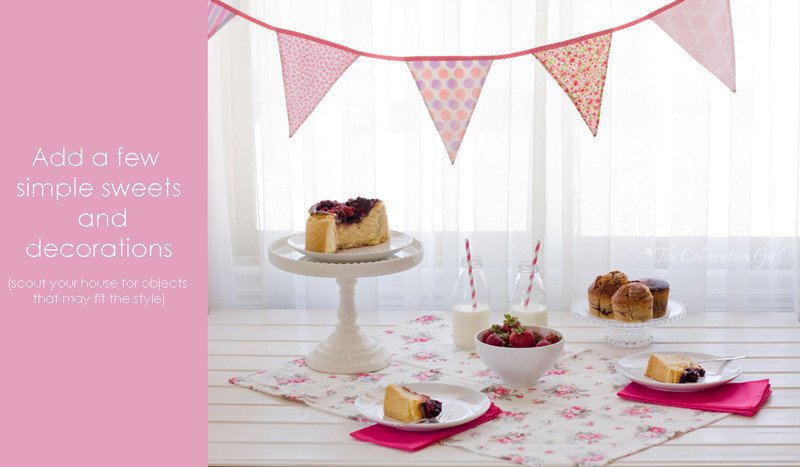 Have a wonderful summer (or winter!)! See you again in September!
(Spanish translation coming soon)