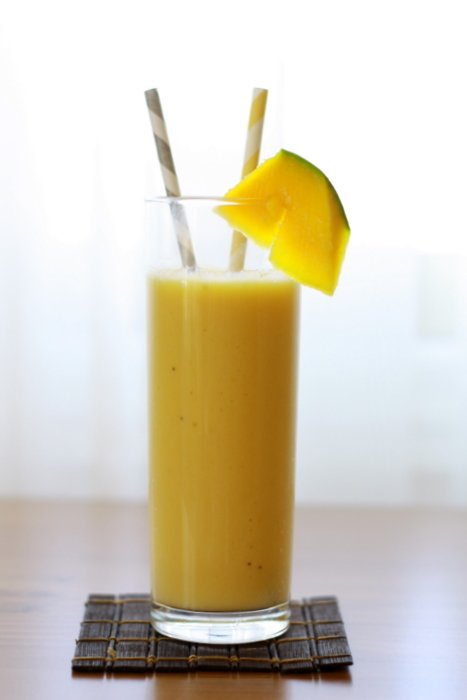 Good morning dear friends! I hope you had a lovely weekend.
As I mentioned two posts ago, I recently found tropical fruits in my local supermarket, and they brought memories of days past, memories of Ivory Coast. So I bought mangos, papayas, bananas…a bit too many of them, to be honest. At first, I ate them raw, and after a few days (when we got tired!) I started thinking about what to do with them.
I then recalled a simple fruit salad that I used to eat back in Abidjan and which consisted in dices of mango, papaya and banana, tossed together with a teaspoon of honey (I like acacia) dissolved in a the juice of half a lime (to kill the sweetness) and sprinkled with a few almonds on top. Simple and nice.
So I ate my fruit salad, and I was considering what to do with the remaining fruits when I thought that I could use the same ingredients in a different way. The weather is still warm in Nicosia, and we are still wearing our summer clothes, but  we also know that it won't last much longer, so I thought that this was my last chance of making a summery smoothie until next year.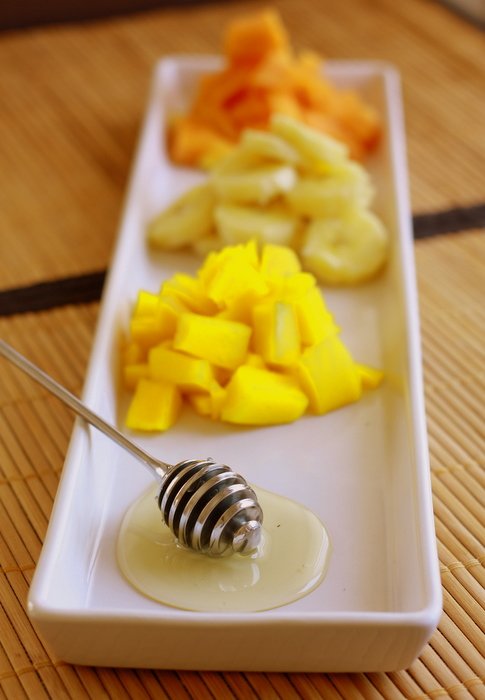 So a tropical fruits smoothie I made!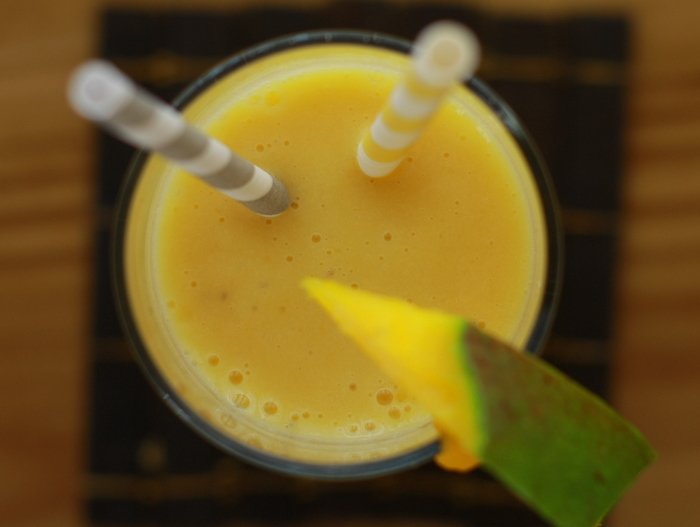 I chopped 1 mango, 1 papaya and 1 ripe banana, and I put them in the blender together with 1/2  cup of crushed ice, 2 teaspoons of acacia honey and 2 glasses of almond milk (if they don't sell almond milk where you live,you can make your own following this recipe and instructions). I blended it all for a few minutes, until there were no more visible fruit chunks, and then I served it with a couple of straws (to make it more appealing to my children!)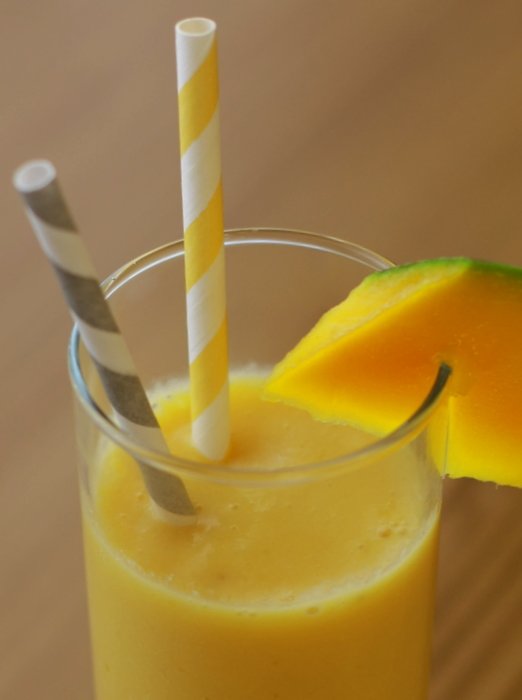 It was a perfect way to say goodbye to the long days of summer, and to welcome autumn- even though there is still no sign of it.
Now may I ask something from you?  My Owl cupcakes are competing in Sweetopia's Sweet of the week contest. Would you be so kind to vote for me, pleeeease? 🙂 Thank you! There are some really pretty confections competing this week so I'm sure you will enjoy taking a look at all entries.
Have a wonderful week!