Last weekend I celebrated my 35th birthday with a small gathering of friends. I do not normally celebrate but this time it was special: it was half a decade: time to thank for the good things in my life and to reflect on where I want to be five years from now. So I prepared a small dessert table, because the celebration was to take place in the afternoon (it was easy for all of us with children, as there was no need to hire baby sitters!).
I wanted the table to have a girlie feeling, but not to be too girlie-hence no pink! I kept the color palette simple, with my two favorite colors: aqua and lavender, and I kept the details simple as well. Since my birthday takes place in the Spring, I thought I could include flowers in the design of the sweets, and so I did.  All sweets were prepared by myself and I also made the food labels and the cake-pops' flags.
Sweets included white chocolate dipped oreos (store-bought), decorated with royal icing (by myself)…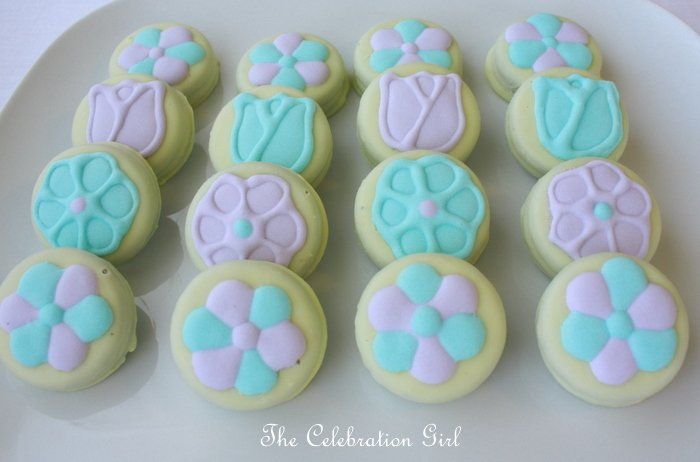 Chocolate cake pops, dipped in white chocolate and covered in sprinkles…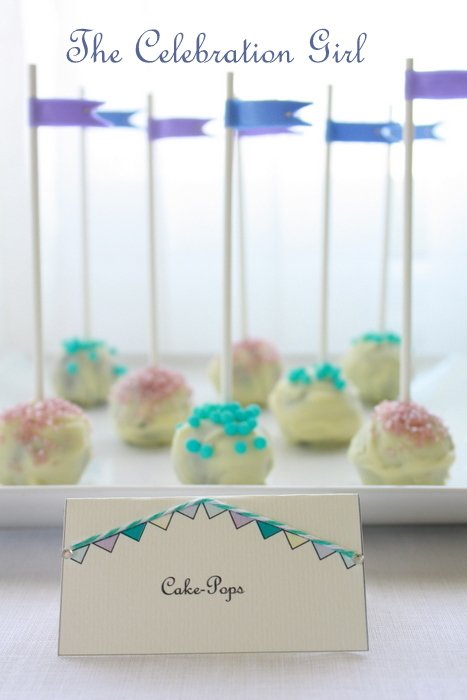 Meringue cookies…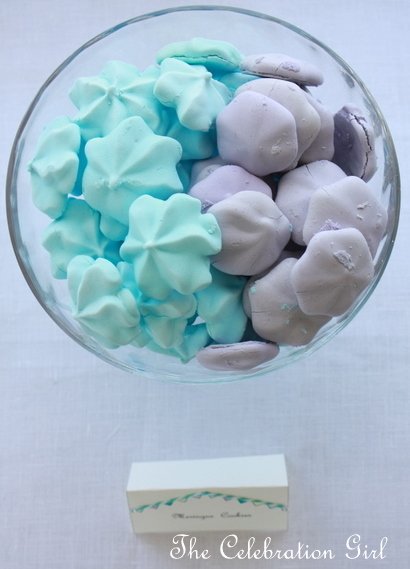 Mini alfajores de maizena/ cornstarch cookies, filled with lemon curd (the aqua ones) and vanilla buttercream (the lavender ones)…
Chocolate cupcakes with vanilla buttercream…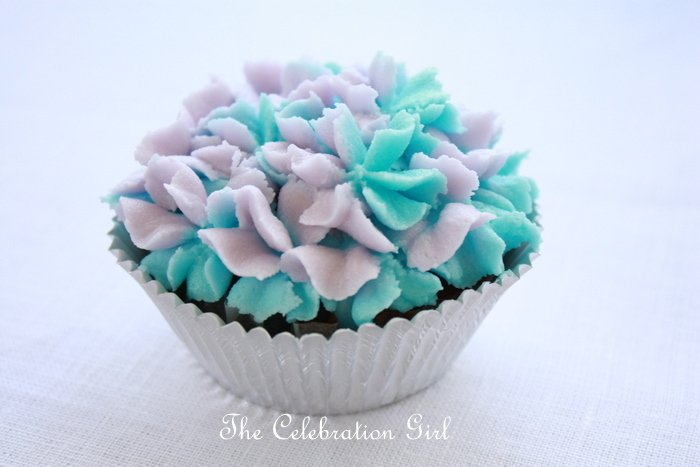 And the birthday cake…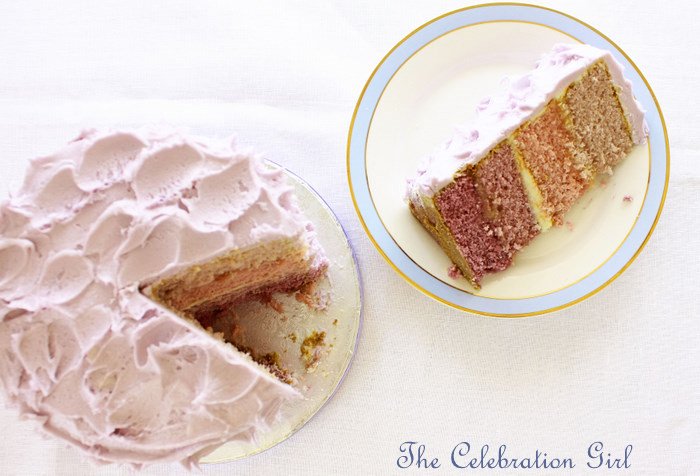 It consisted of four layers of lemon cake, colored in different shades of lavender,   filled  with two layers of lemon curd, and one layer of vanilla buttercream, and  frosted with vanilla buttercream.
Do you like to celebrate your birthdays?