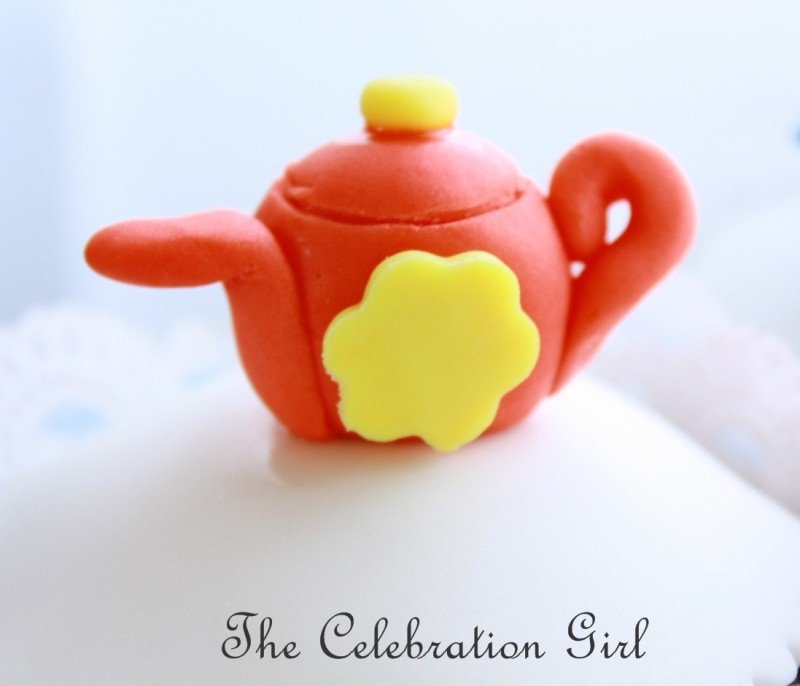 Hello everyone!
I celebrated my birthday yesterday and I will soon be posting pictures of the dessert bar I created for it. But today I wanted to tell you about a dear friend of mine who recently started an event planning business in Buenos Aires, Argentina. Her name is Laura, and her company is called Delicious Tea. You can check her blog here and her facebook page here. She has exquisite taste and is a very talented crafter and designer.
I would have loved to be with her celebrating the launching of her business. Since, due to the distance, I was not able to, I created this virtual  "Tea party for two", to wish her luck. There was earl grey tea, chocolate cake-pops and chocolate cupcakes decorated with a fondant teapot topper inspired by Delicious Tea's logo.
The teapot toppers are super easy to make. I'll make a tutorial soon, on how to make this and other models. They are a fun way to decorate cupcakes and could be used for cakes as well, don't you think? My children fell in love with them but thought they were for playing: they tried to "serve" tea from them into their plastic cups. I guess I should take that as a compliment 🙂
Have you ever participated on a virtual tea party or a virtual celebration of some other sort?
Enjoy your Sunday ,  may you have a great start of the week!
*The title of this post refers to this book by Richard Bach