Luisa Bazi: Helping women align to the Universe with Chinese Astrology
Luisa contacted me in the Fall of 2015 to create a set of photos for her new website. She wanted photos that represented her brand, and distinguished her from other astrologers and feng shui experts.
Aesthetically, Luisa's main intention was to break free from the predominant red, black and fortune cookie message visuals, that give people the wrong idea about her work. She wanted her photos to convey how scientific and serious her work is, and how she's based in traditional Chinese Astrology and ancient schools of Feng Shui.
Luisa's brand is like her: elegant, minimalist, serious yet joyful, and extremely professional. The colors she wanted in her photos were the  ones of her website (turquoise and yellow, with a predominance of white), because these are the ones that are beneficial for her, according to her bazi, or Chinese Astrological Chart. The Chinese props we selected, were only the ones that Luisa herself uses and that are representative of Chinese traditions (as opposite to supertitions):  the I-ching, Chinese coins, Chinese Balls, and the Lucky Fortune Cats. We also included more personal items, like Luisa's favorite pen, the wheel she uses for creating Chinese Charts, her favorite books, and gemstones she loved.
We developed a strategy based on her archetypes, her ideal client avatar (we identified real life muses that she could observe and study) and her business objectives and, based on them, determined the right styling for her photos.
I shot all photos in my studio, in Nicosia. The shots included both product shots (Feng Shui analysis, Bazi charts and Favorable dates analysis), as well as branded lifestyle shots that could be adapted to several purposes with simple overlays and crops (blog posts, advertising and promotions, social media).  The aim was for Luisa to have a versatile set that would allow her to promote her brand and her services across the board, beautifully, consistently and with minimum work.
All photos maintained the brand's color palette and used the same props to increase brand recognition. All photos were fully edited and delivered electronically to Luisa 10 days after the finalization of the photoshoot.
HERE ARE SOME OF THE FINAL PHOTOS
Services Provided
Art Direction & Strategy
Prop Styling
Product & Branding Photography
Post Production
Photos & Usage
3 ProductsPhotographed
17 photographs delivered, to be used in the company's website, on social media & on printed promotional material.
The Results
A consistent visual presence
Increased Brand Awareness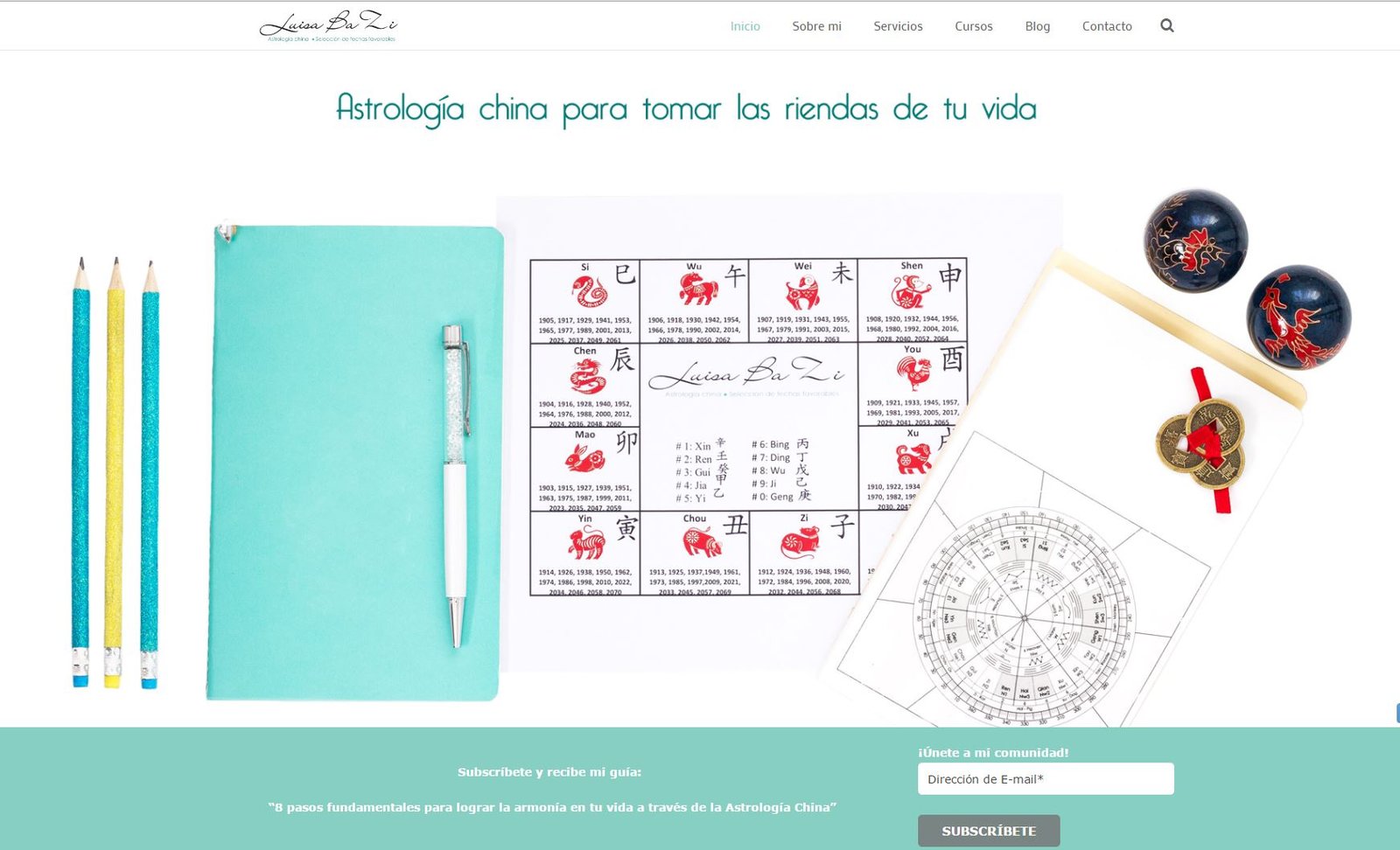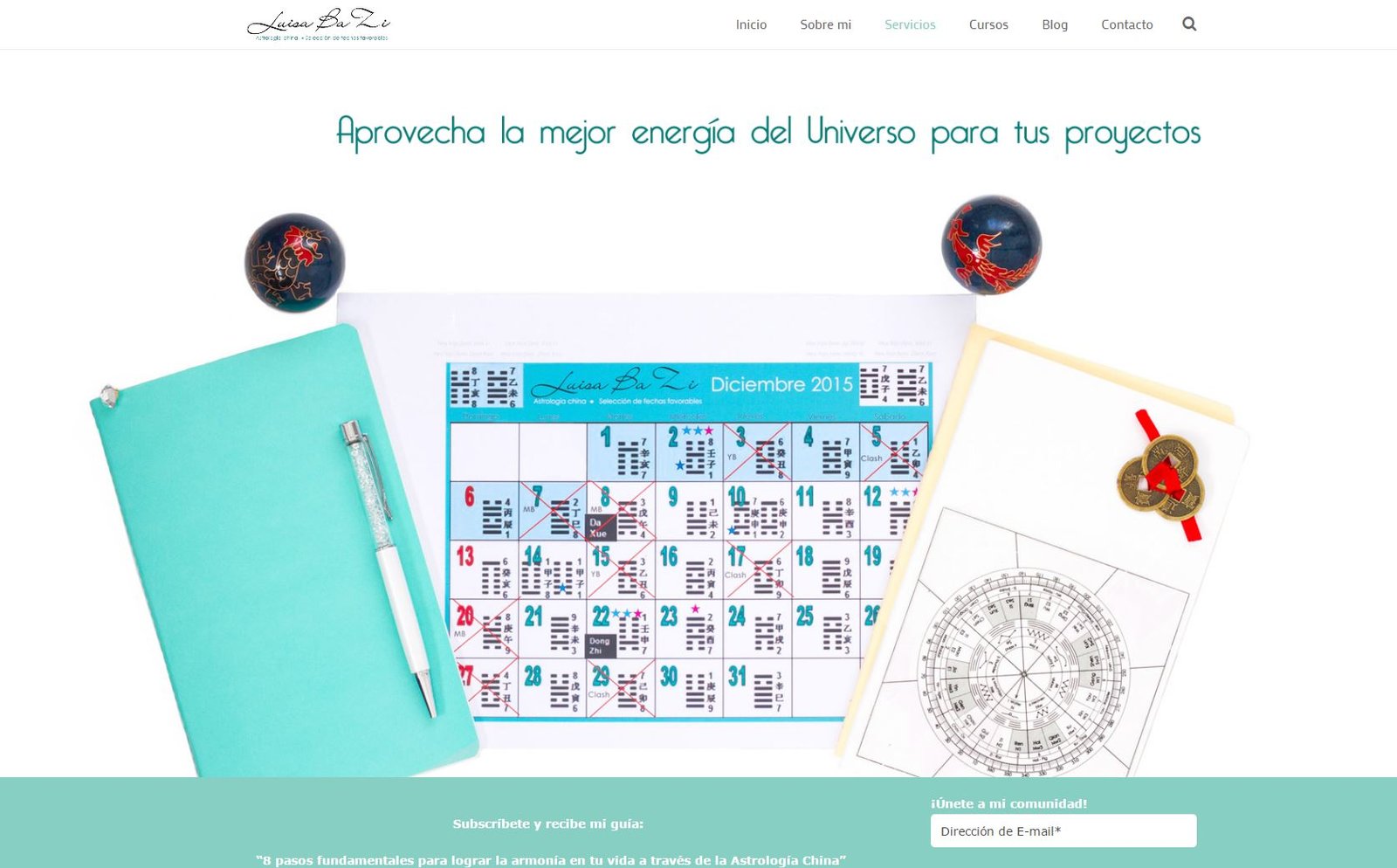 Luisa Silva
Astrologer, Luisa Bazi
Working with Marcela was a turning point in my business.
Marcela is very professional, easily understood what I wanted to evoke with my images and managed to convey that in each of them. She made me feel secure, taken care of and understood during the whole process and, most importantly, she focused on my needs and those of my business. She made it her mission to get to know me and understand me, and that is priceless.
My business is an extension of myself and, as such, I didn't want the same photos everyone else doing Chinese Astrology has. Marcela understood this perfectly and helped me bring out what is unique and special about my business, which has been key to differentiate my work. Besides, she provided me with versatile images that I've been able to use for multiple purposes.
Marcela has a sixth sense to select props. She quickly and intuitively understood the type of images that would help my business grow, and the results have been simply outstanding. Having a consistent visual presence  that is aligned with who I am across my website, newsletters and all social media channels has allowed people to recognize me instantly because of my images. People are pulled to them like a magnet, they attract positive attention all the time,  and that is simply fantastic.
Marcela's work has greatly exceeded my expectations and I wholeheartedly recommend her!
READY TO WORK TOGETHER?
Contact me for a complimentary exploratory call and let's start making your brand hypnotic.