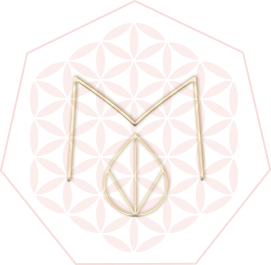 WORK WITH ME
Branding Photography for Soulful Entrepreneurs
STUNNING PHOTOS TO GROW THE BUSINESS OF YOUR DREAMS
IF YOU WANT TO (check all that apply)…
☐ wake up in the morning knowing you won't have to stress again about finding the right stock photos for your website, because you have a collection strategically designed with you and your business in mind…
☐ Look at your photos and feel beautiful, confident, that the essence of your brand, of who you are and what you  stand for is reflected in them. Photos that make you feel so proud of your visual presence that you can't wait to hand out business cards, pitch influencers and spread the word about what you do…
☐ Create with peace of mind, knowing you won't need to completely re-arrange your living room, climb on the coffee table to catch the perfect light or spend entire nights on photoshop trying to get your photos to look  the way you want to…
☐ Increase  your engagement in social media (hello Instagram!), and have an expert guiding you to create the look and feel that is right for your brand…
☐ Hear  the sublime kaching sound of new sales in your paypal account  whenever you post new photos, and see your business grow like you always wanted to…
THEN YOU'VE COME TO THE RIGHT PLACE.
I know getting the right photos for your brand can be stressful, especially when you're embarking on a big upgrade or a new project and there are so many things to take care of.
I know you want everything to be perfect and that, not having the time to do it all with the level of excellence that you expect from your work, makes you want to throw fists in the air with frustration.  
I  know that making the leap to working with a professional photographer can be scarier than waking up at 3 am after watching The Exorcism of Emily Rose,  and that the mere thought of explaining your vision to someone else can be severely headache-inducing.
I know  standing in front of the camera can feel panic-inducing if you're not used to looking at yourself lovingly. 
But here's the thing…Ready for a little secret?
WITH THE RIGHT HELP, IT CAN BE EASY.
You deserve photos that show your brilliance, and that help your business grow. Photos that help you stand in your power with confidence and say to the world: I am ready. Ready for more profit, better opportunities, more time to do that at which you shine.
 And, in order to achieve that,  you need photos that  look like you and have your voice. Photos that make the right people crave your creations. Photos that speak to your fans on an emotional level.
Photos that start conversations. Photos that get shared.
Photos that turn readers into fans, and fans into revenue.
This is why I CREATED THRIVE AND SHINE
Thrive and Shine are photo and video packages for soulful entrepreneurs who want to take control of their visual presence in a way that is soulful, authentic, strategic and aligned to who they are, to their soul's purpose and to their ideal clients.
Whether you need portraits you can be proud of or product photos to upgrade the look of your brand,  I have something to help you get your business where you dream to, in a way that is easy and joyful.
WHAT TYPE OF PHOTOS DO YOU NEED ?
Some people think that because I am artistic or I have good taste, I can also take great photos.
I've tried the DIY method before and it worked for the first few years of my business.
But when you want to play in the big leagues you know you need to up your game, and photography was the first area I decided to invest. I was admittedly  scared about hiring someone, but when I met Marcela she wiped away all my worries in an instant. She understood who I was and got my vision. She nailed it. What started as a commission to photograph Life is Messy Kitchen evolved into so much more and I ended hiring her to take pictures for my blog and my shop as well.
After working with Marcela, I realized that my time is best spent doing the work I'm great at, instead of reading my camera manual and trying to learn about exposure. Since hiring her I am happy to delegate and enjoy the extra time I get to optimize my genius: perfect my illustrations, make more videos, and create new products.
And the best part is that her photos aren't just pretty: they sell.
Marcela is a gifted photographer. She makes you laugh at the right moment and sees something in you that you have not discovered yet. Every photo is like a glimpse into your own future and, above all, in your new marketing. It's just awesome, I'm so happy.
We'll analyze your positioning, branding archetype, ICA, and develop a visual strategy so your photos help you achieve your goals.
I'll shop, add props, cook and style everything that is needed for your shoot to be impeccable.
I'll shoot & edit all your photos, and deliver them to you with a generous license, so you can promote your work everywhere.
I'll help you make the most of your photos with exclusive training in your own membership portal.
The best thing about working with Marcela is how easy everything is. We just sent our recipes and got exactly what we were looking for. The process was even easier than working with local teams, which frequently require more planning and logistics.
Marcela immediately understood our brand and our vision and was able to translate that into our photos.
Every time we post her photos in social media, we increase our sales. Last month, we even broke a sales record!
CHOOSE YOUR PACKAGE & LET'S GET STARTED
I was hesitant to hire a professional photographer because I didn't know whether it was going to be worth the investment. I shouldn't have worried! My sales more than DOUBLED after I added Marcela's photos to my website and have continued to climb from there.
Great photos make a HUGE difference, and  Marcela does a fantastic job of styling them to make sure the products look their best. The results definitely speak for themselves!
Marcela provides an unbelievable service because she doesn't just shoot: she works with you to ensure that the photographs are styled and designed to reach the final costumer.
Her photographs are not just beautiful and elegant, they are also part of a marketing strategy.
Marcela got my vision for the product pictures, understood how important they were for telling my brand story, and executed them without a hitch! She worked super fast, updated me through the project so I always knew what stage we were at and my pictures were delivered on time, in the formats I needed, and without any technical glitches.
I would 100% recommend Marcela to any business owners who are serious about the visual branding and image of their business and want to work with a photographer who makes the process completely painless and worry-free!