Good morning dear friends!
I know, I know, it has been AGES since I last wrote here. Do you still remember me? I'm Marcela. You haven't seen me in a while, I know, but I promise I have been thinking about you!
So, what happened? Why haven't I been here, you may ask…Well, since it's confession time I'm going to be completely honest with you, my dear readers who have been with me for quite a while. It's a simple formula, really:
Homeschooling + housework +mothering + lots of work = OVERWHELM
As I mentioned in this post, back in December, our routine was pretty much turned upside down when we found out that we would have to homeschool our children. Homeschooling is a serious responsibility and, even though we are accompanied by the most wonderful therapists*, who are helping our children develop and who are guiding us through the process, there was still a steep learning curve involved in it. In addition, our children had left school feeling very nervous and vulnerable for all they had been through, and it took a few months for them to relax and be at ease again.
When a major change happens in our lives, it always takes some time for us to find our center. A new center, a new normal. When two major life events occur at the same time, the shock to our routines is even greater. And when changes are sudden, we sometimes are reluctant to let go of the past and step into our new reality.That is what tends to happen to me. I tend to disregard the change and try to do it all, wonder woman style.
Except, of course, that I am not wonder woman.
So what ends up paying the price is my self-care and, after a while, overwhelm makes a noisy entrance. The big O of Overwhelm is the big elephant in the room that, time after time, I refuse to see.
During these past months of trying to do it all and failing at it, I was also sick more times than in the past 5 years. I was, literally, exhausted and given that my mind refused to acknowledge it, my body decided to force me to rest by getting ill.
Finally, in late January, I got the message and decided to stop,to prioritize, to go back to the fantastic system designed in  Life is Messy Bootcamp, and to plan.
So I prioritized family and work, and this blog lagged behind until I managed to find a way to come back.
And now I have, so here I am again. And I am so,so happy to be back.
Would you like to know what I have been working on? (hint: it's exciting!)
Here are the details:
1) Photographing Life is Messy Kitchen
The big secret is now out, so I can tell you that I have been photographing Mayi Carles' s upcoming cookbook, Life is Messy Kitchen. It is going to be a wonderful book, with TONS of recipes and MANY pictures that I hope you will love. How many pictures, you may ask? I will only reveal that I submitted 495 (though of course not all of them will be included). Here's a sneak peak at what is inside.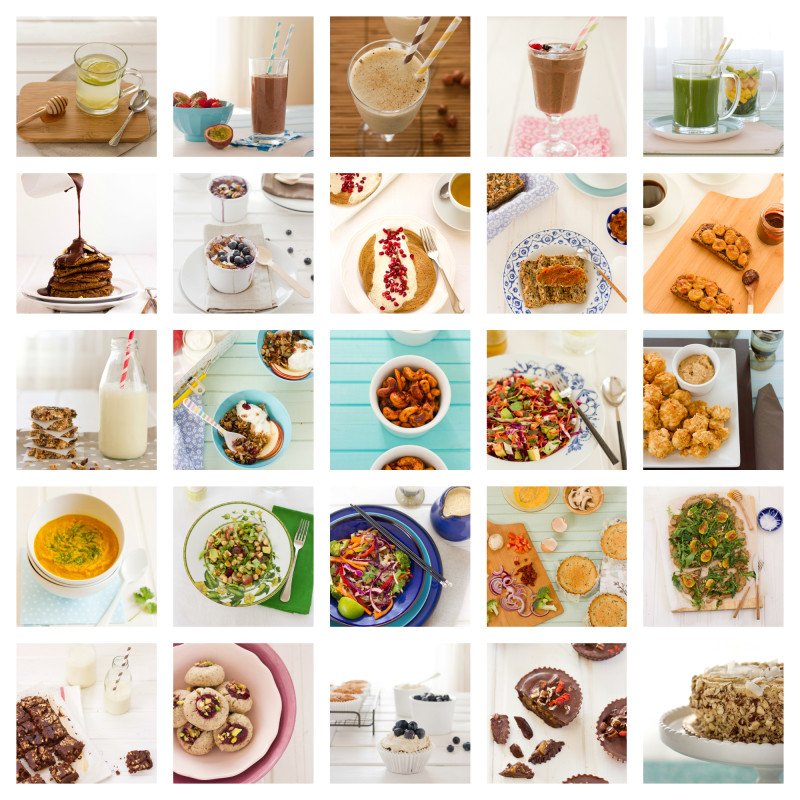 2) Photographing recipes for Heartmade blog:
Another super cool, super fun job: Since January I became the official photographer of the kitchen section of Mayi Carles's Heartmade blog. I photograph two recipes per month and they are all delicious, dairy free and, mostly, gluten free,so be sure to pass by Mayi's blog to get them. The pictures below are only some of the recipes you can find there.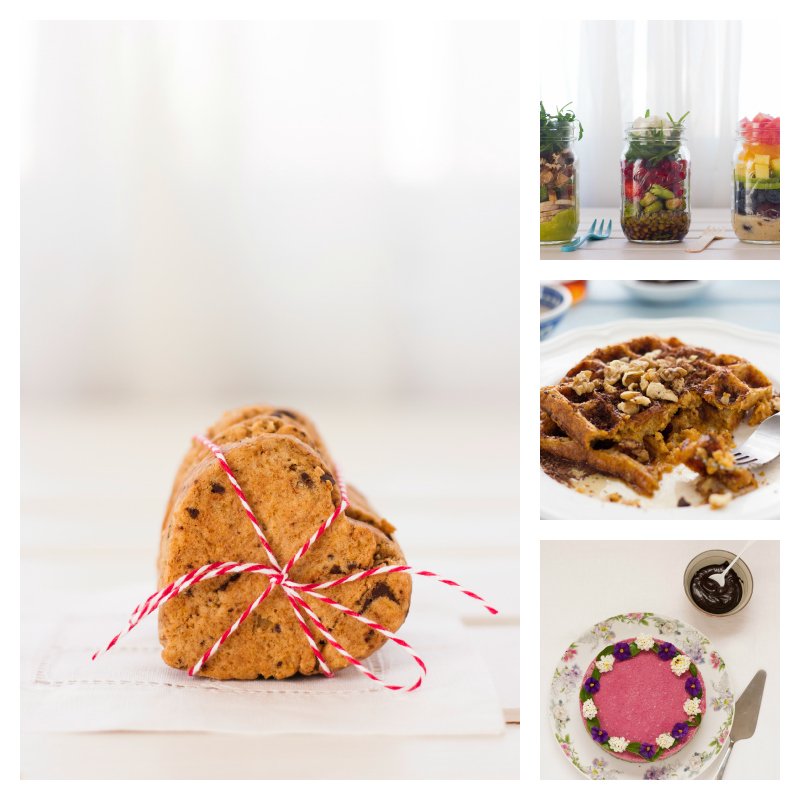 3) Photographing Mayi Carles's products for her etsy shop and the planners of her Life is Messy Bootcamp
Yes, I have been working with Mayi a lot and I couldn't have asked for a more wonderful client. Everything she does is so beautiful and she works with such attention to detail that photographing her products is a real treat. She has also talked about me in her blog, which moved me deeply and made me feel incredibly thankful for our collaboration.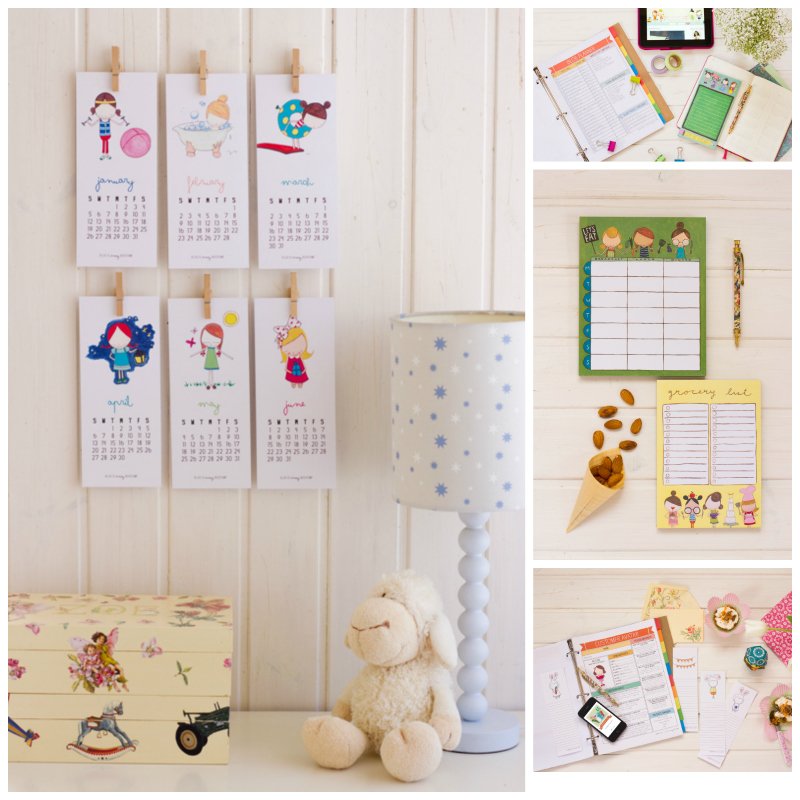 4) Photographing the coolest book about juicing, and some gorgeous products
I was also honored to be chosen as a photographer by amazing creatives such as Marbel Canseco, Laura Fischer Smith, Raquel Deville and my very favorite nutritionist, Claire Stone. Take a look at the work I did for them, below.
So there you have it. That is what I have been doing these past three months.
Now that I have spilled the beans, I need your help:
I want to bring you a recipe for next week's post but I can't decide which one! So tell me: SAVOURY OR SWEET? What are you craving these days?
Let me know in the comments below !
*Our children have developmental delays that require Speech Therapy, Occupational Therapy and the assistance of a Special Needs Teacher. We are also supported by a wonderful parental counselor,who has held our hand for the past two years and has supported us emotionally during this process. All this, that once seemed so terrible, nowadays just IS, and it doesn't affect our commitment to living a happy life and to teach resilience to our children.
If you are in Nicosia, Cyprus,  you are confused and scared and your child needs any of these therapies, feel free to email me. I would be happy to recommend our amazing team of professionals.