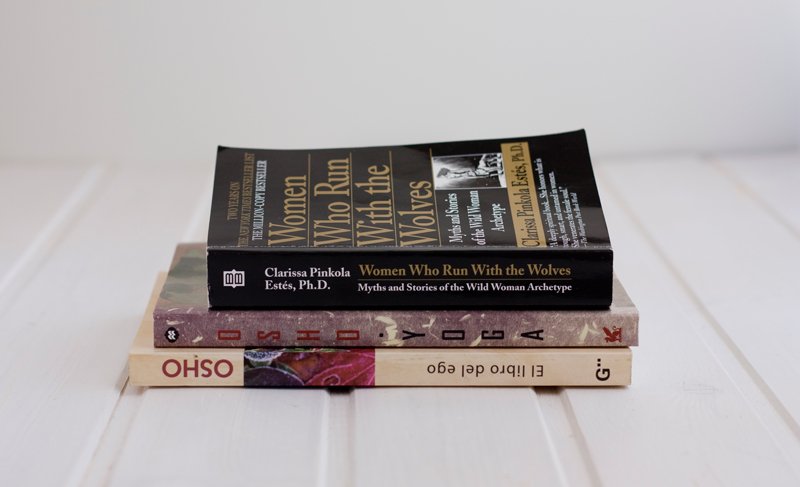 Summer is here, and we are already in July. Can you believe it? I have the feeling that, even though we still have two more months to go, time is running by and I am going to wake up one day and it will suddenly be time to take the children to school again.
Luka and Zoe are not going to Summer school this year, so we are spending tons of time playing together at home. We are reading new books, experimenting with new art projects and science experiments, taking daily trips to the park to run, and explore nature. I will tell you all about that from next Monday, and I will share with you all our tips, ideas and lists, in case you find yourself in need of some extra inspiration.
But today, I wanted to do something different. Today I wanted to suspend the children chat and talk, instead, about you and me, adults (parents or not) and the things we like to read.
I am and have always been a bookworm. My eyes sparkle whenever I think about libraries (or lately, my kindle). As a child, I used to disappear and go under my bed with a book, to read without being bothered. In my eyes, Books held all the magic of the world in their pages- and to a point, they still do.
I read pretty much everything and anything, depending on my mood. These days I am in a reflective mood, so these are the books you can find on my nightstand and that will be a part of my summer reading list.
SUMMER READING: 5 books to think, cultivate mindfulness and find inner peace
1) Zen under Fire: How I found peace in the midst of war, by Marianne Elliott: I actually finished this book already, but I'm planning to read it again. It was written by my yoga professor, Marianne Elliott (I talked to you about her in this post about self-care), and it talks about her life as a Human Rights Officer for the UNAMA (United Nations Assistance Mission to Afghanistan), about what she learned in Afghanistan about the country and its people, about the stress and depression she suffered while living there, and  about how she found her way back to herself, with the help of yoga and meditation. Marianne's humanity and kindness transpires from every word of this book and, having lived through a similar experience, I found myself nodding in agreement many, many times.
2) Women who run with the wolves, by Clarissa Pinkola Estés: This is one of those books that kept "falling off the shelves" in front of my eyes for years, yet I had never read. Mentors had recommended it, friends had given it to me as a present, persons I admire kept quoting it, but I couldn't bring myself to read it past page 15. It was not the right time, I suppose. But now, after the 5th try, it seems to be.  I am finally connecting to the author and what she says and, to be honest, I have no idea why I didn't like it before! This is a deeply feminist book and quite poetic. I have been told that the audiobook is particularly fascinating because Dr Estes's enchanting voice, but I have yet to try that version.
3) Yoga: the science of the soul, by Osho: I first learned about Osho and his philosophy back in 2004. My former yoga professor used to organize reading sessions, where he would chose a passage of a book (normally by Krishnamurti or Osho), read it, and we would them discuss it. I fell in love with Osho and his way of explaining concepts that had seemed complicated to me before. In this book, Osho explains Patanjali's yoga sutras, and goes deep into them. If you have been practicing yoga for a while and would like a deeper understanding of yoga, this book is for you.
4) The book of Ego, also by Osho: Another book that I hadn't been able to read until now. It was given to me by a very dear friend, from her own collection, 6 years ago, but the time never felt right. I am loving it now, really loving it.
5)  Buddhism for mothers of young children, by Sarah Napthali: I had been meaning to get this book since I read the reviews and discussions that happened at Modern Parents Messy Kids' book club. This book is not only for Buddhists (I am not one myself), it's a book for anyone who wants to cultivate mindfulness and be more present in their children's lives. I have only finished chapter 1 so far, but that is because I stop every two sentences and ponder how what I read applies to my life. Each chapter starts with an important question ( where am I? where am I going? who am I? who are my children? is this all? what does this moment require? what can I do about all the housework? can I change my ways? how do I handle my negativity? how can I be my best?) and the book in general  is a beautiful reminder of the importance of being here and now, for our children and for ourselves as well, of adopting a beginner's mind, of choosing to focus on the good even when we notice the bad, and it gives plenty of resources and ideas to bring mindfulness to the every day. I highly recommend it.
How about you, dear friends? What's on your reading list these days? Please, share with me in the comments below!
NOTE: The links above ARE NOT associate links. If you would like to purchase these books on amazon through my affiliate link and thus contribute to future blog giveaways, you can find them all in The Celebration Girl's amazon store
.