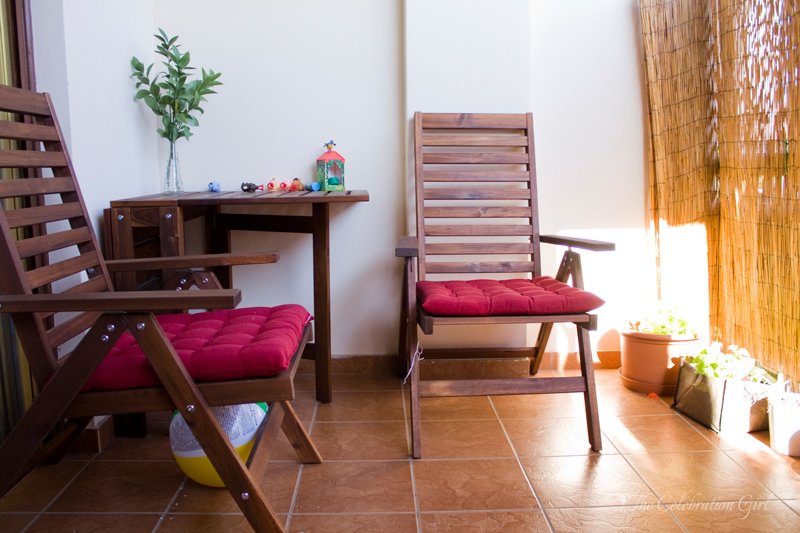 Today's post was going to be a gardening post: a post about growing and caring for balcony plants and adding some greenery to your living space, even if you only have a small outdoor place, like I do.
In today's post I was going to tell you how, at the beginning of April, I decided that this year I was going to turn our small balcony into an oasis of peace where I could read, practice yoga in the mornings, and unwind sipping tea in the late Summer afternoons, or have a candlelight dinner with my husband after the kids fell asleep.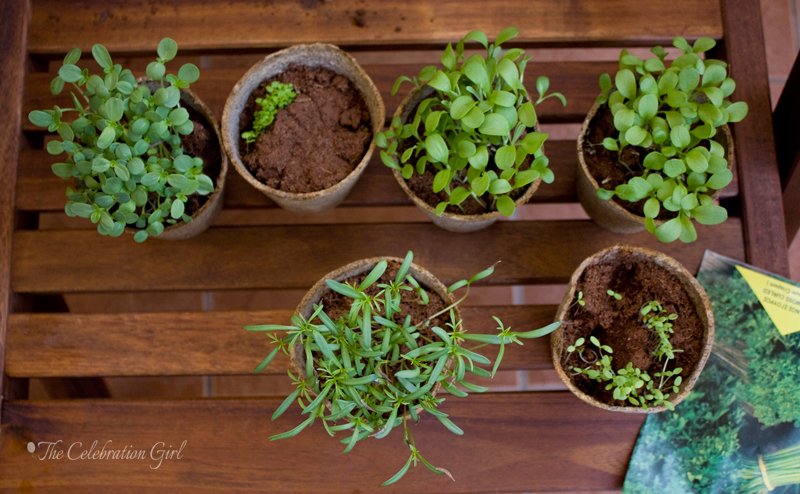 In today's post I was going to tell you how I planned every aspect of the design and how determined I was to make that happen. I was planning to tell you the story of how we donated the old balcony furniture that was too big for our small space and purchased a set of pretty, wooden chairs and an extensible table from Ikea, that fit our space much better. I was going to write about how, pretty much as soon as we got off the plane from Belgrade,  I bought herbs and flower seeds, planted them in small pots and nursed them in my office's window.
Today's post was going to be about my excitement at seeing the little seeds grow, slowly at first, decidedly and strongly after just a few weeks. I was going to tell you the story of the bag of soil that wasn't enough, of the extra pots we had to get, of how the different herbs ended up being grouped and of how anxious eager I was to harvest my first tomatoes and the first basil leaves to have a fully home-made salad.
Today's post was mostly going to be about the happiness I felt every afternoon, at dusk, when I sat down on a chair with a book, the kids playing quietly inside and June's refreshing breeze blowing my hair, and watched my plants grow healthy and strong.
But this is not today's post because, two days before the solstice, something happened that changed forever the landscape of our balcony.
Well, someone happened. A tiny little furry someone named Galadriel (but affectionately called "Kitty").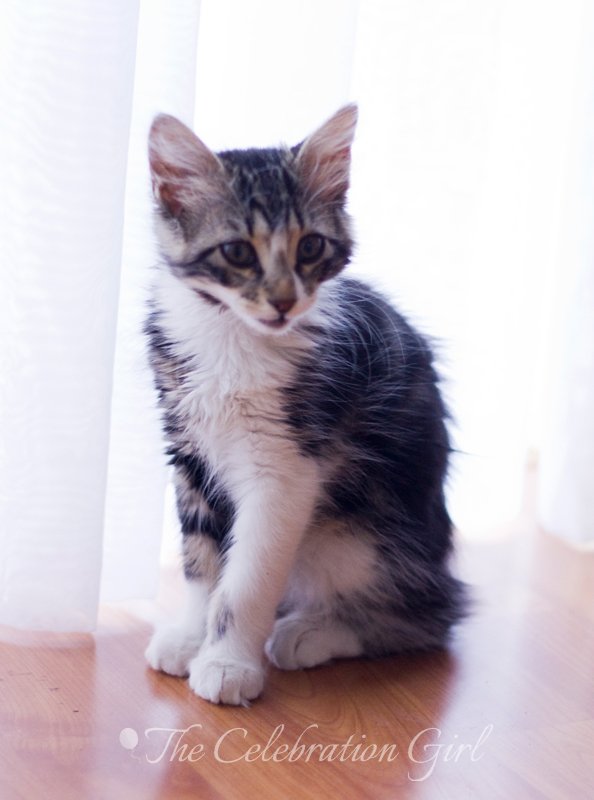 On June 19th, my husband came back home from work and told me that a little kitten had been abandoned at the entrance of our building and that she was scared and hungry. He had seen her going around the car in the morning, and assumed she belonged to someone else, but now she was in a box, under the mail boxes, crying. "Do you want to bring her home?" I asked, unsure of where he was going. "Yes", he replied. "But if we bring her home it's forever, she becomes a part of the family and there's no going back", I said. "I know. It will be good for the kids", he replied. "Bring her, bring her!" I asked, excitedly, and off he went down the stairs. Barely a couple of minutes later he came back with a tiny kitten with big eyes who was terrified of everything but very, very willing to be caressed and cared for. I held her in my arms, and fell in love with her!
And if I fell in love with her, you can imagine the children's happiness with her arrival! They spent three hours glued to her, and even brought their blankets and teddies to the balcony, determined to sleep where Kitty was sleeping  and nowhere else.
We had no food for her, so we gave her a little milk and softened rice crackers, because her teeth were barely starting to come out.
We had no bed, so we improvised one with a shoe box and some old towels.
We had no litter box, so she used a pot where I was planning to plant more rocket but obviously won't.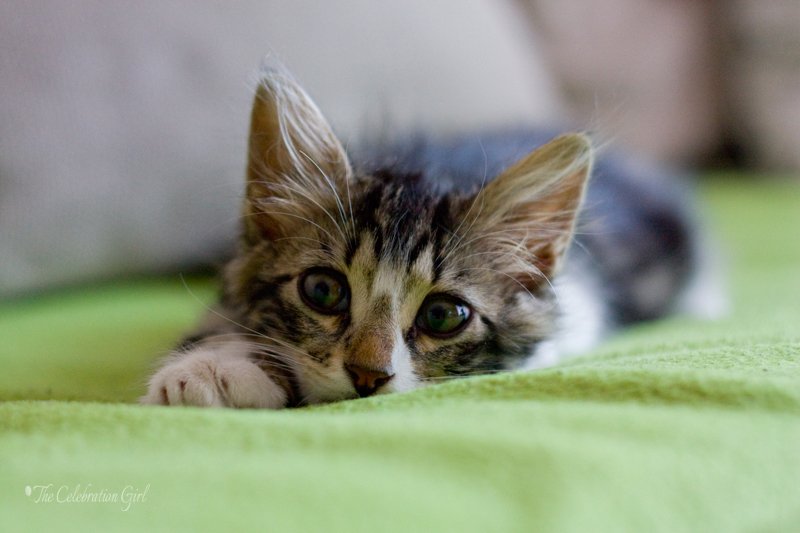 We had no plans to have a cat, but she came into our lives and she is here to stay.
We thought we didn't have a place in our lives for a pet, but we do. More importantly, we have place in our hearts.
The landscape of our balcony has changed and we are so happy. (The plants, not so much, but that's another story ;))
Isn't she cute? We are in love!
How about you: Do you have pets (or, ahem, "furry friends")?  If you have a cat, do you know of any way of disuading them from destroying plants and flowers? (help! cry mint, basil, parsley and oregano). Please let me know in the comments below!