DO YOU WONDER HOW TO USE IMAGES TO GROW YOUR BUSINESS?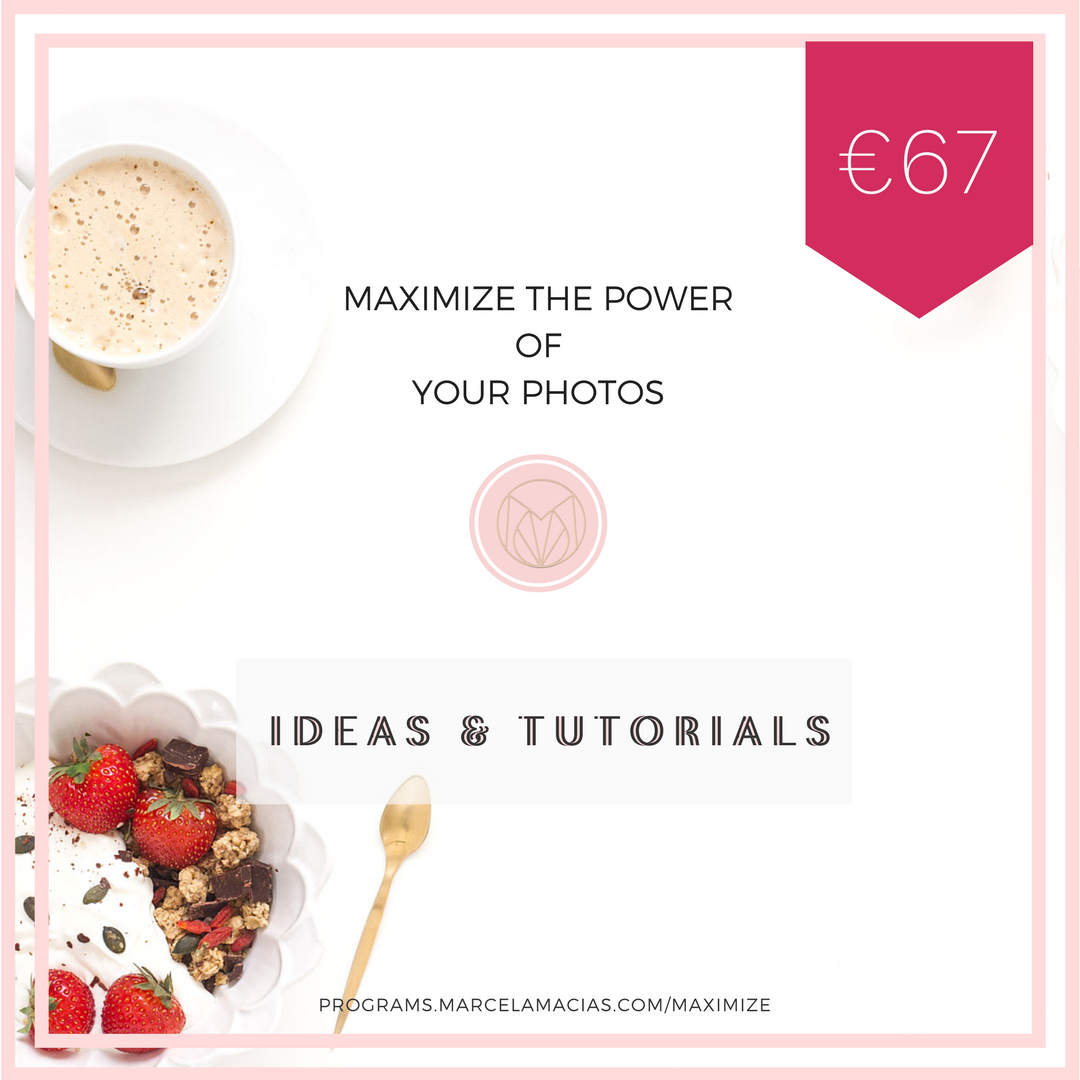 Maximize the power of your photos is a collection of 29 videos aimed at sparking your creativity and showing you how to make the most of your business photos- whether they're custom, premium stock, or the ones you take with your phone!
Originally created for my VIP clients, it includes videos showing you tons of ideas on  how to use your photos, how to customize them so they all look cohesive (even if they're not), how to use free apps and programs to transform them into other visuals such as marketing videos, graphics and gifs. It contains tutorials showing you, step by step, how to implement all these ideas in simple programs like canva, and even videos showing you how to protect your photos, watermark them, add metadata to improve SEO and optimize them for web so high resolution photos don't slow down your site.
Never run out of ideas again on how to use photos in your business. Get everything you need to fill your marketing calendar with ease.
I'm about to tuck into this class. I love everything Marcela does! Seriously she's sprinkled with magic and her voice is so soothing to listen too.
I've already poked around inside and can't believe how much awesome stuff is in there. I love that it's all in one place and I don't have to go down the google rabbit hole to piece together all the bits.
 I've been reading since January How to Style your Brand (Fiona Humberstone – and can't wait for her new book – pre ordered) and although it has been a valuable asset- I've learned more from watching the first two videos in HER class! And I haven't even gotten to the tutorials. 
 Get it now, what are you waiting for?!!!"
These videos are so so SO useful for busy entrepreneurs like me!
As a photography client, the tutorials that Marcela provided on HOW to use my images and HOW to use them creatively, to get the most out of them, was total icing on the cake. I have worked through her tutorials several times and I am getting miles and miles out of each image.