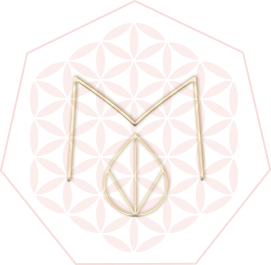 GROW
Food, Product & Branding Photography for Soulful Entrepreneurs
Beautiful & strategic photos
to move your business forward
Your work is more than a paycheck, it's your life's purpose. And you're so passionate about what you do that your clients are powerfully magnetized to everything you create, and your business has grown beautifully as a result of that love.
The thing is? you want more:  more impact, more clients, more exposure, a deeper connection to your right people, a brand experience that is consistent with your personality and your voice.
It's time to align your photos to your potential
Being in business involves taking care of a million little things and it's hard to be great at everything and have a life at the same time. And bringing your big dreams to life and continuing to grow consistently requires you to stop doing the things that aren't in your zone of genius.
If your photos are making you want to smash your iphone against the wall with frustration, it's time to stop, and work with someone who can transform your scribbles in a napkin into gorgeous finished photographs designed to convert.
SO, ARE YOU READY?
Are you ready for people  to recognize your photos the minute they pop in their news feed?
Are you ready to see your creations in magazines, get the media exposure your work deserves, and become truly visible?
Are you ready to have photos that speak in your own voice and are hypnotic to the right people?
Are you ready to grow as you dream, without the struggle?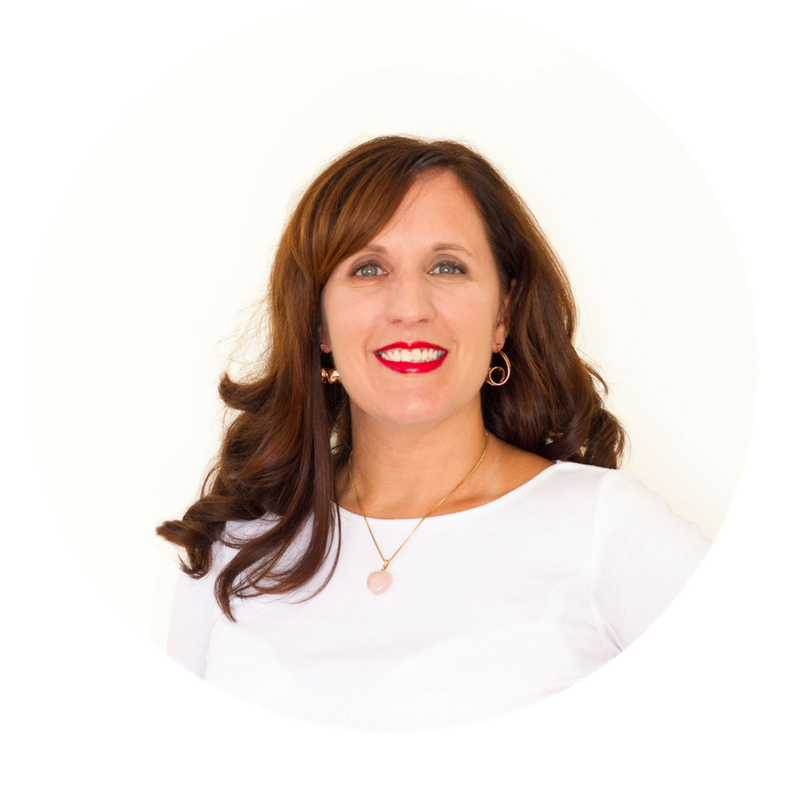 THIS IS WHY I CREATED "GROW"
Grow is a photography package for driven, soulful entrepreneurs who are ready to upgrade the look of their visuals, in a way that is beautiful, authentic, strategic, effective and easy.
Whether you've been in business for a year or three, Grow is designed to provide you with the perfect set of versatile images to get your business to the next stage, magnetize your ideal clients, and skyrocket your visibility. 
HERE'S WHAT YOU GET
(because when you work with me, stunning photos are only the beginning)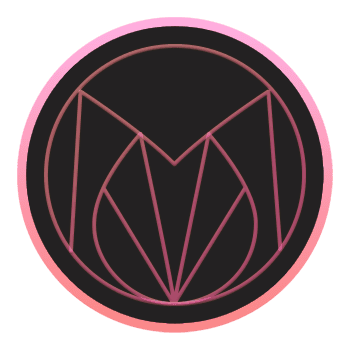 A STRATEGIC VISUAL VOICE
Your brand is not cookie-cutter, so neither should be your photos. Your photos should
look 
like you,
sound
like you,
feel
like you.  I design your photos to make sure your voice is strong and clear and attracts the right people.
This includes analysis  of your ICA, positioning, branding archetype and business goals. All my nerdy brain  and my creativity are dedicated to helping your business grow.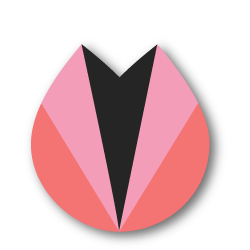 15 SOUL-ALIGNED PHOTOS
I believe the energy we bring to the work we do affects its results, which is why I make sure everything I do is infused with high vibration.
From making sure every prop, every detail and every image is an accurate representation of your brand, to playing abundance mantras in the background while I shoot, I aim for all your photos to become your business talisman.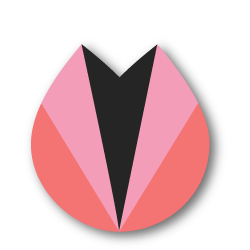 PEACE OF MIND
How would it feel to look at your photographs and feel
confident, proud and relaxed
? How would it feel to take a yoga class, play in the garden with your kids or have coffee with a friend while someone else does all the work of photographing your creations?
When you become my client, that becomes your reality. From accessing your prep work, to viewing your images and downloading them in one click, everything is designed to make your life easy.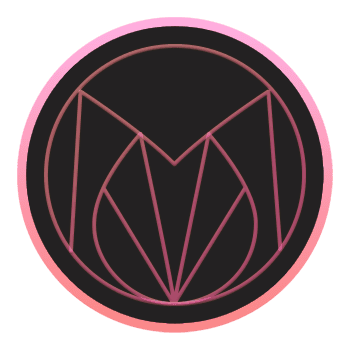 FULL SUPPORT
As my client, you'll have my expert guidance during every step of the process and beyond. After your photos are delivered, you'll have access to an exclusive client portal, with step by step training videos to help you make the most of your photos.
My main objective? to help you succeed wildly.
HAPPY CUSTOMERS
Mayi Carles is a Panamanian artist who helps entrepreneurs get organized and create from the heart. She contacted me in 2013 to photograph her cookbook of clean eating recipes, Life is Messy Kitchen. And what started as a food photography assignment, evolved into a complete re-design of all her photography, including all digital and physical products in her shop.
Life is Messy Kitchen is now on its 2nd edition, and since working together, Mayi has been on the cover of several magazines (including HOLA) and is sponsored by Kate Spade NY.
MY SERVICES ARE PERFECT FOR YOU IF:
You're a soulful, ambitious entrepreneur with a mission, a vision and a passion for creating work that helps others.
You've been in business for a couple of years and understand marketing and sales, and the impact that great, customized photography can have in them.
You have a clear vision of who you are, who you want to reach and where you want to take your business in the short and medium term.
You are willing and ready to invest in working with a professional who can get you the results you crave while you sip margaritas under a Palm tree.
MY SERVICES ARE NOT FOR YOU IF:
Your never made a sale and you don't know who your ideal clients should be.
You are not sure professional photography is worth the investment, so you prefer to keep snapping with your phone even if you don't like the results, because it's free.
You hate the idea of delegating, and don't want any strategic advice, even if it stalls your growth.
You prefer to wing it without a strategy, think talking about money and conversions is "nonspiritual",  and don't mind losing money while you figure it all out.
HERE'S HOW IT WORKS
Simple from start to finish, I make sure all details are taken care of, every step of the way
Discovery Call: We'll begin my making sure we're creative soul-mates, and that we can work joyfully together. After you've booked your initial meeting, I'll send you a link to fill out a short questionnaire about your needs, and then we'll meet via skype to discuss everything about it.
Contract & Invoice: After our call, I'll send you a contract for you to sign digitally, and with the click of a button,  and an invoice for you to make a payment.
Strategy, Design & Moodboard: After you've made your first payment, we'll start the VIP  work. You'll receive a link to your private client page, where you'll find all information related to every step of the project, and a downloadable link to all documents we sign together. You'll also have access to two branding personality tests, a custom styling questionnaire, and a link to book our 60 minute strategy call.  After we meet, I'll put all info together and create a custom mood board for your project and a shot list, and send them to you for approval.
Sourcing: Once the moodboard is approved and the style for your photos is set, I'll source everything we need for the shoot and purchase the special props that will be exclusive to your photos.  This is also the time when you'll need to email and ship to me anything you want me to include in your photos (finalized recipes, products or props that are meaningful to your brand, etc). We'll also set a date for the photoshoot to take place.
Photoshoot: The big day! This is where you sit back and relax, while I make the magic happen in my studio. I'll prop, style, and shoot all the photos we agreed on your shot list, as well as some extra ones for you to have variety when choosing your favorites. If the shoot takes more than one day, I'll keep you updated of its evolution, so you always know where we are in the process.
Post- Production: Once the shoot is finished, I'll start editing all photos in Photoshop, using a professionally color-calibrated monitor to make sure all your photos look perfect, in both print and web.
Proofs, Final Payment & Delivery: Once editing is finalized, I'll upload all your photos to your private online gallery, where you'll be able to select your favorites. You'll also have one round of edits to make any adjustments you desire to get your photos to look like you dream. I'll then send you the invoice for the final payment and, within 24hrs, email your photos for you to download with the click of a button.
Access to bonus trainings: Together with the photos, I'll send you access to the exclusive client portal, where you'll find a series of step by step bonus video trainings to help you maximize your investment. I'll also ship back to you whatever you've sent me for the shoot, and email you a tracking code for the shipment.
I was so impressed with how easily Marcela picked up on the feel / mood / look of my brand – she was so easy to communicate with and there wasn't any worry that she wasn't on the same page as me.
She got my vision for the product pictures, understood how important they were for telling my brand story, and executed them without a hitch! She worked super fast, updated me through the project so I always knew what stage we were at (she even shared behind the scenes pictures of her working on the photo shoot for my product pictures! That was a real treat for me!), and my pictures were delivered on time, in the formats I needed, and without any technical glitches.
Working with Marcela took a huge load off my shoulders as I knew that this wasn't a project I needed to worry about at all. That, to a busy business owner like me, is priceless! I should also mention that Marcela and I live worlds away – I'm in Canada and the distance didn't get in the way of the quality of work, communication, or professionalism!
I would 100% recommend Marcela to any business owners who are serious about the visual branding and image of their business and want to work with a photographer who makes the process completely painless and worry-free! Thanks so much Marcela! You and your wonderful work were part of the recipe for my success in 2014!
I'M READY TO BRING MAGIC TO MY PHOTOS
GROW
Preparatory material, including access to an exclusive, personalized client portal &  2 Branding Personality tests.

60 minute strategy session where we'll define the style of your photographs so they have the impact you desire.Visual strategy assessment includes: definition of branding archetype and energetic imprint of your business.

Personalized Mood Board, to guide the styling of your photos and beyond.

Prop styling, including sourcing everything necessary and purchasing a few exclusive props to be used just for you (because your brand shouldn't look like anyone else's).

Product & Food Styling, including purchasing ingredients, cooking (if applicable) and styling the photos for your creations to shine.

Access to your own, private, online gallery where you'll be able to view, proof and download your images with the click of a button.

15 custom high resolution photos, designed specially for your brand to convert (can include up to 6 recipes or products).

Generous license for the exclusive use of your photos, worldwide and in perpetuity in your website, shop and social media (see limitations in FAQ).

BONUS #1 : Photoshop & Canva video tutorials on how to crop, add text, overlay, reduce size and optimize your images for web and social media.
BONUS #2: Beautifully designed cheat-sheet of social media image sizes to keep always handy or share with your VA.
BONUS #3: Video tutorials with Sales & Marketing Ideas to utilize your photos to the maximum.
Due to the high level of customization and dedication of my services, I only have a few slots each month to work with new clients.
Apply now to guarantee a place in my calendar!
I was hesitant to hire a professional photographer because I didn't know whether it was going to be worth the investment. I shouldn't have worried!
My sales more than DOUBLED after I added Marcela's photos to my website and have continued to climb from there.
Great photos make a HUGE difference, and  Marcela does a fantastic job of styling them to make sure the products look their best. The results definitely speak for themselves!
Marcela provides an unbelievable service because she doesn't just shoot: she works with you to ensure that the photographs are styled and designed to reach the final costumer.
Her photographs are not just beautiful and elegant, they are also part of a marketing strategy.
The best thing about working with Marcela is how easy everything is. We just sent our recipes and got exactly what we were looking for. The process was even easier than working with local teams, which frequently require more planning and logistics.
Marcela immediately understood our brand and our vision and was able to translate that into our photos. And every time we post her photos in social media, we increase our sales.
Last month, we even broke a sales record!
Marcela doesn't only provide beautiful photographs: she also provides an amazing service.
I was amazed at how smooth everything went during the day of the shot, and at how personalized her services are. She provided me SO much assistance to help me figure out what I wanted to transmit with my photos.  Marcela is trustworthy, extremely helpful, smart, organized, easy to work with, and professional in every way from start to finish.
Everyone who saw the photos was very impressed by how beautiful they were and how well they integrated with my personality and my whole website. I even made my first sale within a few hours of launching my site!
MEET THE GIRL BEHIND THE CAMERA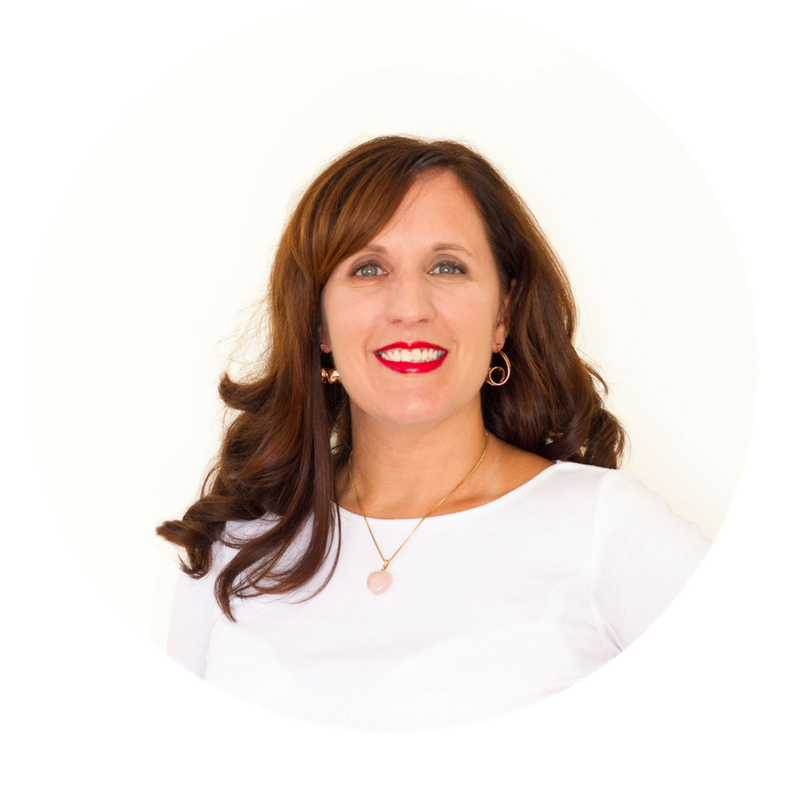 Marcela Macias is a Cyprus-based photographer and stylist with experience photographing food and products for cookbooks, ads and web, for companies worldwide. She believes her camera has the alchemical power of reflecting the true beauty and power of what her clients do, and is passionate about helping position them as experts in their industry, gain more fans and develop successful marketing campaigns. 
Her mission is to help women entrepreneurs stand out and shine their light with soulful, authentic and strategic photos that make people fall in love with their brands. 
FREQUENTLY ASKED QUESTIONS
WHY 15 IMAGES?
Glad you asked. 15 versatile, strategic images allow for you to have enough variety to promote your work across the board, without tiring your audience with the same photos.
With 15 images, we can show your most important products in action, highlight what makes your work special, create flat lays for your website and marketing images for your ads and blog posts that you can re-purpose with smart crops and overlays (I'll teach you how to do this in the bonus trainings).
If you are ready for a more comprehensive package, please check THRIVE. 
HOW LONG DOES THE PROCESS TAKE?
It usually takes 6-8 weeks between the time we start working together, and the delivery of the final shots. 
I usually allocate  2 weeks to preparatory work, because this is the key part of the process, where we determine the right style for your photos based on your positioning, your ICA and your business objectives. Prep work includes questionnaires and tests that you'll need to fill out, a 45-60 minute strategy meeting and a mood board, which you'll need to approve before we move forward. 
Once prep work is done, I set a date for the shoot, usually within a couple of weeks of the approval of the mood board to account for sourcing and prep time. Depending on the complexity of the shoot, it may take a few days to take all photos, and then it's editing time, which usually takes a week.  If you want extra edits, this may take an extra week. 
Once all photos are approved and selected, I'll send you a final invoice and, once it's paid, I'll deliver all photos to you, online, within 24 hrs. 
WHAT ARE PROPS? WILL I NEED TO BUY ANY?
Props, or "atrezzos", are the objects that surround your creation (your dish or your product) in order to add interest to it. They are the ones that " set the scene" and help direct the eye view to your product and make it stand out.
My studio has a vast collection of props which I use for my client's photos. Props are rotated regularly, and new props are added constantly to ensure diversity.
Prop styling (including the provision of props) is included in my custom photographic services, so you don't need to ship any props to me. Should you wish your photos to include items that are hard to get, vintage, very expensive or specific to a certain country or region, you can either send them or I can source them for an extra fee.
HOW CAN I BE SURE I'LL LIKE THE FINAL PHOTOS?
My whole process is designed to make sure that you do. 
This is why I take great time and care planning and designing how my client's photos will look- a process of which you'll be an active participant.This is also why, once the shooting is finalized, I am available to work with you for adapting the shots to your liking in post-processing.
I HAVE NO IDEA ABOUT STYLING OR HOW I WANT MY PHOTOS TO LOOK LIKE. CAN WE STILL WORK TOGETHER?
Absolutely!
In order for us to achieve the best results I need you to be clear on three things: who you are, who is your target/ideal customer and what you want to achieve.
Once you have that information, I take it from there and use my special method for designing (and executing) photos that are perfect for you and your brand and, most importantly: photos that get you results.
We'll follow a thorough process that includes branding tests, questionnaires and a specially designed moodboard for you to approve the style before I shoot. You also have one round of edits, once the final shots are ready, for us to adjust anything that is needed. 
I DON'T LIVE IN CYPRUS, CAN I STILL WORK WITH YOU?
Absolutely!
In fact, most of my clients at the time are from outside of the country. I have worked with clients located in the USA, Canada, Panama, Spain and England.
For as long as you have an internet connection to communicate with me during the production and design stage of my services and to download the photographs, and are willing to ship your products to me by post, we are all set. I'll guide you every step of the process and keep you updated regularly. 
WORKING LONG DISTANCE MAKES ME NERVOUS. DO YOU OFFER ANY GUARANTEES?
I completely understand. This is, in fact, a common fear most of my clients have before working with me, but after they see how simple it is, they become clients for life. 
Here are some of the guarantees I offer:
A contract. Every aspect of our working together will be described in a thorough contract we'll both sign before you make your first payment. 
A dedicated client page where every aspect of our working is carefully described, and where you'll have copies of all documents. Lost a receipt? Need copies of your branding tests? Everything will be there, as well as guidance as to what to do next, schedulers for booking our meetings and all my contact info (yes, including my cell phone and whatsapp details).
Weekly emails, at COT Friday, letting you know where we are with the project, what needs to be done next and what I need from you. You'll never be left wondering what is happening. 
End of stage emails, letting you know when we move to the next project phase. 
A thorough process for determining the right style for your photos, so they support your positioning, engage your ideal clients and help you make money. This takes time, but it's so worth it!
The possibility to have one round of extra edits, to adjust anything you need. 
DO YOUR FEES INCLUDE ALL EXPENSES?
No. Production costs such as travel outside of Nicosia, Cyprus, and the cost of ingredients in Food Photography need to be borne by the client.
I am happy to provide cost estimates together with my quote, in order for you to have an accurate budget, if you need me to, and to explain all costs involved during our exploratory meeting.
IS THERE ANYTHING YOU DON'T PHOTOGRAPH?
Weapons of any kind. Pornographic material (not judging, just not my thing). Anything illegal. Contact me if you have any doubts
WHAT KIND OF LICENSE DO YOU PROVIDE? ARE THERE ANY LIMITATIONS?
When you work with me I'll give you a license to use your photos in your shop, website, social media and in print (branding collateral, ebooks, book covers, etc) worldwide and in perpetuity. 
There are three important limitations: 1) I retain copyright, so you can't make the photo pass as your own, 2) The license is limited to you and your own business. This means that you can't sell it, transfer it or sub-license it. 3) You can't crop elements out of the photos and layer them to create hero shots using layers. 
If your business has a multi-level marketing structure or you license the use of your products for other professionals to use your method, and you want to provide photos for them as part of the package, please let me know so I can quote a multiple license option that covers your licensees as well. 
READY TO WORK TOGETHER?
Book a meeting to discuss your needs and get started!