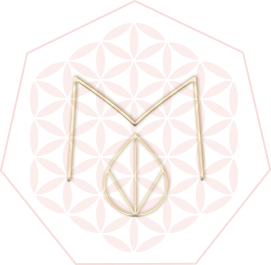 GIVING BACK
Let's be channels of wealth
I am convinced that the creation of a better world is the responsibility of each and every one of us.
This is why a percentage of all profits generated with my work are destined to contributing to causes I believe in. And why my purchases are determined by the social responsibility of the companies that I chose to benefit with my income.
Here are some of the Organizations to which we contribute on a regular basis:
Pencils of Promise: A wonderful organization that builds schools in developing countries and supports teachers and children, to make the right of everyone to education, a reality. I contribute a fixed amount monthly (which increases as does my income) and I also donate extra at the end of each fiscal year.
The British Red Cross: Whether it's taking care of victims of the Earthquake in Italy, or providing healthcare and food to Syrian victims of war, the Red Cross is there first.
Kiva: "Dreams are Universal, Opportunity is Not" is Kiva's motto. The Organization connects people in need of funding with Lenders, like me. Every time I get paid, I make a loan, because I believe that if I get to do what I love, others should have the same chance.
Voices of Women (Afghanistan). VoW is a non-governmental, non-profit, non-political and non-partisan organization created by Suraya Pakzad, which strives for the revival of women's role in Afghan societies through advocacy for women's rights, their legal & social protection and their capacity building. Among other things, they build shelters to protect women and girls at risk and train women entrepreneurs so that they can become financially independent.
The Compassion Collective: This Organization, born to help the plight of Syrian refugees reaching at high risk the Greek Island of Lesbos, has delivered much needed help to those in need and despair.
Alkionides Charity: A Cyprus based charity that assists the families of children with serious illnesses **
Help a Child with Special Needs Foundation: A Cyprus based charity that works to assist schools in providing due care and assistant to children with special needs, specially in the Autism Spectrum.
Whether you  have commissioned my work, bought a license for the use of one of my pictures or purchased a product through an affiliate link, please know that your contribution has made a difference.
* Because of my background as a lawyer specialized in Women's rights and International justice, the organizations that I chose to help are those that work for the betterment of the lives of girls and women. Because I have worked as a peacekeeper,  organizations that work in conflict areas (especially those who assist refugees and internally displaced persons)  also have priority of funding.
** Donations made in kind