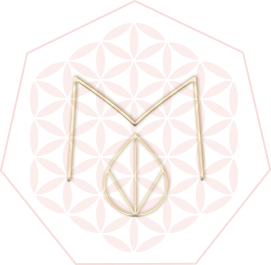 Lucky Bitch Money Bootcamp + Clarity Sessions
Start 2017 the best possible way
IMAGINE…
…Ending 2016 unblocking everything that has been prevented you from making real money…
…And starting 2017 with the clarity to know exactly which are the next steps you need to take to reach your business goals.
How would that FEEL?
Here's how you can have both.
GET LUCKY BITCH MONEY BOOTCAMP BEFORE OCTOBER 31ST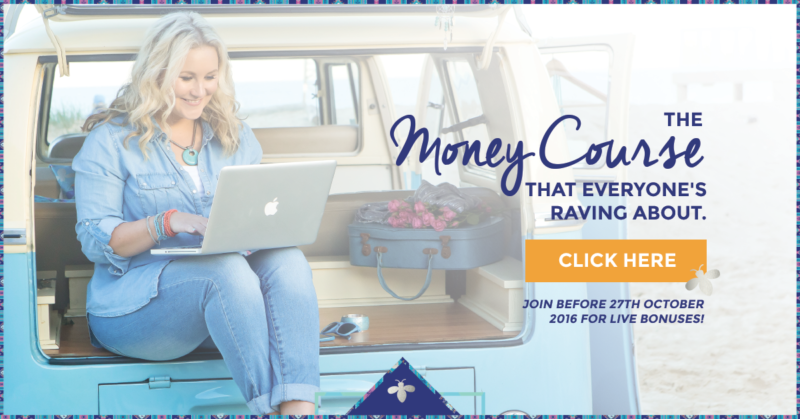 Denise Duffield Thomas, aka The Lucky Bitch, is having an amazing offer for those who join her famous Lucky Bitch Money Bootcamp:
If you join before October 27 you can get a 500$ discount  and the possibility to go through the program in the first LIVE session since 2012-until who knows when!
Why get Bootcamp? Here's my experience.
Bootcamp was the first big course investment I did in my business and it has paid over its price in gold ten times over. It is the system I go back over and over and over again every time I want to move to the next level. I do the full program at least twice a year, and I always discover something new. This will be my first time doing it live, so I'll be doing it right along with you.
Thanks to Bootcamp I started charging for my photos, instead of just giving them away for free. Thanks to it, I managed to increase my client list, raise my prices, hire out tasks that were not in my zone of genius, and stop over-delivering. None of that came easily for me. All those tasks seemed impossible when I started out, because I didn't think I deserved any of it.
Since then I know that, for me, mindset comes first. I realized that when we start believing in ourselves as creators of our reality, we become it. 
Secondly, because Bootcamp also has an amazing facebook group, full of money aware women who keep busting through glass ceilings, moving forward,  and growing together. I have met personally many of them and ADORE working with Lucky bees. In fact, bootcamp is the first place I'd go to when needing to hire someone. Why? Because bootcamp women have the right growth mindset .  If you're looking for an active group to be inspired, contained and cheered on, bootcamp is it.
Thirdly, because Denise is an amazing group leader and she is super present in the group. She is an absolute inspiration because she walks her talk, and shares every step, with full authenticity.If you're looking for modern business women that can light the torch of inspiration within you, she is one I would recommend over and over.
Plus when you join you also get …
Lucky Bitch Money Bootcamp
Manifesting Course (excellent for quick block busting!)
A set of awesome meditations
A bundle of Lucky Bitch Live Events recordings
The Lucky bit audio books
Denise's Advanced  pricing course
2) GET 4 CONSULTING CALLS WITH ME (not offered anywhere else)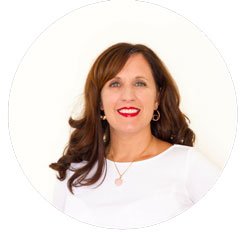 I'm an affiliate of Denise,  which means that if you purchase through my link, you'll also get a bonus I'm offering only until November 15, and only for those who purchase LBMB.
.A bonus I created to truly help you move into your greatness. With my help, 1 on 1, with everything I know.
Here's what's included in this super generous bonus:
4 60 minute sessions with me (1 per week) starting the second week of January.
This is the only opportunity to work with me 1-1 in 2017, to have my full focus on you, your business, your goals and your dreams. My intuition, clear focus, knowledge and empathy will be dedicated to helping you move into the next stage of your business.
2. A variety of supportive worksheets  and questionnaires that I use only with my premium photography clients, and that are designed to help unlock the answers within you, and gain clarity FAST.
3.  2 Branding personality tests. These are the same ones I use with my Custom Photography Clients, and you'll be surprised at what they reveal about you.
The 4 consulting sessions have been designed to help you develop clarity and focus in the 4 main areas of your business. Here's what we will tackle:
Session 1: you and your voice. We will  get you really clear on the following questions: What do you  truly desire? How does your business contribute to your vision of the world and why do you do what you do? What's your business archetype? What are your strengths and talents- and how are they showing up in everything you do, even if you're unaware of them? We'll find what lights you up, the work that is your zone of genius and truly makes you happy,  and make sure you're aligned 100% to it. Because only when what you do excites you and makes you want to wake up in the morning you can become truly invincible.
Session 2: Who is your muse? I'll help you find clarity on who you want to work with and why (spoiler alert: it may not need who you think you should target).  We'll take a deeper look at who you're talking to in your communications, and make sure it aligns to everything that you are, and where you want your life to go to (yes, not just your business). After we're done, you'll understand where you and your muse relate and how your energies connect (I don't have the flower of life in my logo by accident, you know. I see patterns and connections in everything, like a matrix, and when we work together, this ability will be at your service).
Session 3: Your words. How are you communicating who you are and who you love to work with? What parts of your story (the one that ties everything you did and do together) are missing? Is your archetype present in everything you write? Is your energy present in everything you put out there into the world? I'll read your copy and your blog posts and feel into it, based on the work we've previously done. I'll give you assignments to reflect on. I'll let you know where it's off and we'll discuss why this happened. We'll make an effortless plan for copy revamp, and draft a content calendar for the next 6 months. When we're done, you'll know exactly what to write about and feel enthusiastic about getting started- say buh-bye blank page horror stories
Session 4: Your visuals: We'll take a look at your visuals and analyse whether they communicate who you are and what makes your business unique. Do your visuals speak in the same language as your words- the words of your true voice, the ones of your soul? Do they have your energy… Or do they sound…off? This session will be the bow that ties everything in together. When we're done, you'll know how to select the best photos for your business, when to upgrade to custom, and what to prioritize when you do.
WITH THESE TWO POWER TOOLS AT YOUR DISPOSAL, 2017 WILL BE YOUR YEAR
During November and December 2016, you'll clear your blocks with the first LIVE round of Lucky Bitch Money Bootcamp since 2013 (and the last one until who knows when!).
Then, in January, we'll kickstart the year with the CLARITY your business needs.
By Valentine's day, you'll have a plan to guide the rest of 2017, and the tools to re-align and re-calibrate as you grow.
And the best part? When you have this clarity, everything becomes just a matter of implementing.
When you know where you're going it's so much easier to get there.
When you know what you need, you'll be able to discern what resources help you reach your objectives and which ones don't (hello, no more money spent in courses that take you nowhere).
GOT QUESTIONS? HERE ARE SOME ANSWERS
WHO IS THIS FOR?
This is for you if:
You get people haggling your prices all the time, or clients who you just don't really connect with.
You're a committed, determined, deeply sensitive soul , but your business doesn't seem to take off and you sense something is off.
You know you have what it takes and have tried a million things, but still with no results
You're open to trying new things, specifically non-denominational spiritual practices , discussing energy, tapping, meditation and are willing to implement suggestions in these areas (I'm woo, be warned. If this doesn't rock your boat, probably neither will my consulting sessions).
You are willing to do the work and honour your commitment to yourself.  If you're not willing to put in the time to fill questionnaires, adopt some of the practices I suggest, dig deep into what works and what doesn't , and CHANGE what doesn't work for what feels right deep inside your heart-even when scary…then please don't sign up through my affiliate link.
You understand I don't guarantee results, because YOU are the one who has to do the work, and your results depend on you. What I do commit 100% is doing everything that I can to help you get where you want to go, and help you figure out how to get there.
You are 100% in self-authority and self-responsibility and are not looking for a guru or someone who can solve all your problems. This consulting bonus is designed to help you access the answers that are already inside of you.
You commit to paying all LBMB installments, if choosing a payment plan.
You understand that the work we do is based on my personal and professional experience,  and that my advice is based on the best of my knowledge and belief.2. IS THERE ANY FINE PRINT?
Not really, all my print is loud and clear:
All sessions need to be scheduled between January and February 2017. This will help you start the year with FOCUS.
I provide no refunds. If you cancel your subscription to Bootcamp within 60 days (over which I don't have contro), you won't get your bonus in January.
No physical products will be shipped.
This offer expires November 15 2016
Also please know:
I don't  offer these consulting sessions independently anymore. The only way to work with me is through this affiliate link (I may change my mind in the future, but for now it's not in my plans because I want to devote my time to other projects).
I came to Marcela needing to find clarity and focus in my photography business. There are so many business coaches out there but none I found had her particular set of skills.
Marcela's techniques spoke to the part of me which I was just letting out to breath. The Woo, as she calls it. I was getting confused and frustrated with my lack of progress and was aware of being on the brink of a breakthrough.
The day I committed to our coaching sessions the shift in energy began. I could feel how close I was and realised this was no coincidence Marcela and I were working together.
We got to work right away finding my true WHY and the thread, so far alluding me, which had been driving all my choices.
I can't tell you what a relief it was to realise my true calling. Deep down you know but sometimes you need someone to guide you in the transition. You need someone whose WHY is to get you closer and maybe completely, living in the greatest time of your life.
Since our coaching sessions I've had discovered other blocks and I revel in pushing them out of my path, because now I truly know, I have the power.
I wouldn't hesitate to work with Marcela again and recommend her to others. The self awareness I've always possessed, now has a clear view of what I'm looking at. Where I'm going and what is to come excites me beyond anything else.
Marcela will always be a part of my journey and I am forever grateful for her guidance.